Commercial property prices edged higher in 2018, increasing 1.8 percent over one year earlier. Price appreciation cooled from the prior year, though, when the CoStar Commercial Repeat Sales Index had risen 7.2 percent. Valuations saw rapid gains in the first half of 2018 but flattened out in later months.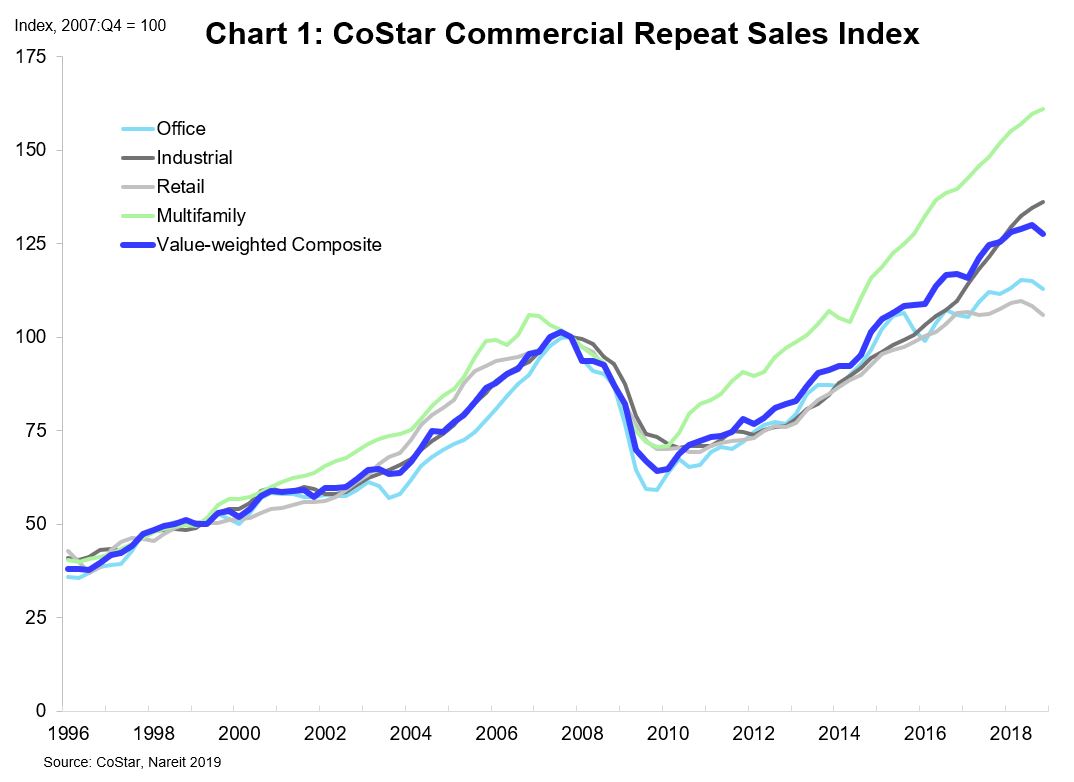 Price performance in recent years has varied widely across different property types:
Industrial properties are experiencing rapid price gains due to strong demand for facilities used to ship goods bought on the Internet. Prices for industrial properties grew 8.5 percent in 2018, not far from the 10 percent average price gains this sector has posted over the past five years.
Multifamily properties enjoyed strong price appreciation in 2018, with increases over the past four quarters of 6.0 percent. Apartment markets have a strong wind in their sails from the "pent-up demand" in terms of those who doubled-up their living arrangements with family members or other roommates during the housing crisis. Many of those people are now seeking to rent a place of their own, keeping vacancy rates low and rents rising, even with high levels of new construction.
Office markets softened in the second half of the year, with modest price declines reversing about half the gains posted in the first two quarters. For the year as a whole, prices rose 1.3 percent.
Prices for retail properties declined slightly in 2018, dropping 1.4 percent. Store closures, especially the closing of Toys R Us and Sears, stayed visible in the headlines and excess demand remained below this cycle's peak.
The outlook for 2019 remains solid. Demand for commercial space shows no sign of slowing, as discussed in a recent market commentary. Demand met or exceeded supply in all sectors. In addition, new construction has moderated a bit, helping keep demand ahead of with the added supply. With vacancy rates at or near their lows for this expansion, rents continue to rise and investors continue to demonstrate interest in commercial real estate, as total transactions in 2018 were 13.6 percent higher than 2017.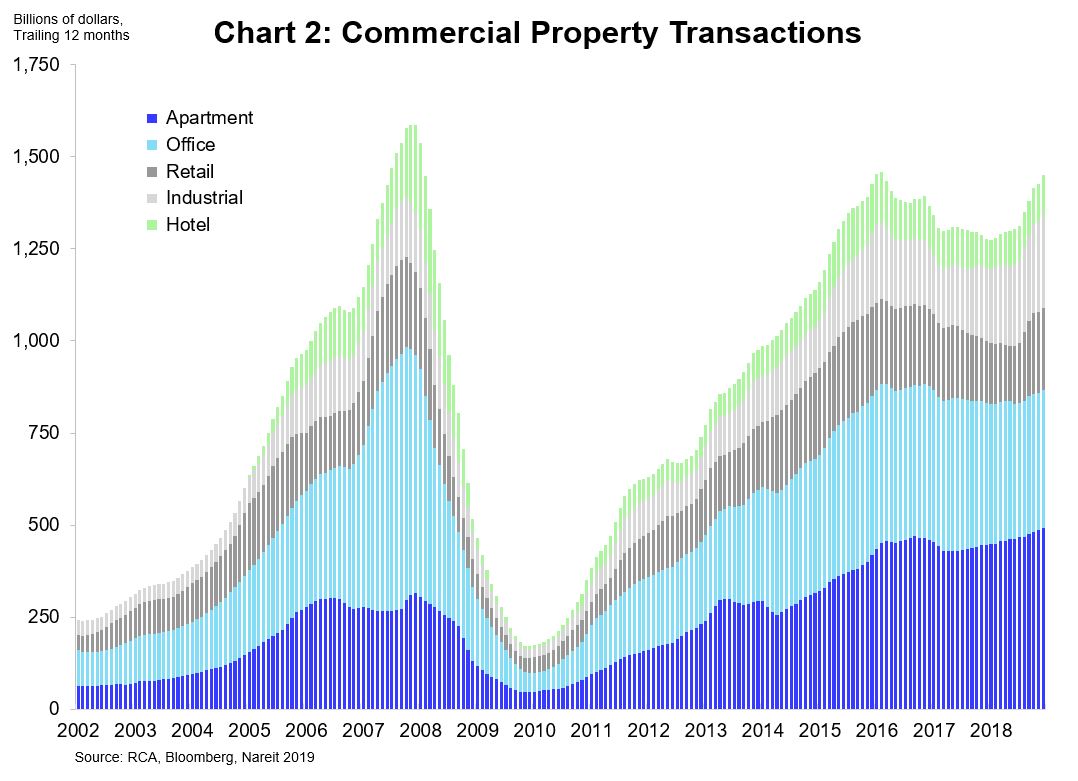 Get Nareit Market Commentary blog posts delivered straight to your inbox.
Subscribe