The apartment market led the way among commercial property markets in the third quarter, as robust demand pushed down the national vacancy rate and supported rent growth. Office, retail and industrial property markets each saw some easing of demand growth, leaving vacancy rates flat to up slightly. Rent growth has slowed from the rapid pace enjoyed in 2015 and 2016.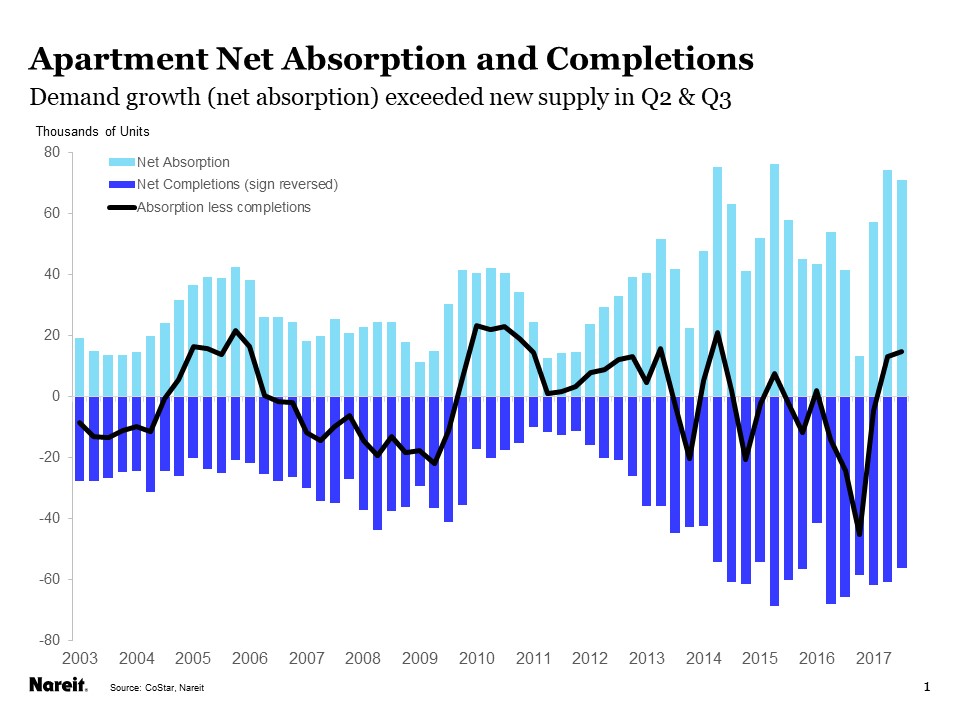 The news on the apartment market is particularly interesting, as many observers had noted how conditions softened last year amid a wave of new construction (chart above, completions shown in dark blue, with the sign reversed). Completions reached 68,000 units in the spring of 2016 and another 65,000 in the summer. Net absorption slowed last year as well, fueling concerns that the market was entering a downturn.
What a difference a year makes! The supply pipeline has eased off, with 56,000 apartment units completed in the third quarter, the slowest in a year and a half. Net absorption, however, posted a sharp rebound to greater than 70,000 units in both the second and third quarters, likely reflecting the "pent-up demand" represented by millions of households that are doubled up with family members or other roommates. As noted in prior Market Commentary, we estimate this pent-up demand will generate a need for as many as 3 million additional homes and apartment units to relieve the housing shortage that exists in most markets. It will take more than a few years of construction at current rates to meet this demand, and we expect apartment market conditions will remain tight for the foreseeable future.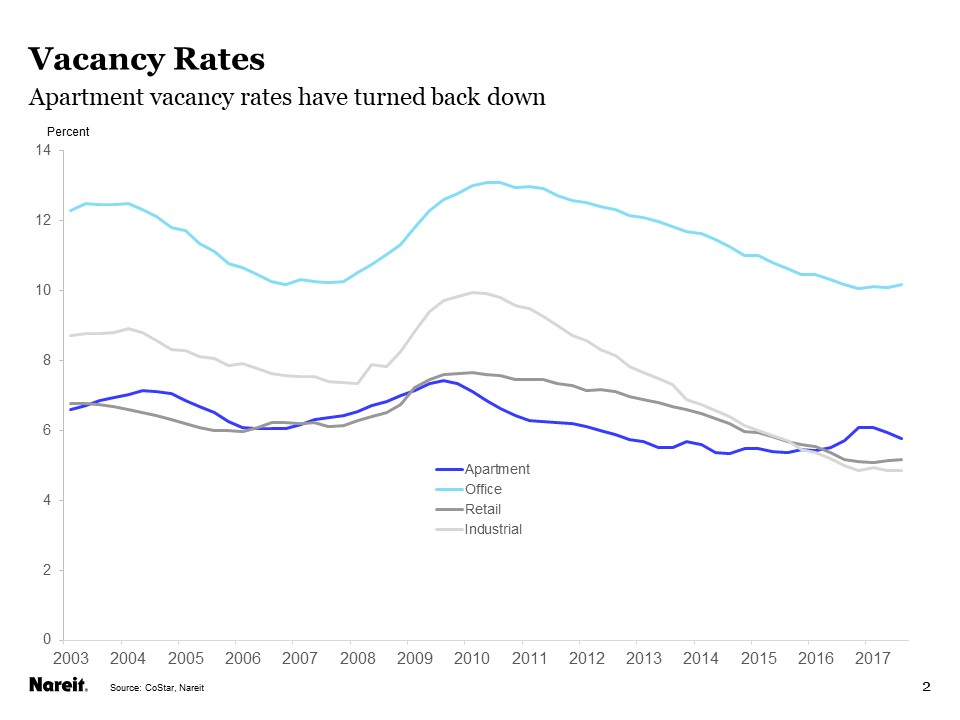 Demand growth slowed in the office, retail and industrial markets. Net absorption of office space totaled 10.3 million square feet, the lowest total since the first quarter of 2013. Net absorption of retail space was the lowest since early 2012. Demand for industrial space has been robust and was about even with the prior quarter, and roughly matched new supply. The industrial vacancy rate, which had fallen from nine percent in 2011 to five percent by mid-2016, has been stable at just below five percent for the past four quarters.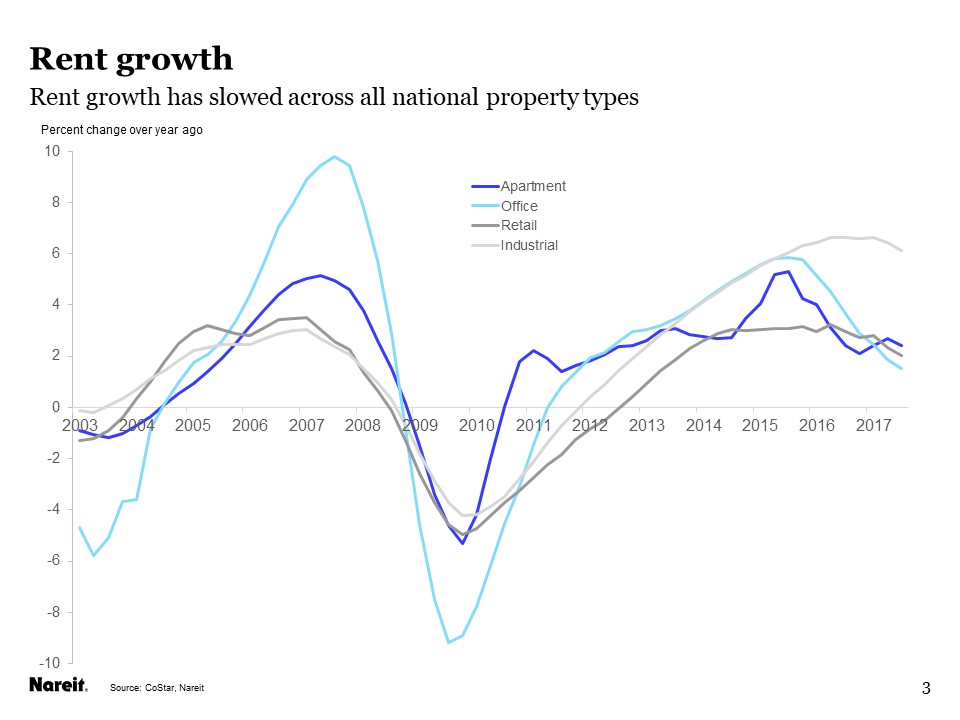 Rent growth has decelerated across all major property types. The office market has seen the most significant slowdown, with rents rising just 1.5 percent over the past four quarters, from a growth rate of nearly six percent in 2015 (chart 3). Industrial rents are still rising rapidly, increasing 6.1 percent over the past four quarters, just a half-percentage point slower than the pace last year, as the need for logistics space to ship goods purchased online is growing rapidly.
For more information on conditions in commercial property markets, see the 2017:Q3 edition of the Commercial Property Update.
Get Nareit Market Commentary blog posts delivered straight to your inbox.
Subscribe