Has the pipeline of new building construction leveled off and perhaps begun to slow? New data suggest that it has. Rising levels of construction have been a major concern for the outlook for commercial real estate, and the latest information represents a significant turn in the outlook for new supply. REITs and other owners of commercial properties are likely to benefit from a favorable balance of supply and demand in the months ahead.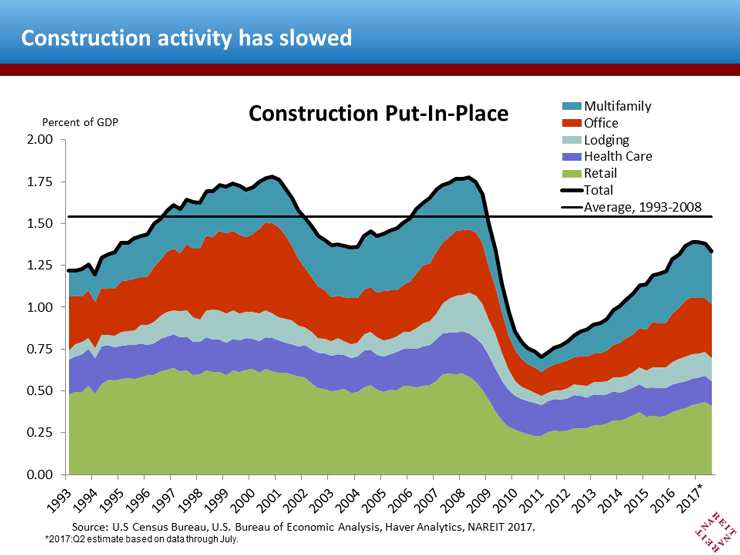 Construction has slowed noticeably in recent months. Construction of commercial and multifamily buildings declined 2.4 percent in July, according to U.S. Census Bureau, with the decreases in every category of commercial buildings. The largest declines were in construction of retail properties, lodging and health care. The latest data aren't just a recent blip, moreover, as construction activity has fallen in five of the past seven months, and is 2.9 percent below its level in December 2016. (Chart above reports construction as a percentage of GDP, with an estimate for the third quarter based on data through July).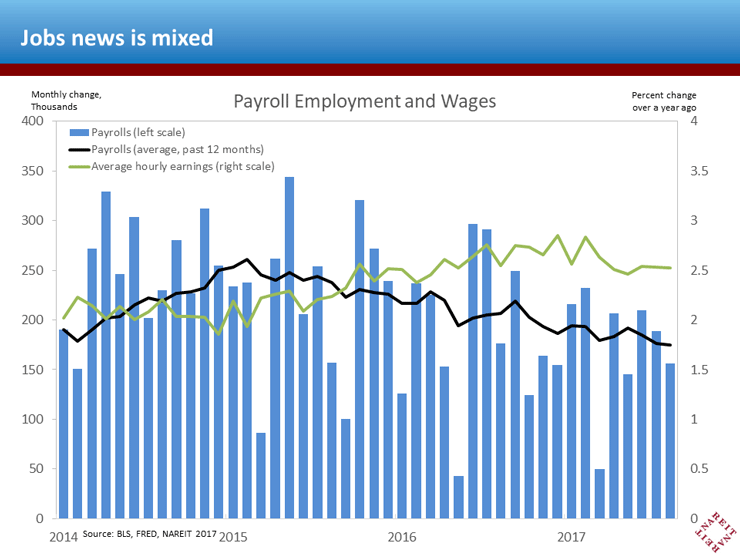 The slowdown in construction of commercial buildings comes at a time when macroeconomic fundamentals are mixed. Job growth slowed in August to an increase of 156,000, well below consensus expectations for net new hires. Furthermore, employment gains have decelerated over the past year, with average monthly increases in payrolls slowing to 175,000 in the 12 months through August, from a peak job growth of 260,000 per month in 2014-early 2015. Wage growth has been modest, with average hourly earnings up 2.5 percent over the past 12 months.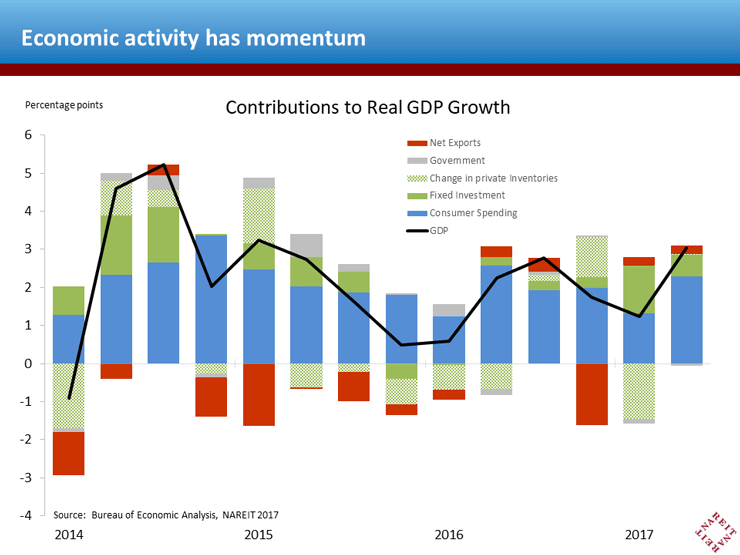 Broader measures of economic activity, however, have maintained momentum. GDP growth in the second quarter was revised upward to a 3.0 percent annual rate, the strongest since 2015:Q1. This momentum appears to be carrying over into the third quarter. Consumer spending, a key bulwark of economic growth, rose 3.1 percent (annualized) in the three months ended July, and disposable personal income (adjusted for inflation) has kept pace as well.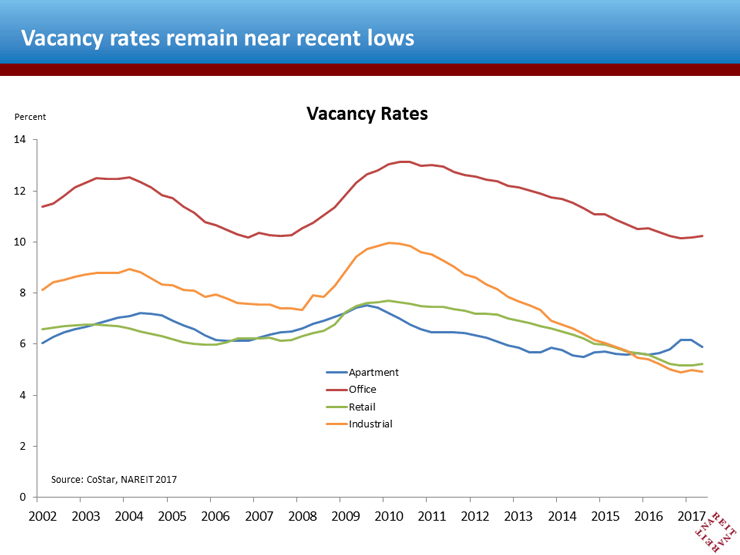 Demand for commercial real estate will likely benefit from the sustained growth in macroeconomic fundamentals. The combination of a deceleration in supply but modest growth in demand is favorable for the outlook for commercial real estate markets. Vacancy rates, which are at or near their lows for this expansion for all major property types, could move lower still. Such a tightening in market conditions could lead to an upturn in rent growth, which had slowed over the past year.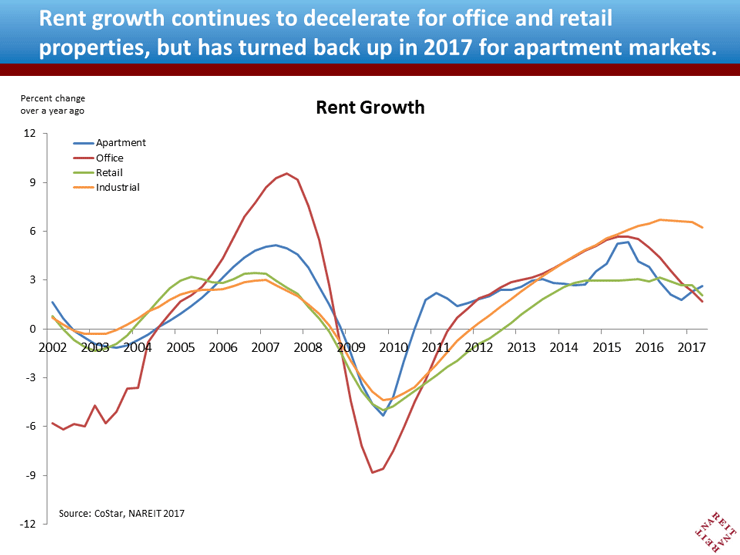 Get Nareit Market Commentary blog posts delivered straight to your inbox.
Subscribe