Commercial real estate markets had some areas of strength in the second quarter but also pockets of softness. With ongoing concerns about the longevity of the expansion and recent cross currents in the macroeconomy, however, the most important news from commercial real estate markets at mid-year is that there are few if any signs that the expansion will be ending soon.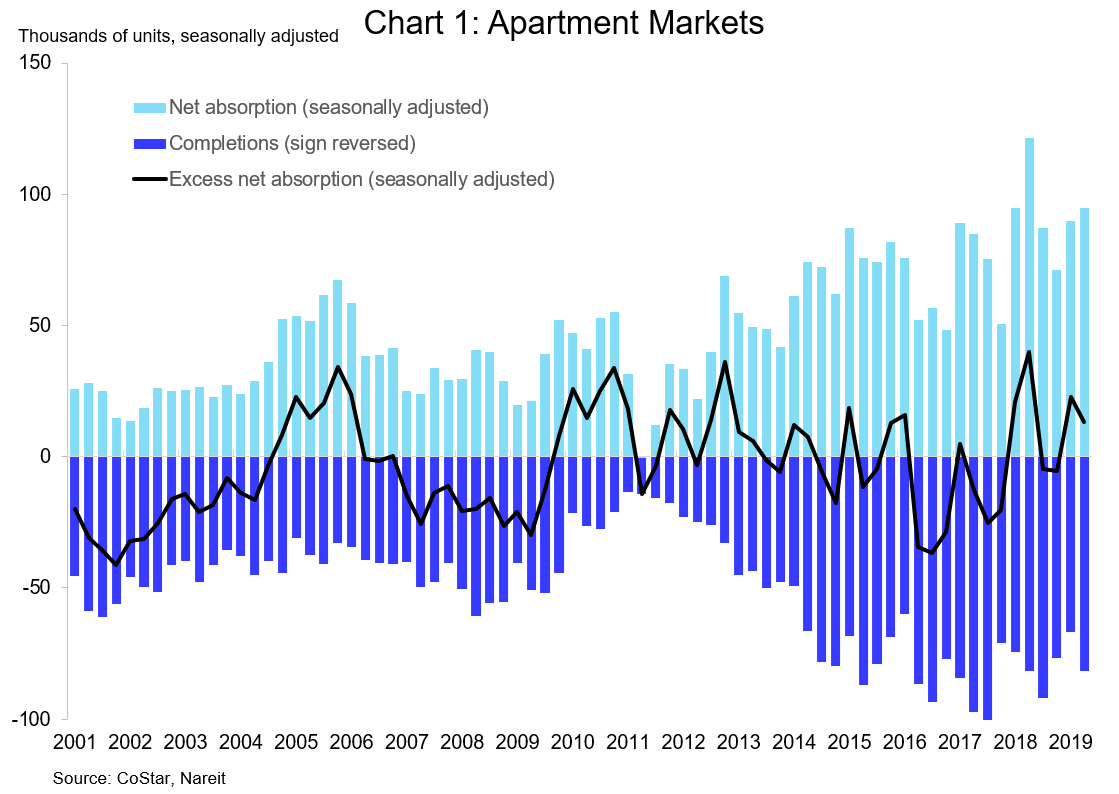 There was solid growth of demand for apartments and for office space. The spring quarter typically has the strongest seasonal demand for apartments, so robust growth is not unusual. Even after adjusting for seasonal patterns, though, net absorption in the second quarter was the second strongest on record. Demand for rental apartments has kept markets firm, even facing a high level of construction, as net absorption has exceeded completions by 50,000 units over the past four quarters.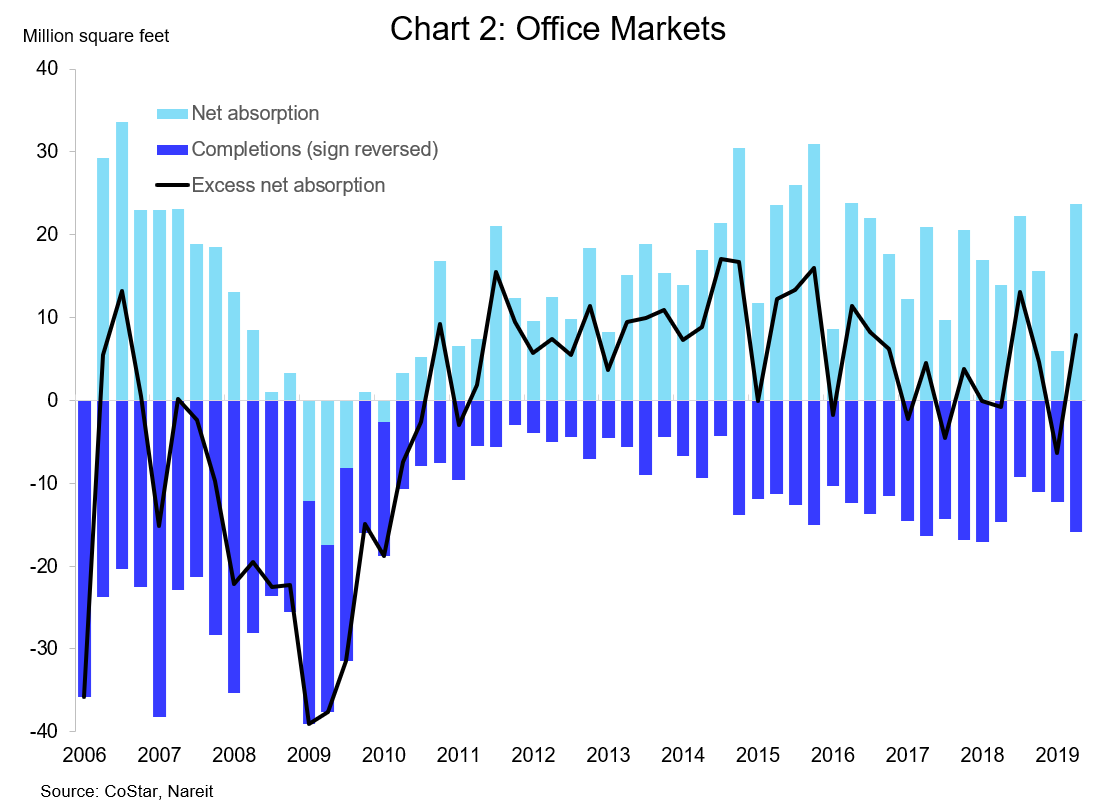 Demand for office space rebounded following a weak performance in the first quarter, as the 23.7 million square feet jump in lease space was the largest growth in demand in three years. Demand for office space has outpaced new supply for three of the past four quarters.
Retail and industrial markets, however, were soft in the second quarter. There was little net increase in leased space in retail properties; in fact, net absorption fell short of completions, despite the fact that the quarter saw new supply of 8.0 million square feet, the lowest in seven years.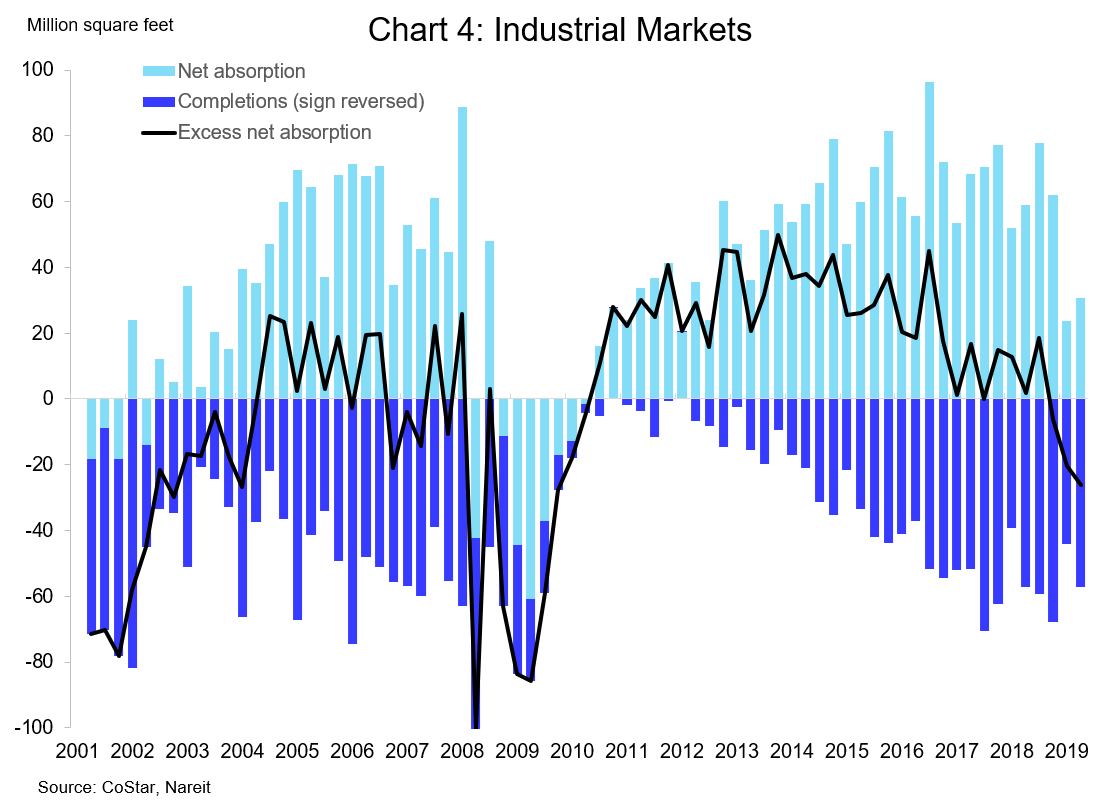 Demand for industrial and logistics space, meanwhile, was only slightly higher than in the first quarter, and less than half the average quarterly net absorption in 2018. After eight years where demand outstripped new supply by a wide margin, net absorption fell short of completions in the first half of 2019. The continued growth of e-commerce and the need for facilities to transport goods bought on the internet, however, suggests that demand will rebound in coming months.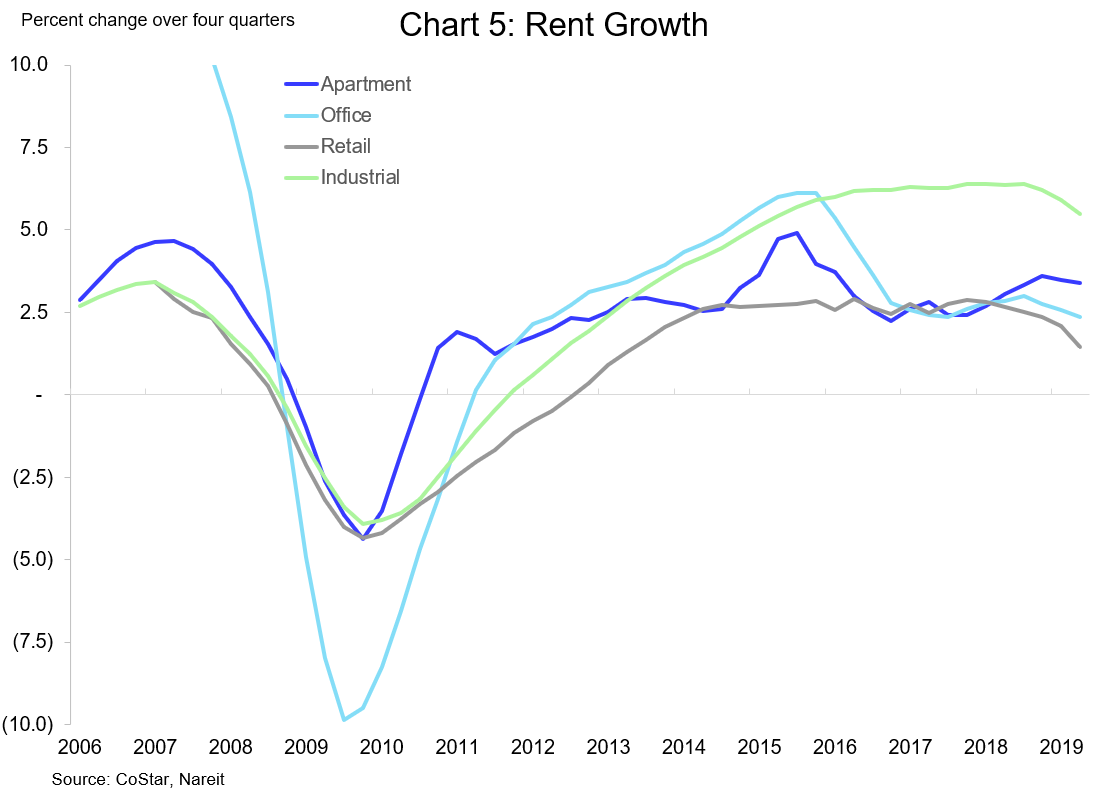 Rent growth decelerated, modestly or somewhat more sharply, depending on conditions for each property type. Rent growth was along recent trends for the apartment and office sectors, consistent with the robust demand discussed above. Rent growth lost some momentum, however, in the retail and industrial sectors. Industrial rents have risen 5.5% over the past four quarters. While this is a shade below the 6.0% to 6.5% growth seen in 2016-2018, industrial rents are still rising faster than in any other property sector.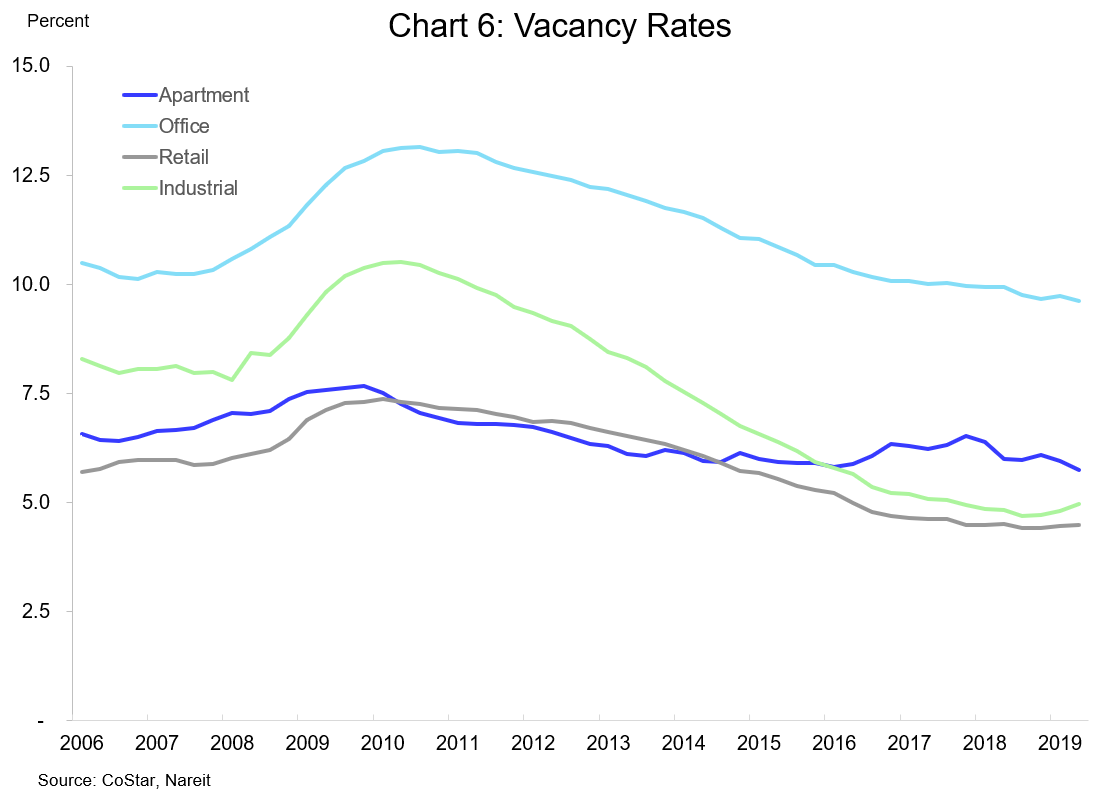 Vacancy rates remain at or near the lows for the past decade for all property types, as supply and demand have been roughly balanced for the past few years. Overbuilding is the greatest risk for commercial real estate markets; the sustained low vacancy rates across all major property types bode well for the future.
Get Nareit Market Commentary blog posts delivered straight to your inbox.
Subscribe