Commercial real estate markets maintained momentum through the end of 2018, as net absorption continued at a high level across major property types. Demand exceeded supply growth for office, retail and apartment markets, and were roughly matched in industrial space: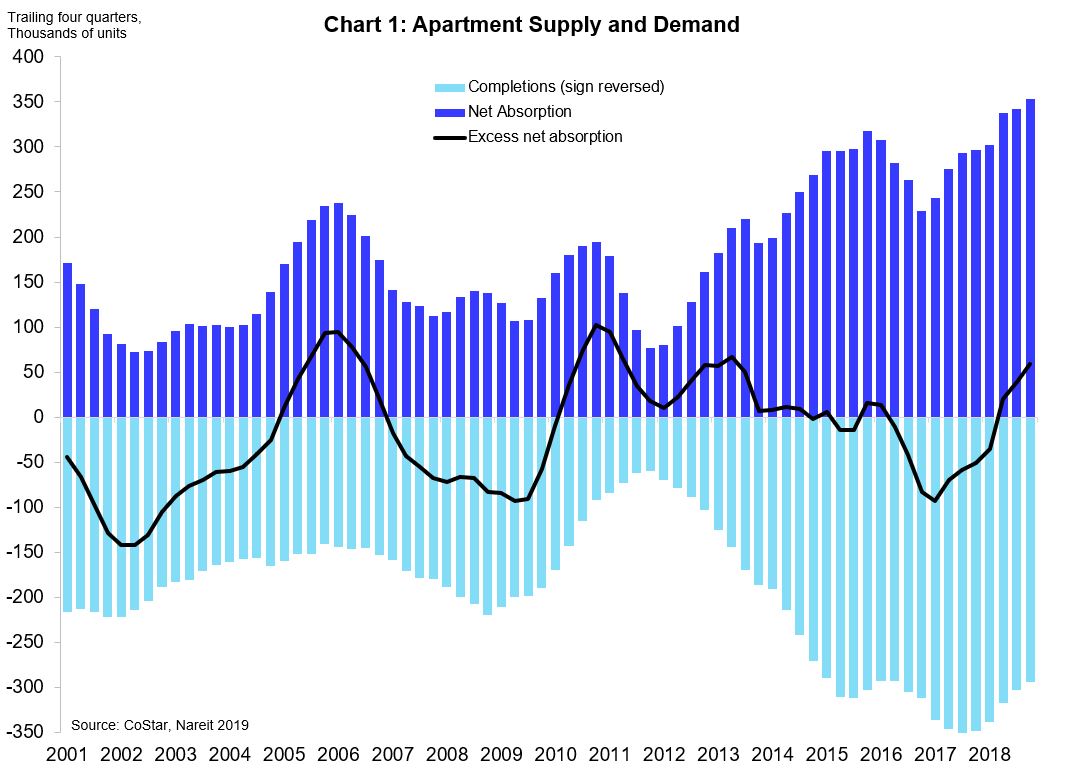 Apartments enjoyed the highest net absorption on record in 2018, according to data from CoStar. Supply has ebbed a bit from the peak levels in 2017, causing a rise in excess demand.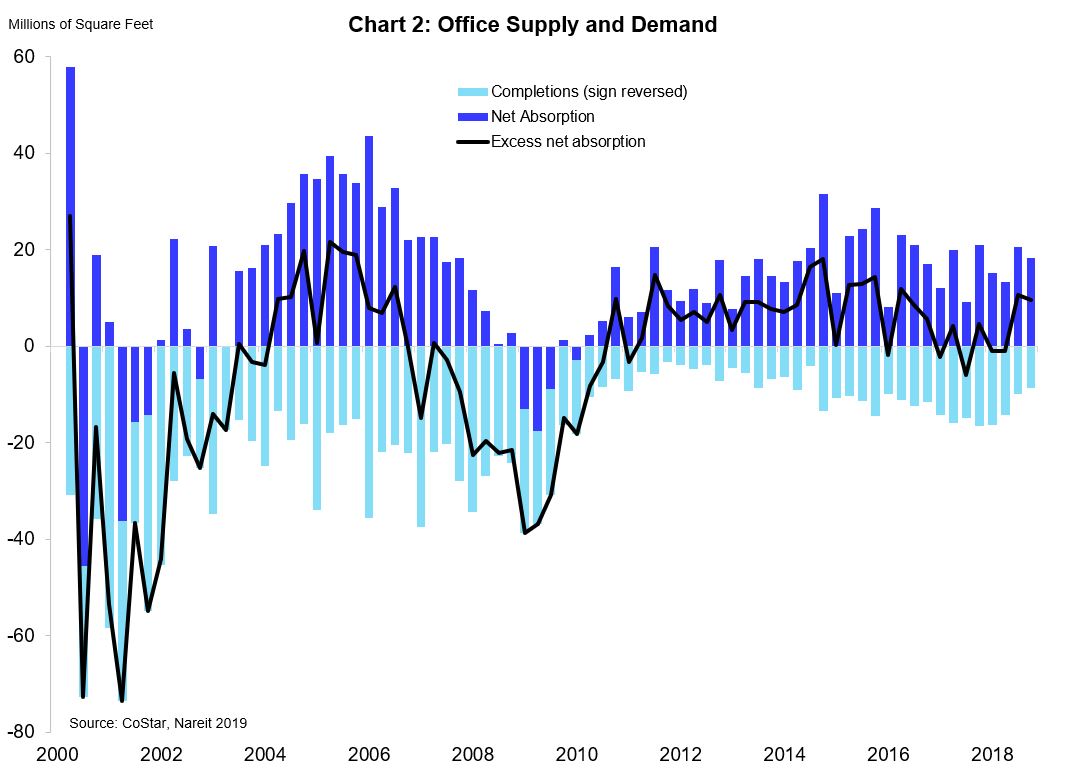 Office markets saw a slight slowing in net absorption, to 18.3 million square feet, from 20.5 million square feet in Q3. Demand growth in the second half of the year accelerated from the quarterly average of 14.3 million square feet in the first half of the year, and demand exceeded supply growth in Q4 by 2-to-1.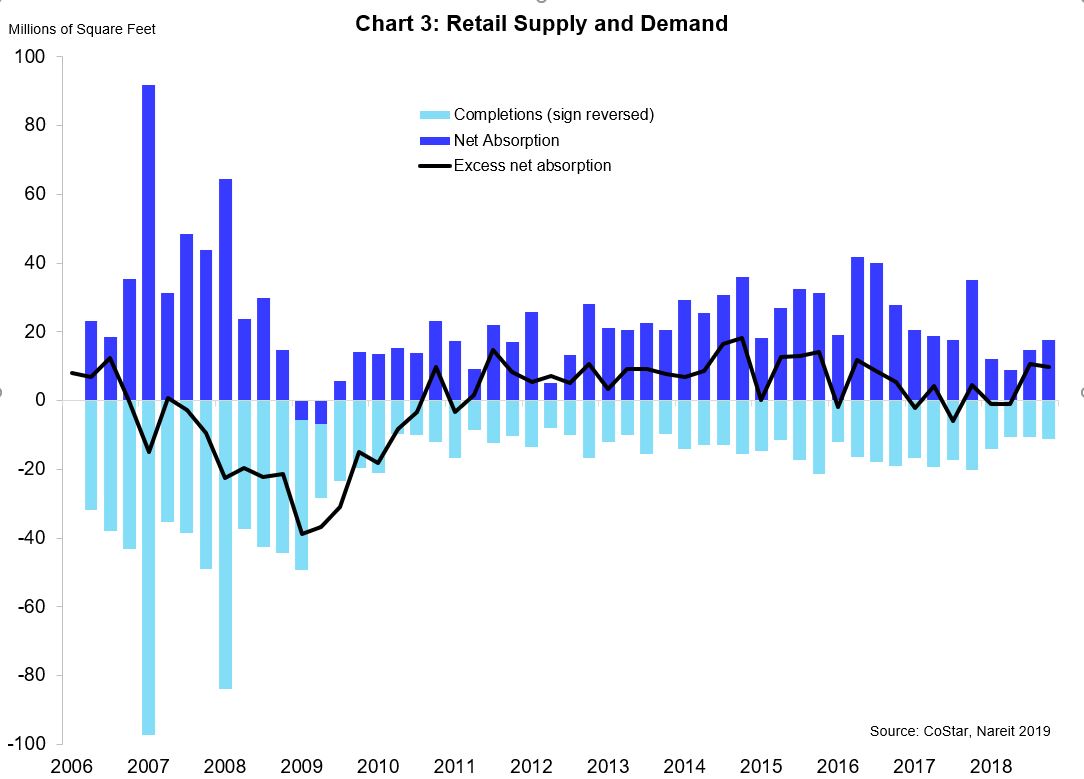 Retail property markets had a new absorption slightly below the Q3 figure; similar to office markets, this is well above recent trends. With little new construction of retail properties, demand growth outpaced new construction by a wide margin.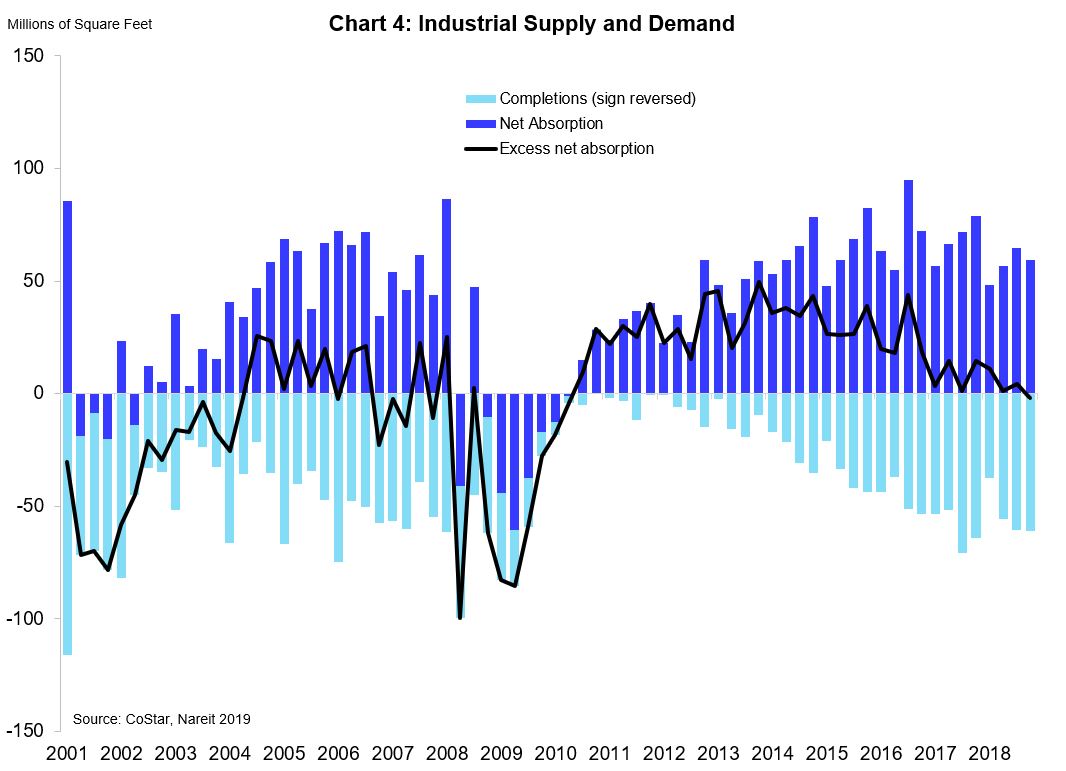 Industrial property markets had supply and demand roughly balanced, at high levels, as steady increases in E-commerce sales drive the demand for logistics facilities to ship goods bought on the Internet.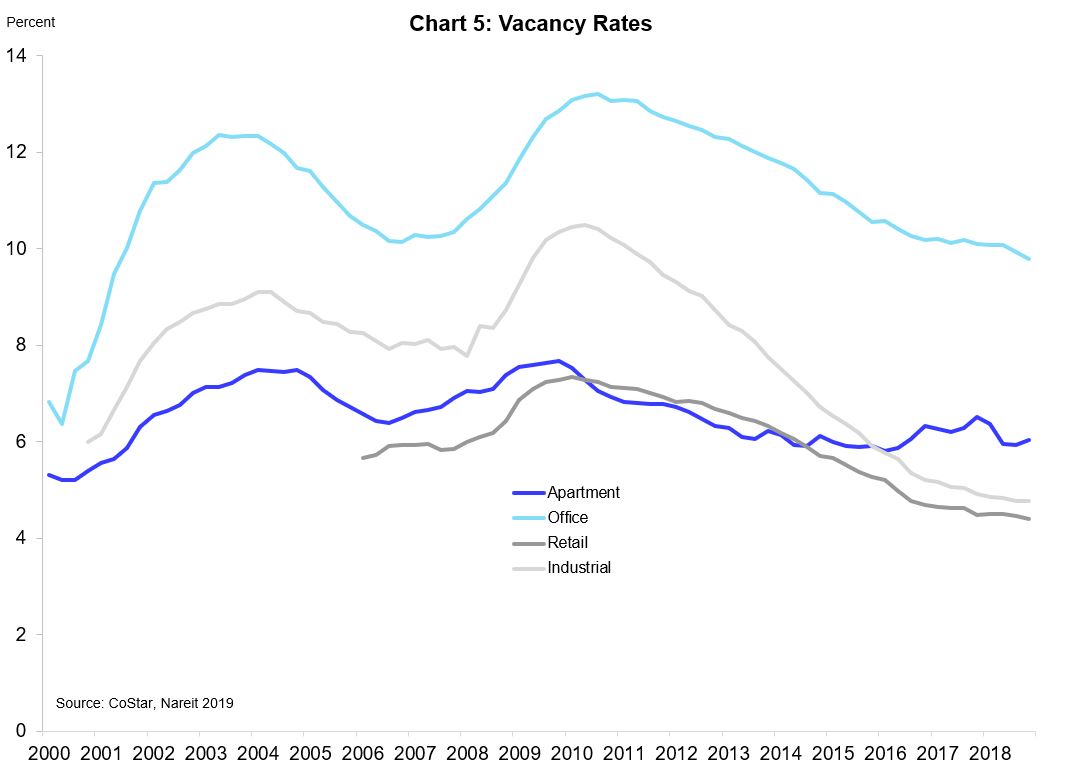 Vacancy rates declined in office and retail markets, were little changed in industrial, and had a small seasonal uptick in apartments.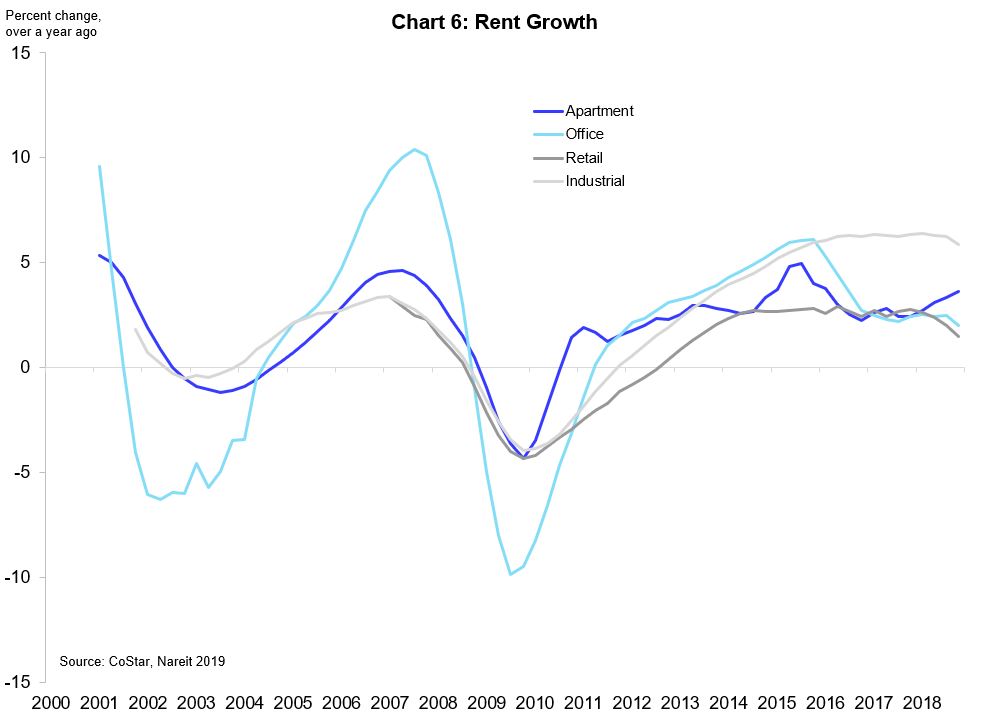 Rent growth decelerated, however, for office, retail and industrial properties. Apartment rents continued to accelerate.
Get Nareit Market Commentary blog posts delivered straight to your inbox.
Subscribe