The fundamentals for the apartment sector are rapidly improving as the job market recovery gains momentum. Demand for rental housing surged in 2014, with the total number of occupied rental units increasing by 2 million units (first slide). This is a record increase in rental occupancy, according to Census Bureau data beginning in 1965, surpassing by a wide margin the previous record rise in rental occupancy of 1.5 million at the onset of the housing crisis in 2007.
As a result, the national rental vacancy rate plunged nearly a half-percentage point to 7.0 percent, its lowest level since 1993 (second slide). The overall pace of household formation rose to 1.4 percent over the past four quarters, the strongest growth in a decade (third slide).
These data suggest that the acceleration in job growth in the second half of 2014 is beginning to unlock the pent-up demand for rental housing. From 2007 through 2013, the average rate of household formation was a bit over ½ million per year, well below the 1¼ million average pace from 1980 to 2006.
As a result, there are 3 million or more "shadow households" in the form of people doubled-up with roommates or family members. As these individuals get jobs, or better jobs and raises, they are likely to search for an apartment of their own. We expect this growth in rental demand to outpace the new supply of apartments that is in the pipeline. This will likely keep rental vacancy rates near their current lows and support above-trend rent growth and property price appreciation.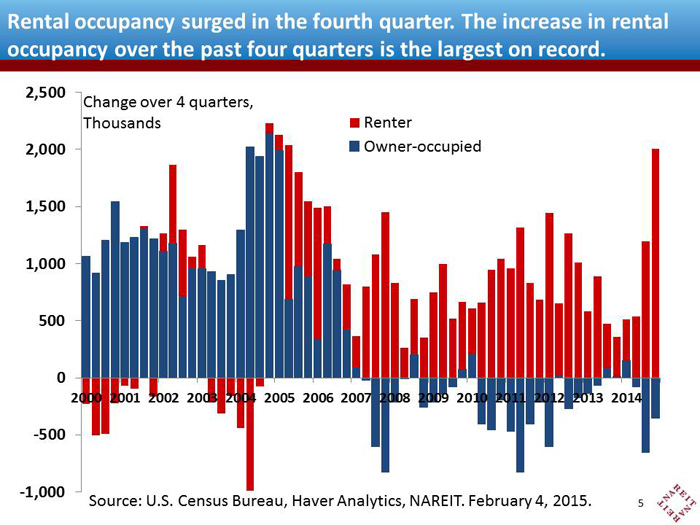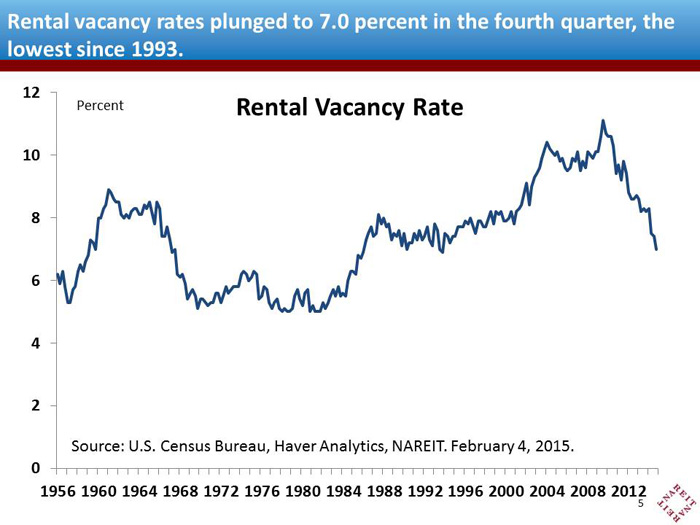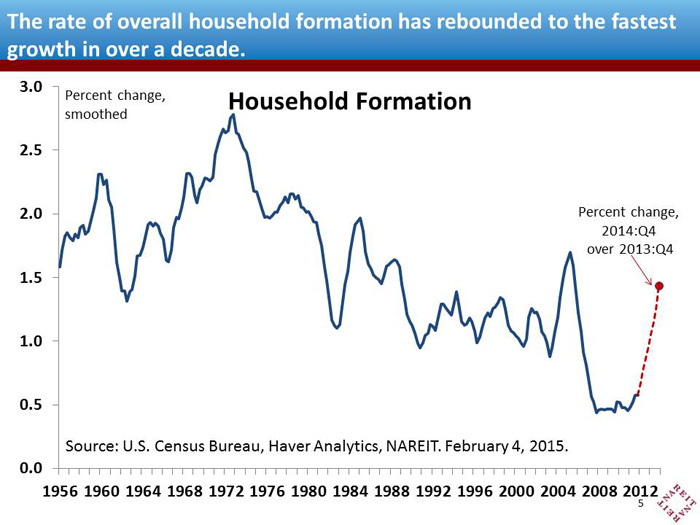 Get Nareit Market Commentary blog posts delivered straight to your inbox.
Subscribe