The fundamentals for the apartment sector continue to display strong performance. Demand for rental housing surged in the first quarter of 2015, with the total number of rental units increasing by 1.9 million units. This is the second consecutive quarter of healthy increases in rental occupancy, according to Census Bureau data beginning in 1965, surpassing a rise in rental occupancy of 1.5 million in the fourth quarter of 2007 at the onset of the housing crisis.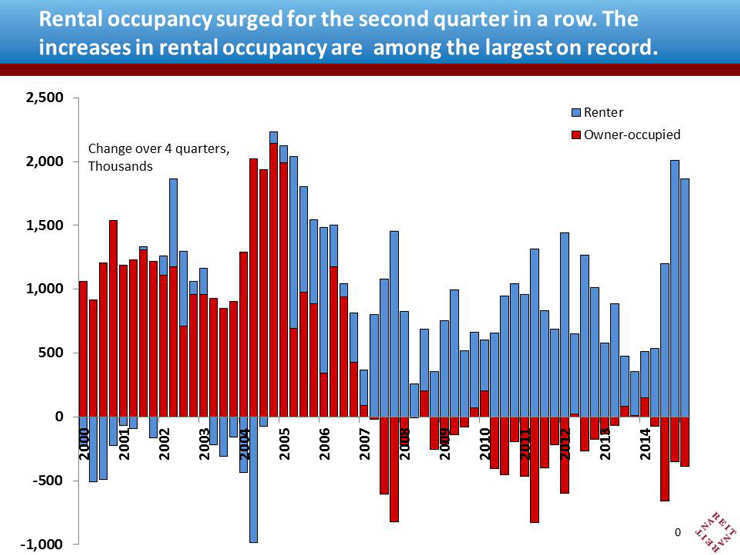 Further, the national vacancy rate remains at decade-low levels at 7.1%.  The pace of household formation rose 1.3% over the past four quarters, the second quarter in a row of robust growth since 2005.  Renewed strength in the job market will likely keep rental vacancy rates near their current lows, and support above-trend rent growth and property price appreciation.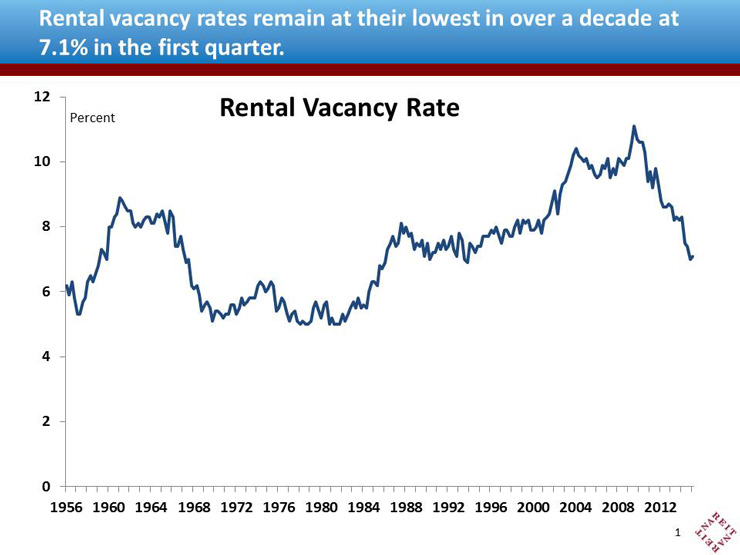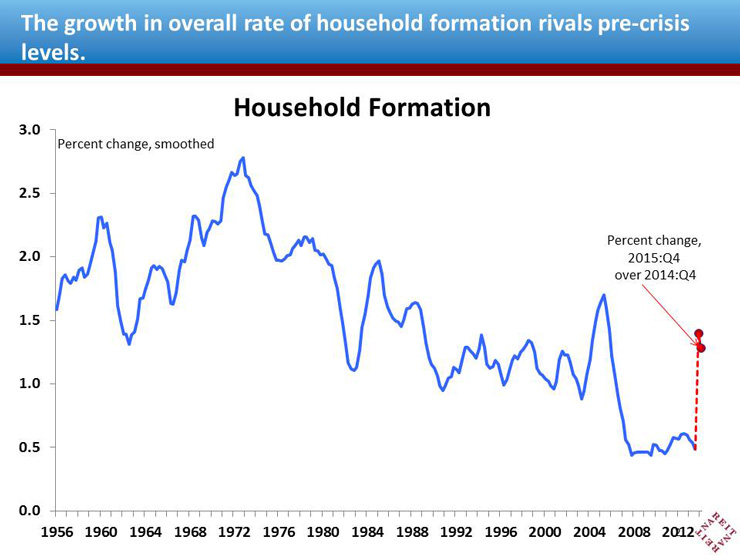 Get Nareit Market Commentary blog posts delivered straight to your inbox.
Subscribe