The economic fundamentals for commercial real estate were solid through the end of 2019. The economy continued to grow at a moderate rate, with a 2.1% annualized increase in GDP in the fourth quarter that matched the pace of expansion in the third quarter. The economy still has considerable scope to continue growing, in large part because labor markets are not nearly as tight as a 3.5% unemployment rate, the lowest since 1969, would suggest.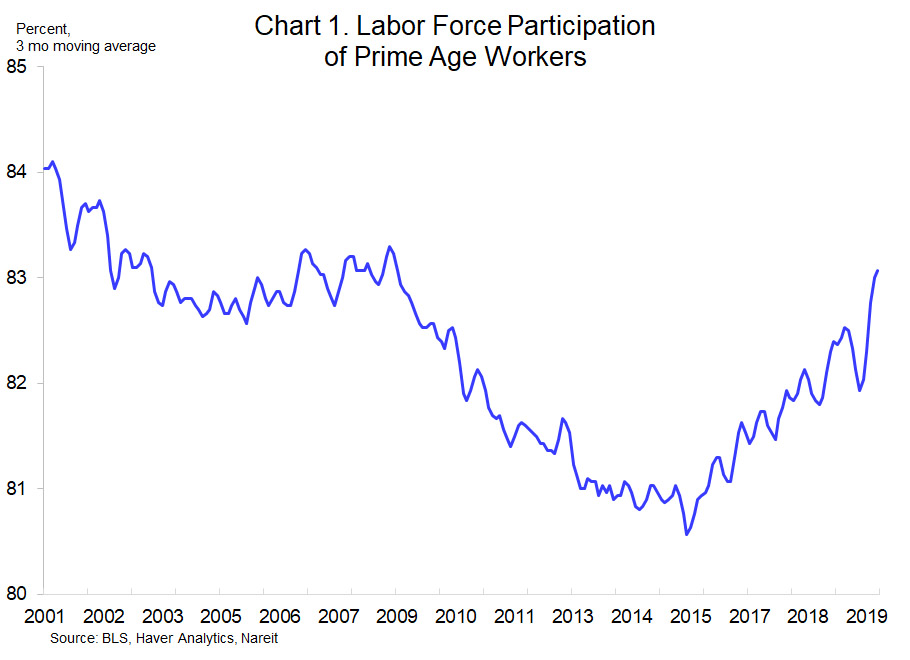 Rising demand for labor is drawing people back into the labor force, which has lifted the labor force participation rate of prime age workers from a 35-year low of 81.0% in July 2016 to 83.0% in December. Labor force participation generally increases in the early and middle stages of an economic expansion and levels off as labor markets get tight. Participation rates are still below those of the early 2000s and recent increases show no sign of leveling off; despite shortages among certain professions and skills, the economy is not running out of workers.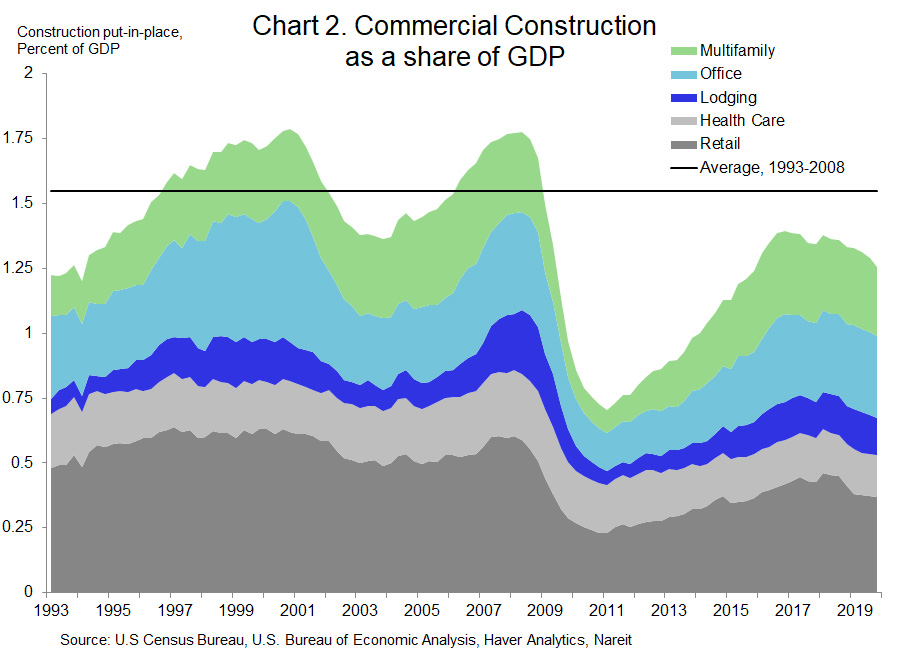 One of the main risks for commercial real estate markets is overbuilding. Commercial construction, however, has been restrained over the past decade. Construction spending as a percent of GDP has since 2010 remained below the average share during the prior decade and a half, and indeed has declined slightly since 2016. A moderate supply of new buildings is helping to keep vacancy rates low and reduces risks of a market downturn due to excess construction in the months and years ahead.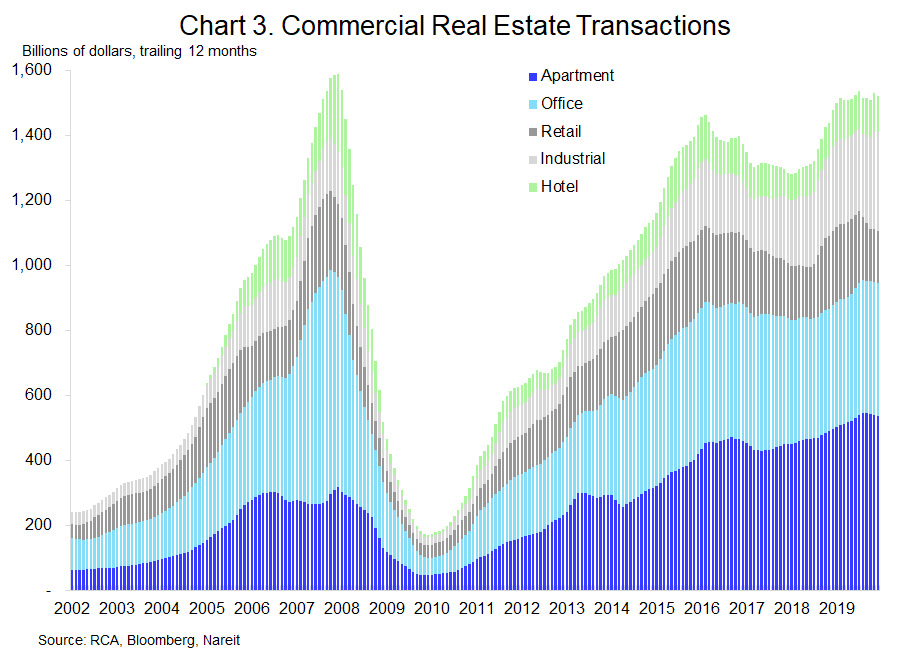 Commercial real estate markets were active in 2019, with $1.52 trillion total sales of commercial buildings, according to data from Real Capital Analytics. Sales activity slumped in 2017, which led to concerns that a more widespread market downturn might be in the offing. Transactions rose 14.9% in 2018, however, and edged up an additional 3.0% in 2019. Robust sales activity has supported property prices. Price increases accelerated to 7.0% in the 12 months through December 2019, according to CoStar, from a 4.2% rise in 2018. Prices on multifamily properties increased 10.0%, the largest gain since 2010.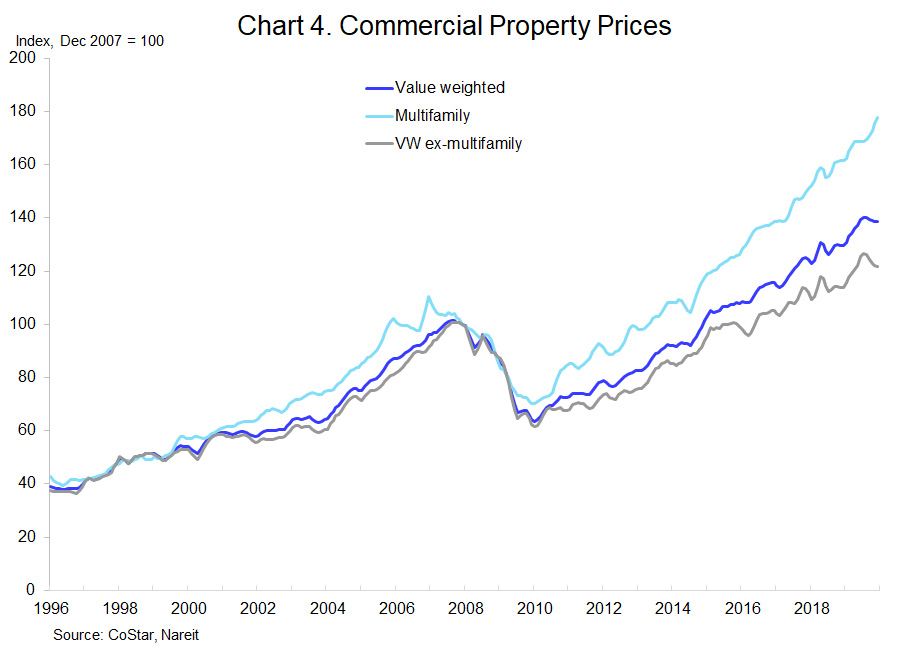 Get Nareit Market Commentary blog posts delivered straight to your inbox.
Subscribe