Rising borrowing demand and supply of commercial credit indicate that a broader recovery is underway.
There are new signs of life in the commercial mortgage market that indicate a strengthening of the recovery in the commercial property sector. The Federal Reserve's Senior Loan Officer Survey shows that nearly half of all banks report stronger demand for commercial loans:

Actual lending volumes are not large yet, but there has been a significant turn-around in recent months.  Commercial real estate loans on bank balance sheets continued to run off through late last year, and had little momentum as recently as three months ago.  Since then, however, lending volumes have accelerated to a 4¼ percent annual rate: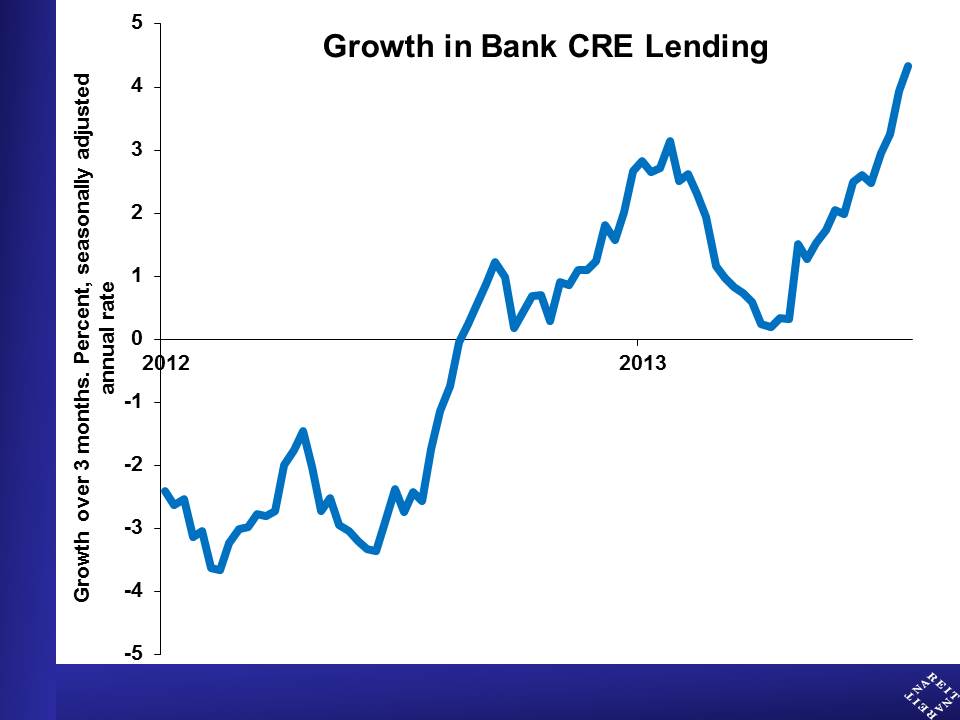 The CMBS market has started hitting on all cylinders as well, with issuance through July running about twice last year's pace: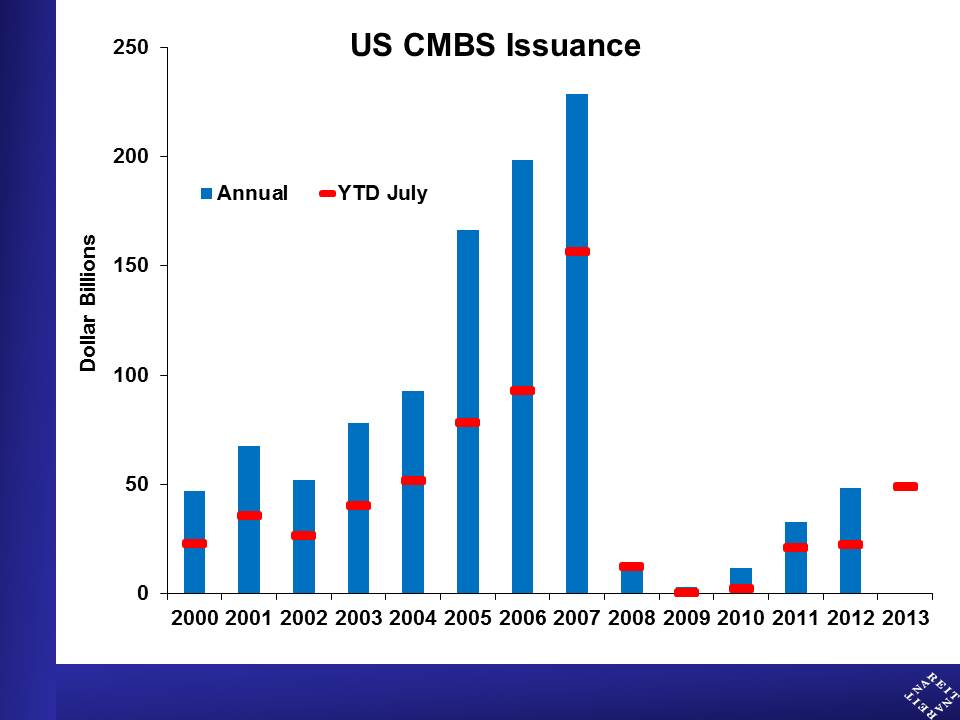 REITs, in contrast, slowed their borrowing recently.  This can be traced to REIT equity prices, which weakened in response to the discussion of a possible tapering of bond purchases by the Federal Reserve.  These cheaper share prices increased the cost of capital for REIT purchases of commercial properties, which they finance in part with debt.  As a result, REIT issuance of unsecured debt in June and July were about half the pace of the prior three months: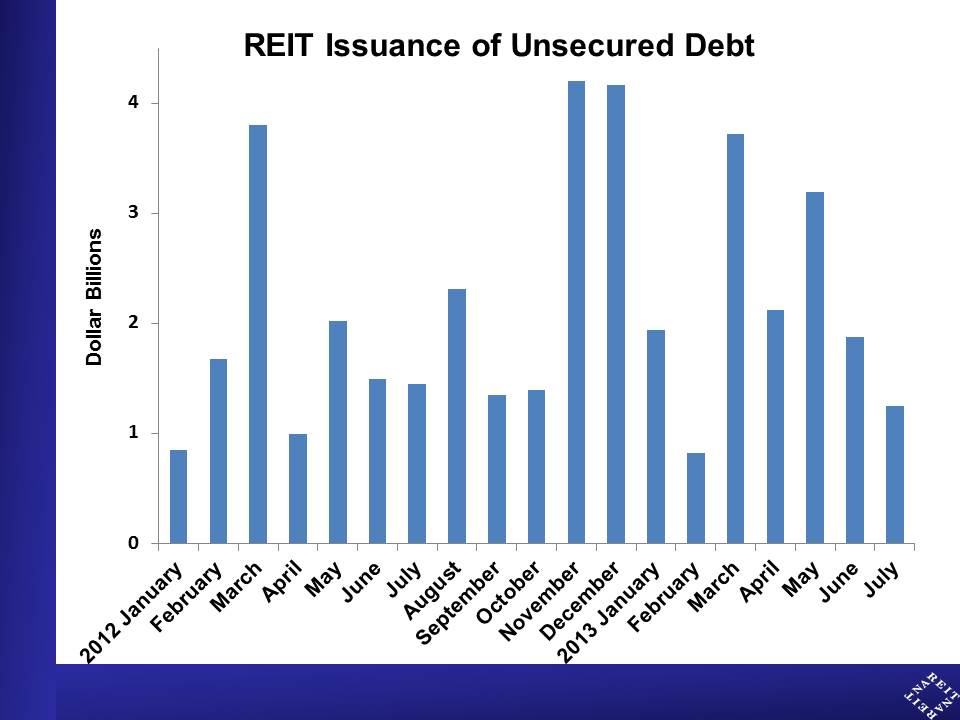 REITs are not fixed income, however, and the recent selloff in share prices in response to higher interest rates is likely to be reversed in the months ahead.  Higher interest rates reflect a strengthening overall economy, which will continue to support the improvement in commercial property markets.  As this happens, REITs are likely to experience higher rent growth, driving FFO and share prices higher. 
For more discussion of these trends, see the recent web video here.
Get Nareit Market Commentary blog posts delivered straight to your inbox.
Subscribe