The fundamentals for multifamily residential sector continue to improve in the second quarter, as rental vacancy rates fell to the lowest level in a decade.
The rental vacancy rate declined 20 bps, to 8.6 percent, compared to a peak above 11 percent in 2009 (Chart 1).
New demand for living space is flowing almost entirely into rental units (Chart 2).
Demand for rental units remains strong even as the homeowner market begins to stabilize. For example, the homeowner vacancy rate has fallen nearly a full percentage point from its peak (Chart 3) and housing prices have turned up in recent months (Chart 4).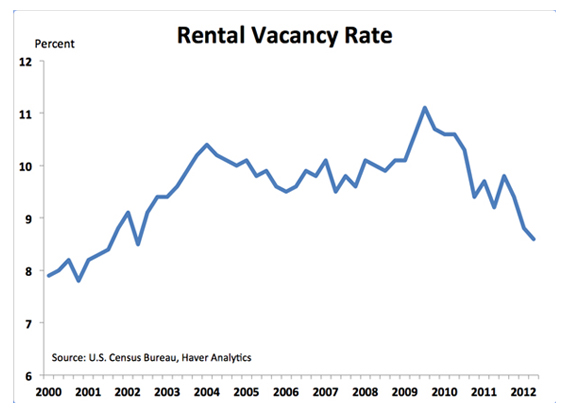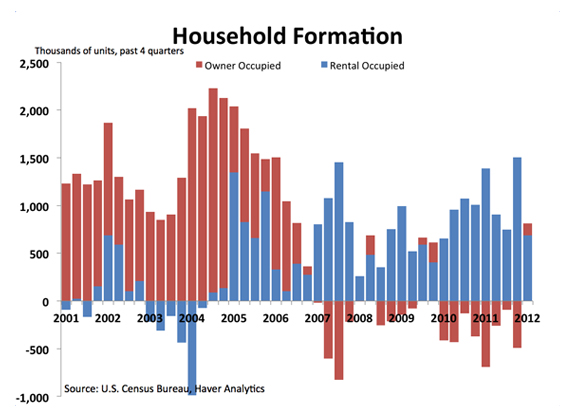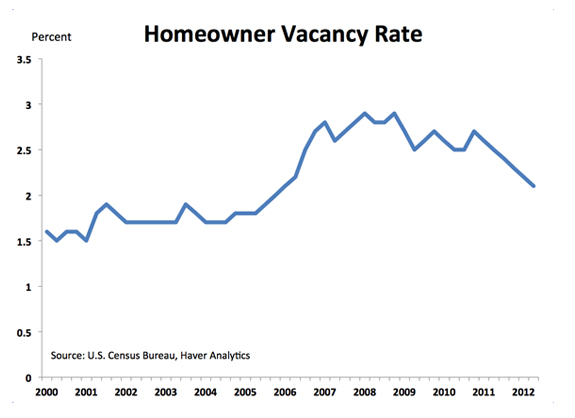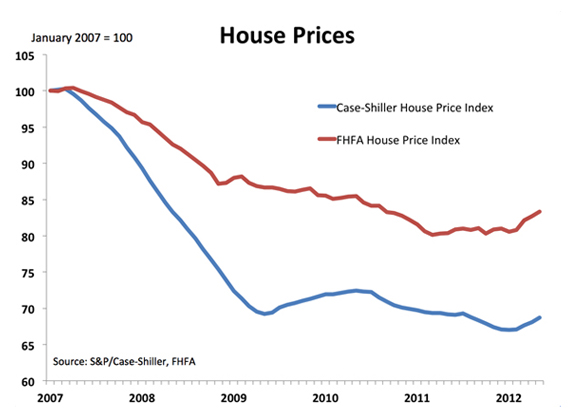 Get Nareit Market Commentary blog posts delivered straight to your inbox.
Subscribe