The latest macroeconomic data answered the question of whether the economic recovery has lost its momentum—and did so with an explanation point:
Nonfarm payrolls rose 280,000 in May, the strongest job growth this year and well above consensus expectations (first chart). The average increase in payrolls over the past 12 months was 255,000, in line with job growth for 2014 as a whole and well above the average monthly pace of 187,000 during 2011-2013;
Average hourly earnings increased 0.3%, bringing the annualized change of the past three months over the prior three months to 2.9%, the most rapid wage growth since early 2008 (second chart). Wage growth has been the missing ingredient of the labor market recovery so far. While the recent news is too preliminary to declare it a trend, it does provide encouragement that the recovery continues to broaden;
Auto sales surged in May to a 17.7 million unit annual rate (third chart). This is the highest monthly sales pace since July 2005. Sales of big-ticket items like cars are particularly sensitive to changes in household financial condition and consumer sentiment. The rise in auto sales to the highest in nearly a decade bodes well for the future.
Nearly every property sector for REITs & commercial real estate depends on sustained growth of jobs, incomes and consumer spending to drive occupancy and rent growth. The latest data indicate that the recovery in the fundamentals for REITs & real estate remains on track, despite several setbacks during the winter and early spring.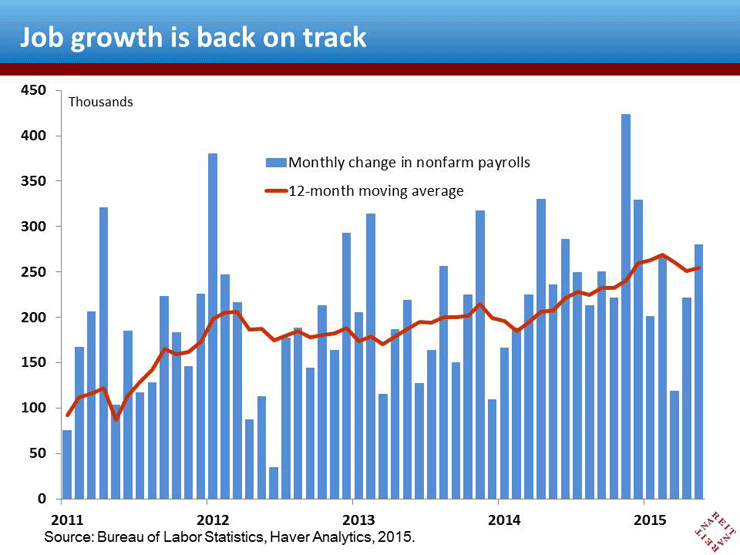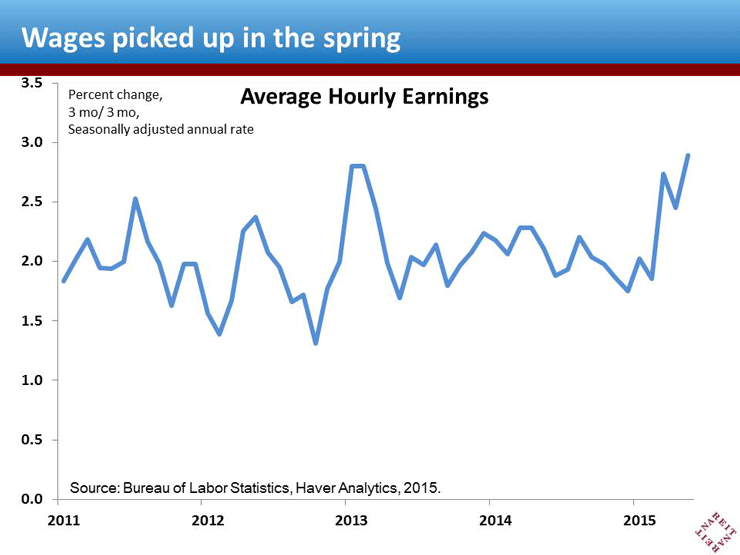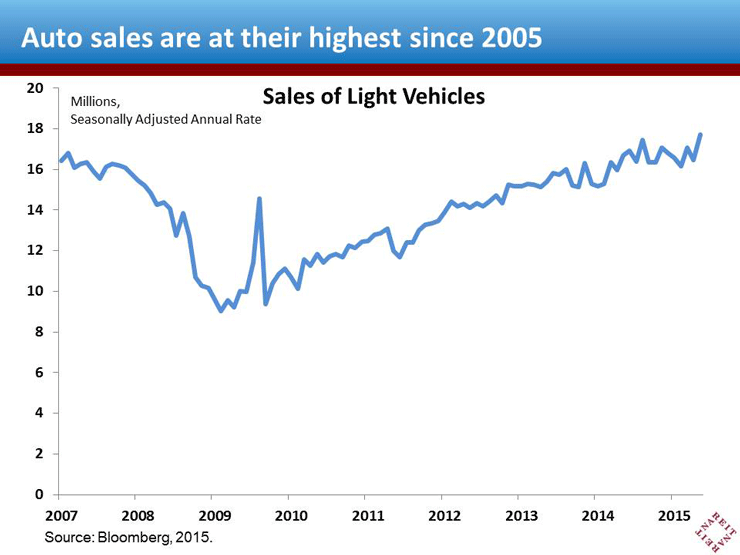 Get Nareit Market Commentary blog posts delivered straight to your inbox.
Subscribe