Payroll employment beat expectations again as nonfarm payrolls jumped 295,000 in February. Job growth has steadily accelerated, with the average monthly increase over the past 12 months moving up to 275,000, the strongest performance in a decade and a half. The unemployment rate moved down to 5.5%, the lowest since before the financial crisis.
The question on everyone's mind is, how long can this continue before an overheating job market prompts the Fed to put on the brakes? Officials are already discussing the possibly of rate increases later this year, and the recent decline in the unemployment rate is one factor that will weigh heavily in their decisions.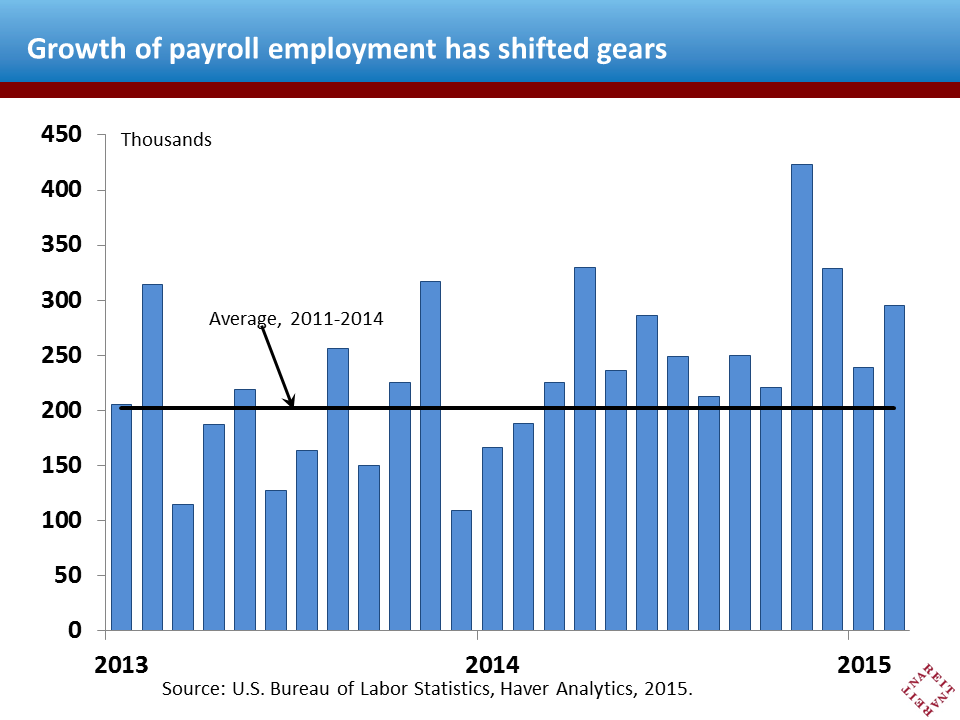 The signals about job market tightness, though, are decidedly mixed. A key question is whether the decline in the labor force participation rate is temporary or permanent. If it's temporary because discouraged workers see few reasons to look for a job, then there's lots of remaining slack as these workers may re-enter the labor force in the months ahead. On the other hand, demographic factors like retiring Baby Boomers could imply the economy is nearing full employment. The timing and speed of Fed interest rate moves hands in the balance.
We can look at other clues for hints about the degree of labor market slack. For example, an overheating job market almost always shows accelerating wage growth and a longer work week. There's little upward pressure on wages, though, as average hourly earnings have risen 2.0% over the last 12 months — a bit slower than they increased in 2012. Moreover, the work week has shown no trend over the past three years, and is, in fact, the same as it was in January 2012. This is a far cry from the late 1990s, when the average workweek rose to 34.6 hours.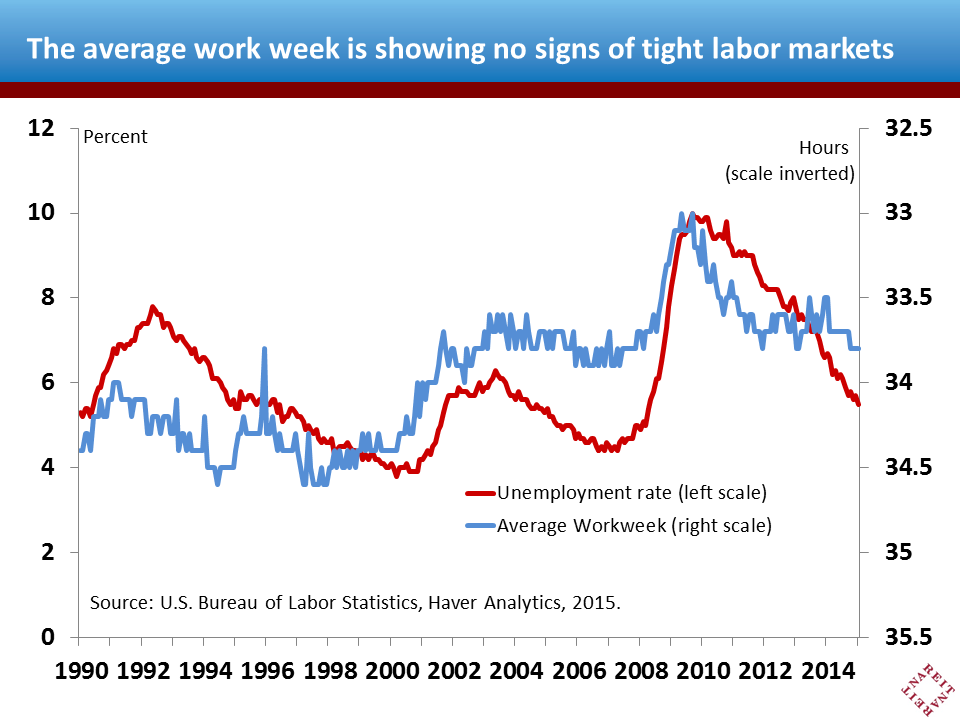 This tension between the declining unemployment rate and the still-sluggish wage growth and work week will bear watching in the months ahead. Overall, though, the gathering momentum in employment growth is a positive sign for the overall economy and for commercial real estate. With few signs that labor markets are getting too tight, the Fed will still have room to be patient as it returns monetary policy to a more normal stance.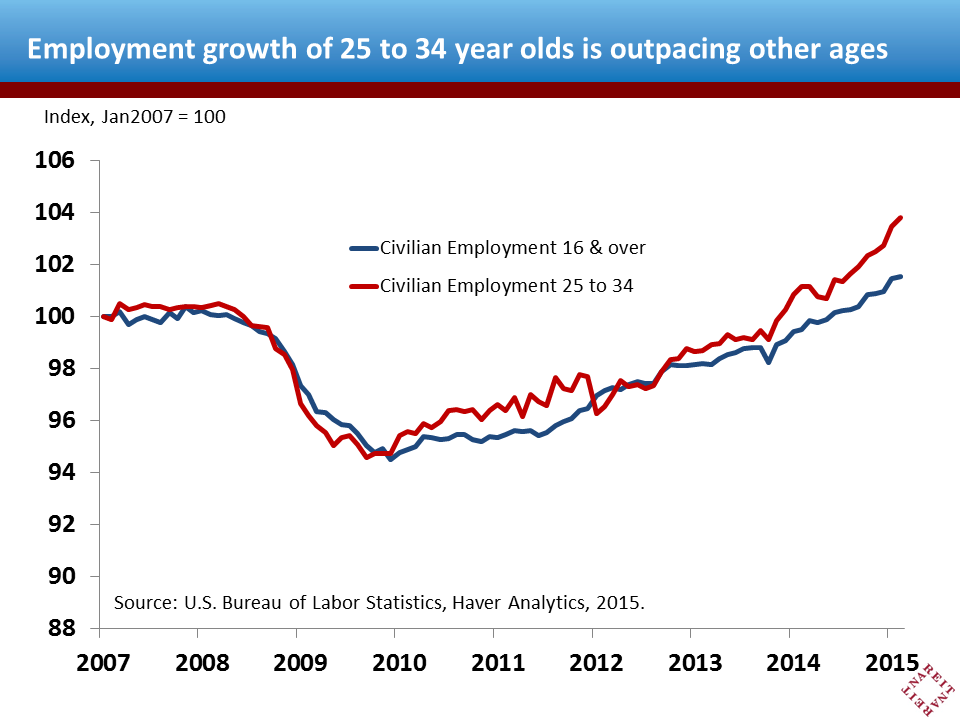 Get Nareit Market Commentary blog posts delivered straight to your inbox.
Subscribe