The job market got off to a roaring start in 2015—and, as it turns out, hiring was also stronger at the end of 2014 than was initially reported. According to the most recent data, nonfarm payroll employment rose by 257,000 in January, and the average monthly growth for Q4 was revised up to 324,000—well above the 289,000 that was previously published (chart 1). Most sectors posted robust job gains, including construction, manufacturing, retail trade, business services, and health care and hospitality. Government employment declined slightly.
Average hourly earnings rose 0.5%, suggesting that stronger demand for workers may finally be lifting wages. These brighter job prospects appear to be attracting many of those who had been on the sidelines back into the labor force. The labor force participation ratio rose 0.2 ppt and the employment-to-population ratio—which controls for changes in the labor force participation rate—increased 0.1 ppt. The unemployment rate ticked up a tenth of a percent, to 5.7%, as the individuals who had not been seeking jobs entered the labor force (chart 2).
A healthy job market has a positive influence on nearly every sector of commercial real estate. Office markets receive the most obvious impact from the need for space for the new workers, but other sectors will benefit as well. Job gains and higher wages will boost incomes and support retail spending, helping the malls and the rest of the retail property sector. The same trends are also likely to help support rent growth and keep vacancies low in multifamily. In short, the jobs report has good news all around.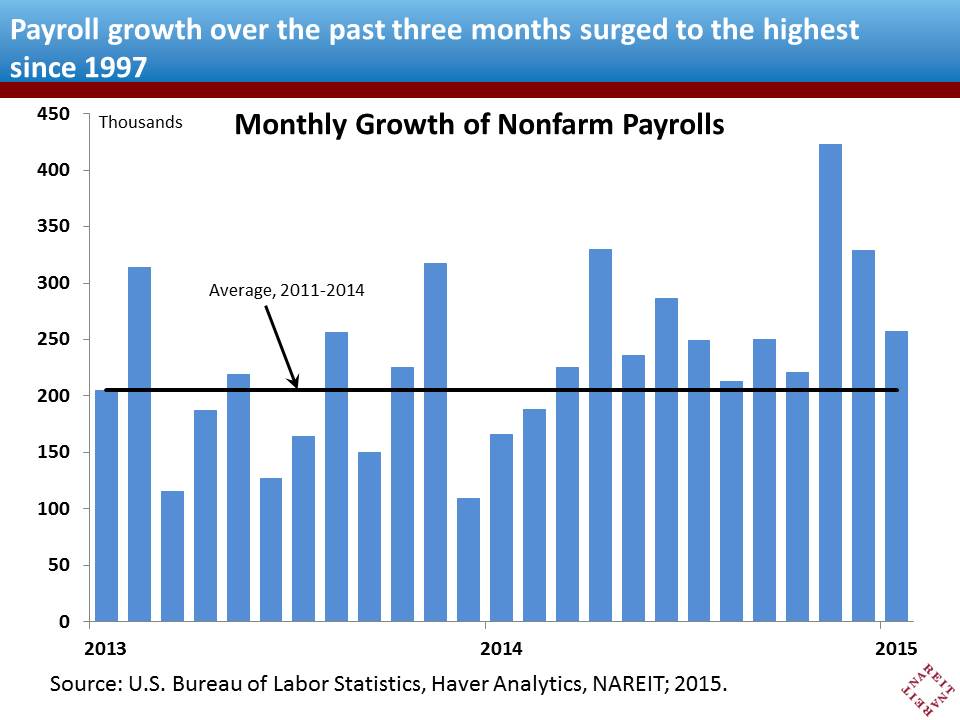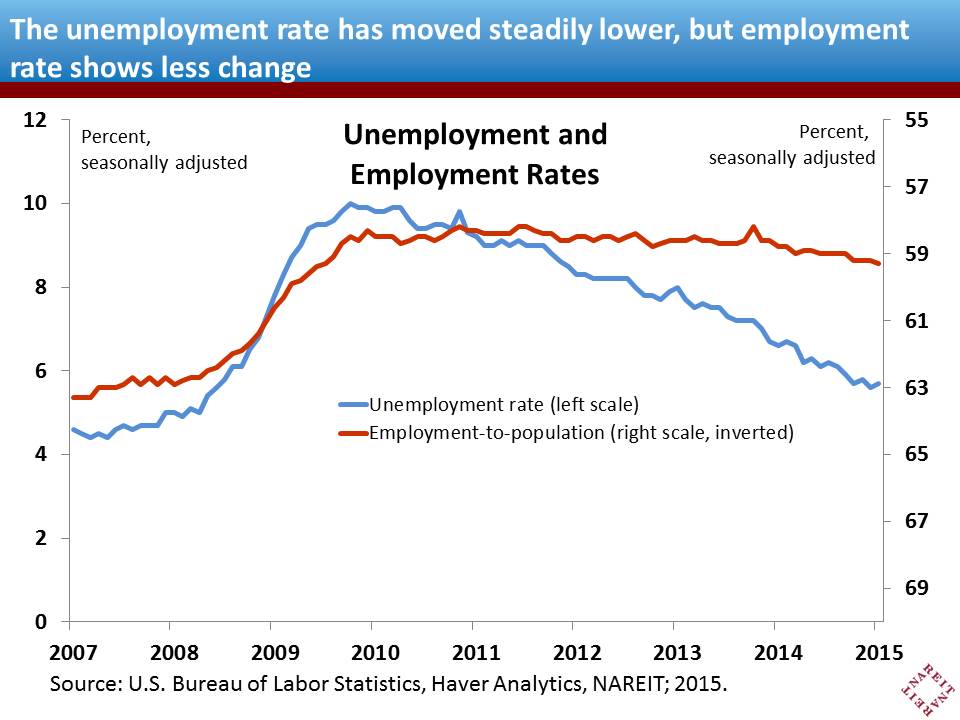 Get Nareit Market Commentary blog posts delivered straight to your inbox.
Subscribe