Markets ended with little change last week as the FTSE Nareit All Equity REITs index had a total return of -0.6%, reversing the small gains from the prior week. Broad equity markets were down as well, with a -0.3% total return on the Russell 1000.
Most property sectors edged lower, including -4.1% for lodging/resorts, -3.4% for both self storage and retail, and -3.1% for diversified REITs. Industrial, data centers and timber posted gains of 3.8%, 2.4%, and 1.0%, respectively, among equity REITs. Home financing mREITs rose for the third consecutive week, with a total return of 0.7%.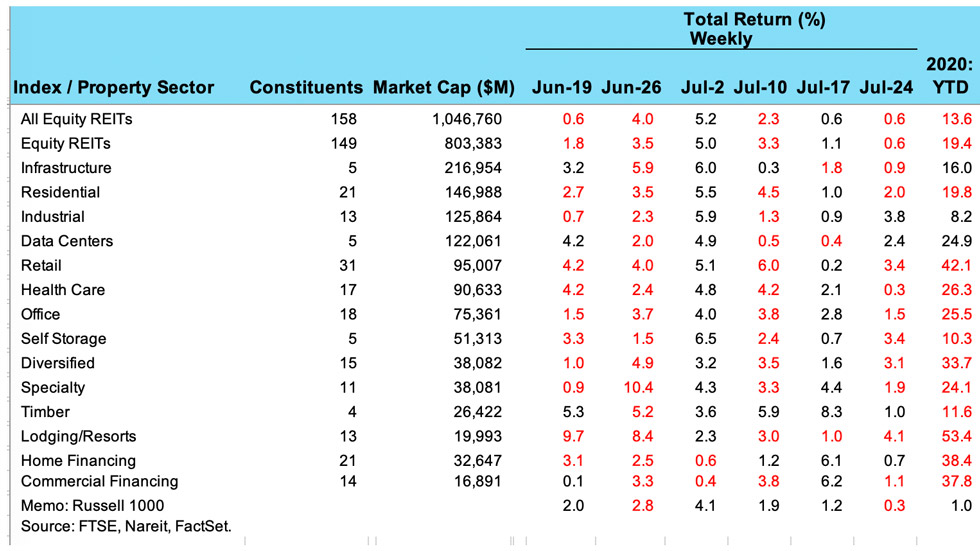 Get Nareit Market Commentary blog posts delivered straight to your inbox.
Subscribe