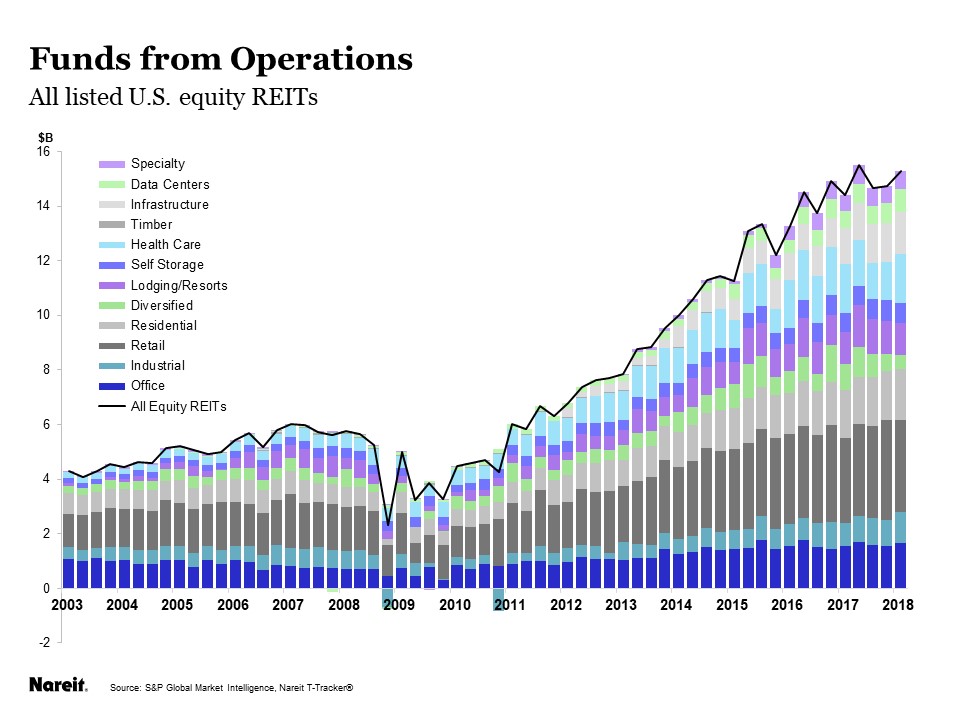 REITs reported moderate growth of earnings in the first quarter, as high occupancy rates and ongoing growth of net operating income (NOI) pushed total funds from operation (FFO) to $15.3 billion. Total REIT FFO was 3.6 percent higher than in the fourth quarter of 2017 and 6.0 percent above over one year ago.
Several property sectors posted strong quarterly results, with Health Care, Industrial, Infrastructure and Office REITs each reporting increases in aggregate FFO of $100 million or more over the prior quarter.
Overall industry performance was negatively impacted by Regional Mall REITs, which posted an 18 percent decline in FFO from the prior quarter. An unusually large number of bankruptcies by retail tenants, and a resulting temporary rise in vacancies, contributed to the decline. Excluding Regional Mall REITs, REIT FFO was 7.1 percent than the prior quarter, a difference of 3.5 percentage points.
Despite the weak first quarter, most Regional Mall REITs reported solid demand for space and strong releasing spreads (a measure of the change in rent per square foot between new and expiring leases), indicating they are refilling the space at higher rents. REITs also cited growth of tenant sales, further supporting rental income.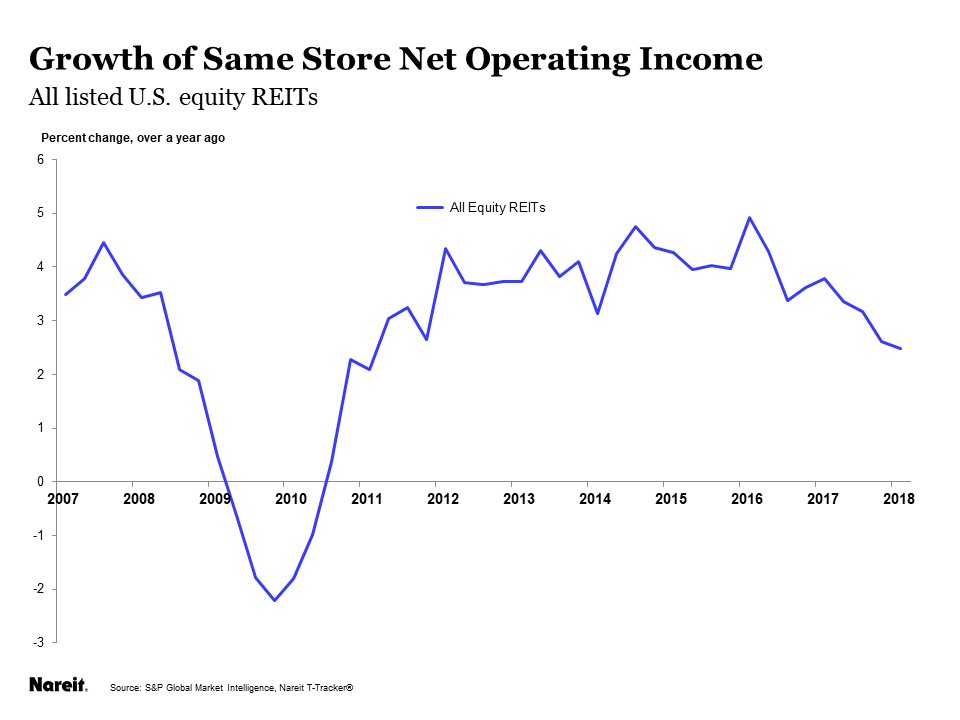 Other measures of operating performance of REITs showed improvement. NOI edged slightly higher quarter-over-quarter to $23.9 billion; NOI was 6.5 percent higher than one year earlier due to larger increases in prior quarters. Same-store NOI (SS NOI), which measures income by properties held for one year or more, to control for the impact of acquisitions and dispositions, decelerated a bit to a 2.5 percent increase over the past four quarters. The top-performing Equity REIT property segments in terms of growth of SS NOI were Industrial (5.6 percent), Manufactured Homes (4.8 percent), Diversified (4.1 percent), and Office (3.5 percent).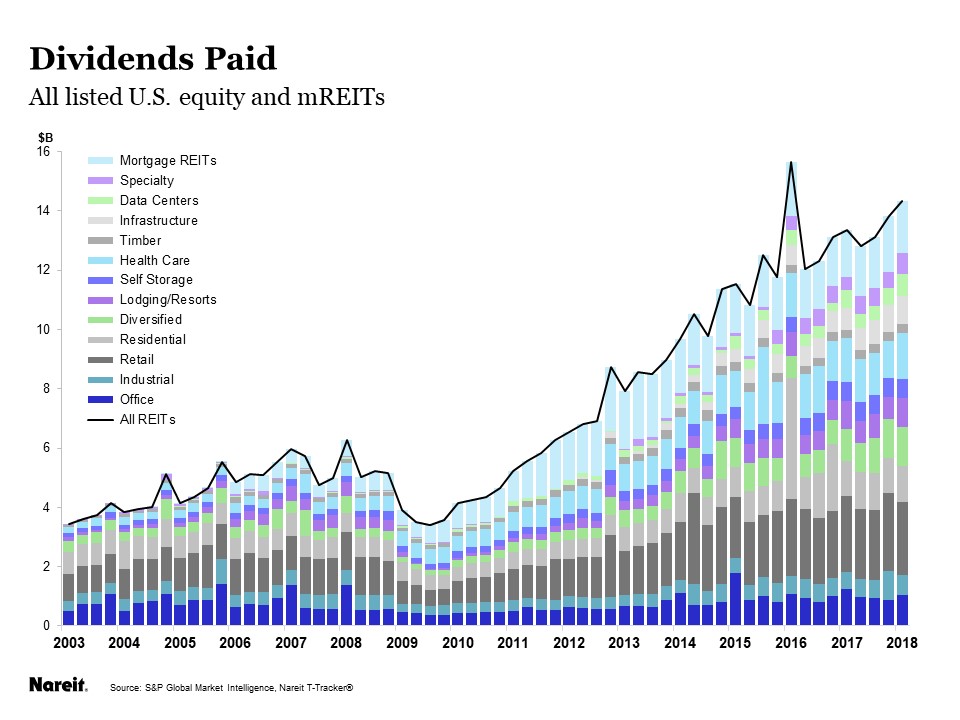 Investors are reaping the rewards of the steady growth of earnings over the past several years. Dividends paid by Equity and Mortgage REITs totaled $14.3 billion, an increase of 3.8 percent from the fourth quarter of 2017 and a 7.4 percent gain from the first quarter of 2017.
For more details of REIT operating performance, including all the data and charts included here plus other REIT industry operating and balance sheet metrics, see the Nareit T-Tracker.
Get Nareit Market Commentary blog posts delivered straight to your inbox.
Subscribe