Nareit has conducted its fourth monthly survey of REIT rent collections in the wake of the COVID-19 pandemic and related economic dislocation. The July results show another large improvement for the retail subsectors for free standing and shopping center-focused REITs following substantial improvement in June. Re-openings of the retail sector in many parts of the country in May continue to have a positive economic impact for retail REITs. The other sectors showed little change from June with continued strong rent collections.
Nareit's survey includes listed equity REITs that combined own and operate between 10% and 20% of commercial real estate in the U.S.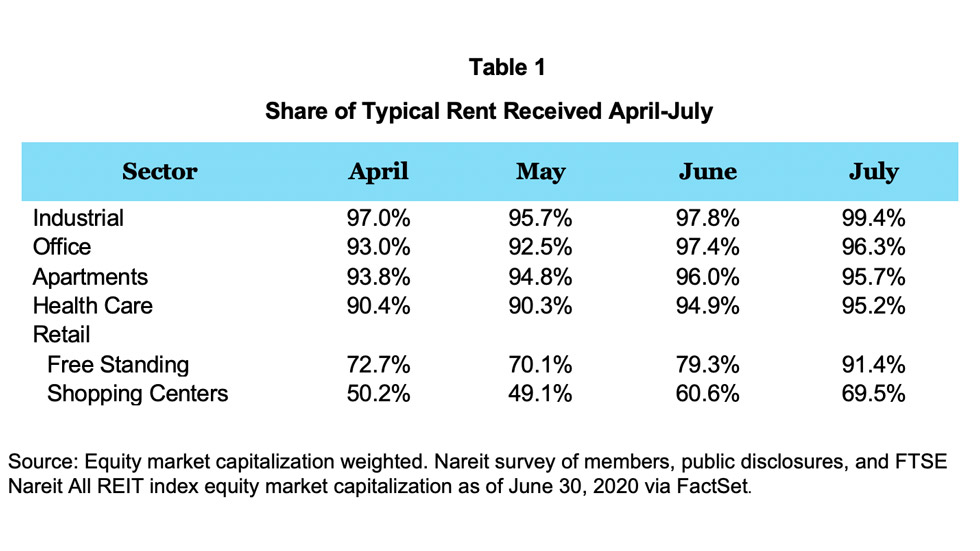 Table 1 shows the estimated REIT rent collections from April to July as a share of typical rent collections. A visualization of the results is in Chart 1. The results are displayed by property sector and are weighted by respondent REIT equity market capitalization.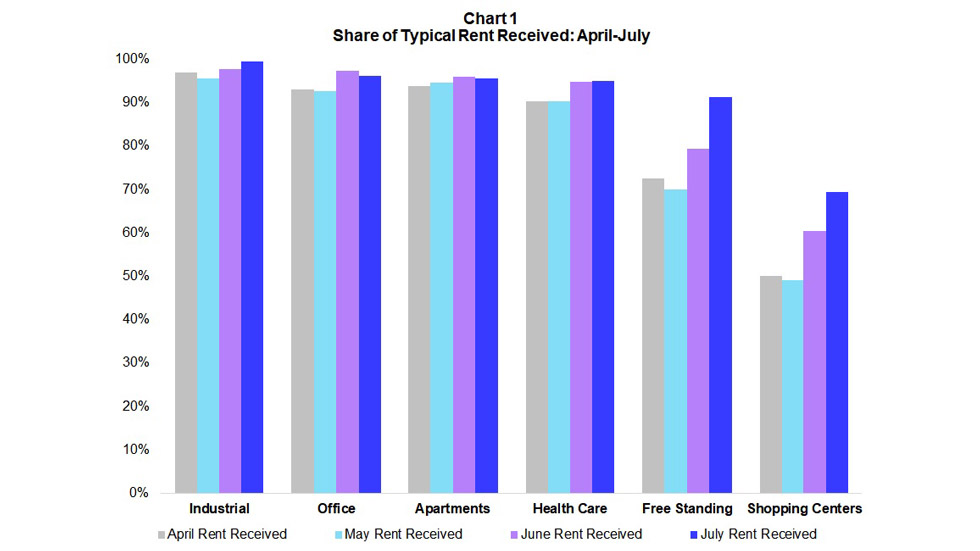 A total of 34 equity REITs are included in the sample for July across the six property sectors (industrial, apartments, office, health care, free standing retail, and shopping centers). The sample represents 53% of the FTSE All REITs total equity market capitalization for those property sectors. Sectors are only reported where survey participation is sufficient to maintain participant confidentiality.
Get Nareit Market Commentary blog posts delivered straight to your inbox.
Subscribe