REIT share prices were stable last week, with the FTSE Nareit All Equity total return index ticking down 0.1%. REITs have been little affected by the turmoil in the broader stock market in recent weeks, especially among technology stocks. For example, last week both the Nasdaq composite and the S&P 500 were down 0.6%; for the month-to-date through September 18th, Nasdaq has a total return of -9.7% and S&P 500 -8.3%, while REITs are down 2.0%
Most REIT property sectors were little changed last week. The only property sectors with moves up or down of more than one percentage point were Health care (-3.4%), Timber (-2.4%), and Retail (2.3%). Both Home financing and Commercial financing mREITs gained, with total returns of 4.0% and 3.4%, respectively.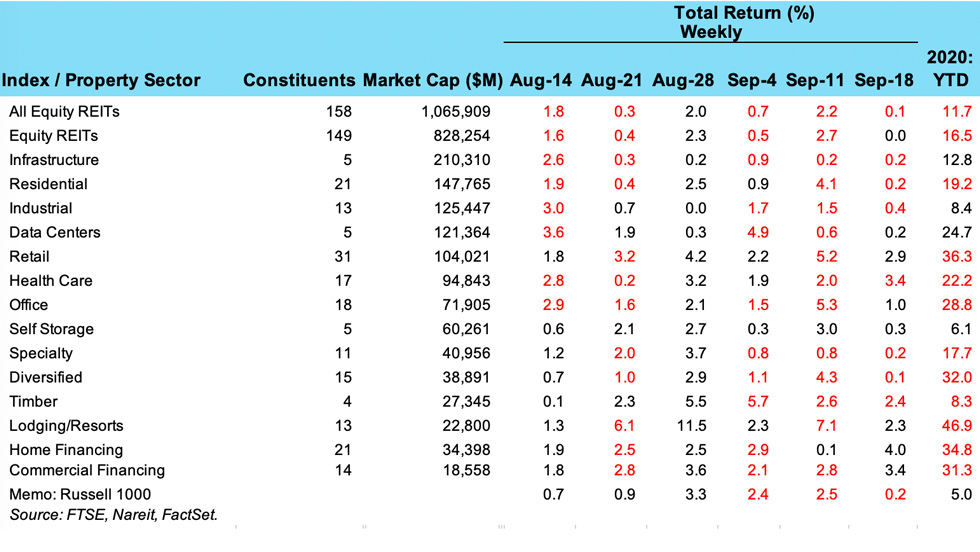 Get Nareit Market Commentary blog posts delivered straight to your inbox.
Subscribe