REIT share prices declined last week, with the FTSE Nareit All Equity REITs total return index down 2.3%. Most property sectors were down, led by retail REITs (total return of -6.0%) and residential REITs (total return -4.5%), but timber and infrastructure REITs rose 5.9% and 0.3%, respectively. Home financing mREITs were also in positive territory with a total return of 1.2% (table).
Weekly returns have settled into a narrower range since mid-April, as total returns each week since then have been up or down by single digit amounts. This is in contrast to the early weeks of the pandemic crisis, from mid-February to April 10, when 5 of the 7 weekly total returns had magnitudes greater than plus or minus 10%.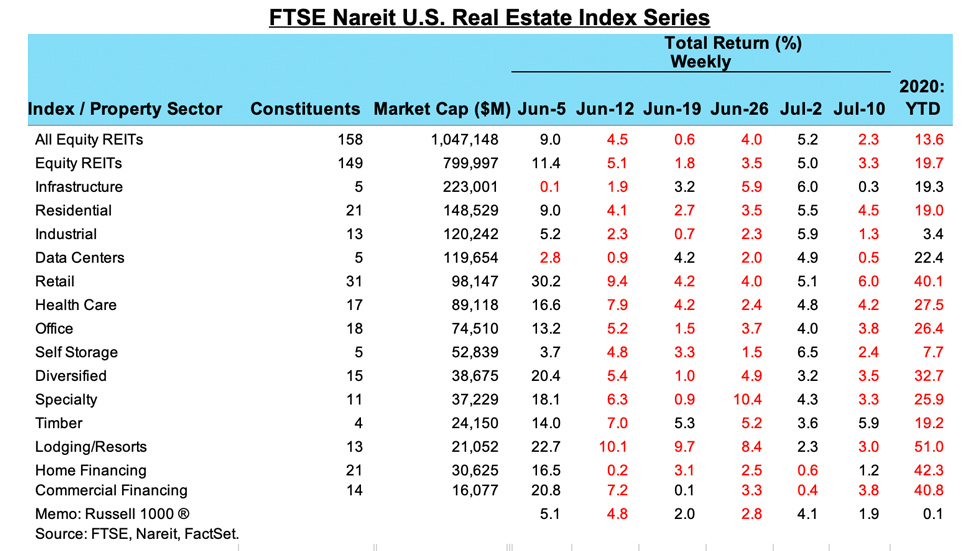 As the economic ramifications of the pandemic have become better known over the past two months, the daily and weekly swings in stock prices have moderated. The volatility of REIT daily total returns has declined from a peak greater than 7% in April, to less than 2% more recently. The broader market has also stabilized somewhat, with volatility of daily returns on the S&P 500 following a similar path to REITs.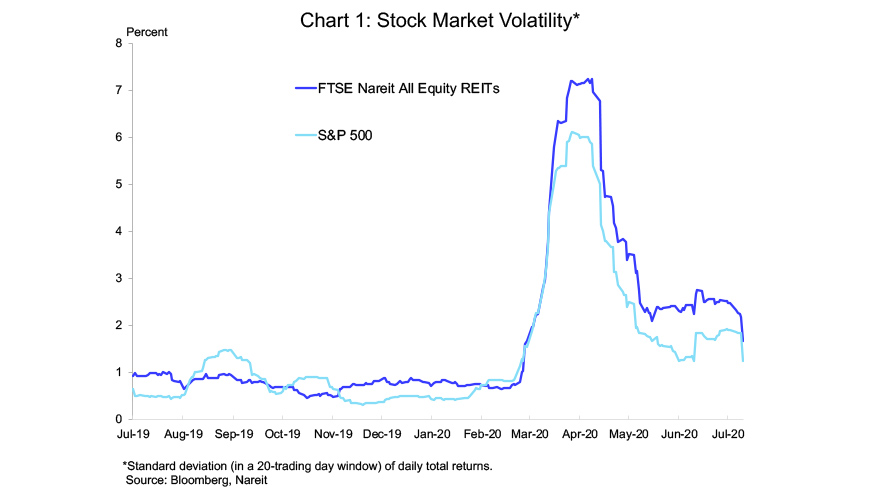 For both REITs and the S&P 500, however, volatility remains above the levels prevailing prior to the pandemic. This reflects the significant amount of uncertainty about the path of the pandemic, the pace of economic reopening, and the possibilities of developing a vaccine.
Get Nareit Market Commentary blog posts delivered straight to your inbox.
Subscribe