REIT share prices fell last week, with the FTSE Nareit All Equity REITs index yielding a total return of -2.7%. Last week's decline breaks a string of gains the to prior weeks, but REITs are still up 2.1% month-to-date.
There were declines nearly across the board, although self storage REITs eked out a positive 0.1% total return. Lodging/resorts, office, retail, and residential recorded the largest declines, of 6.5%, 4.7%, 4.7%, and 4.6%, respectively.
Total returns year-to-date are -10.4%. There is considerable variation across the sectors, however, with four sectors—self storage, industrial, infrastructure, and data centers— with double-digit gains, with total returns ranging from 11.9% to 35.3% so far this year.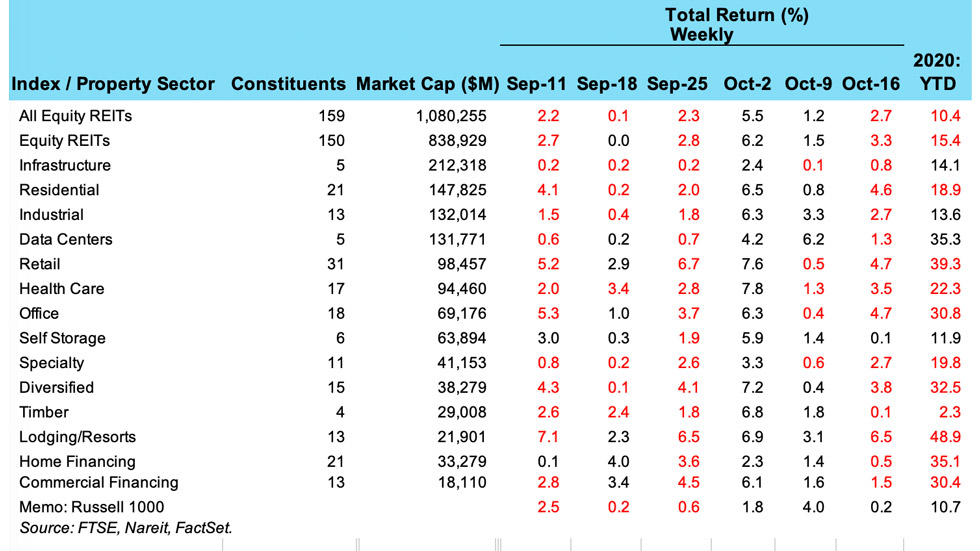 Get Nareit Market Commentary blog posts delivered straight to your inbox.
Subscribe