REITs have relied increasingly on a low-cost, flexible way of raising equity capital as they have expanded their issuance through At-the-market (ATM) programs. Total issuance through ATMs jumped to a near-record high of $2.5 billion in the second quarter. Office and Industrial REITs accounted for almost half of total issuance, but REITs from nearly every property sector made use of an ATM program during the quarter.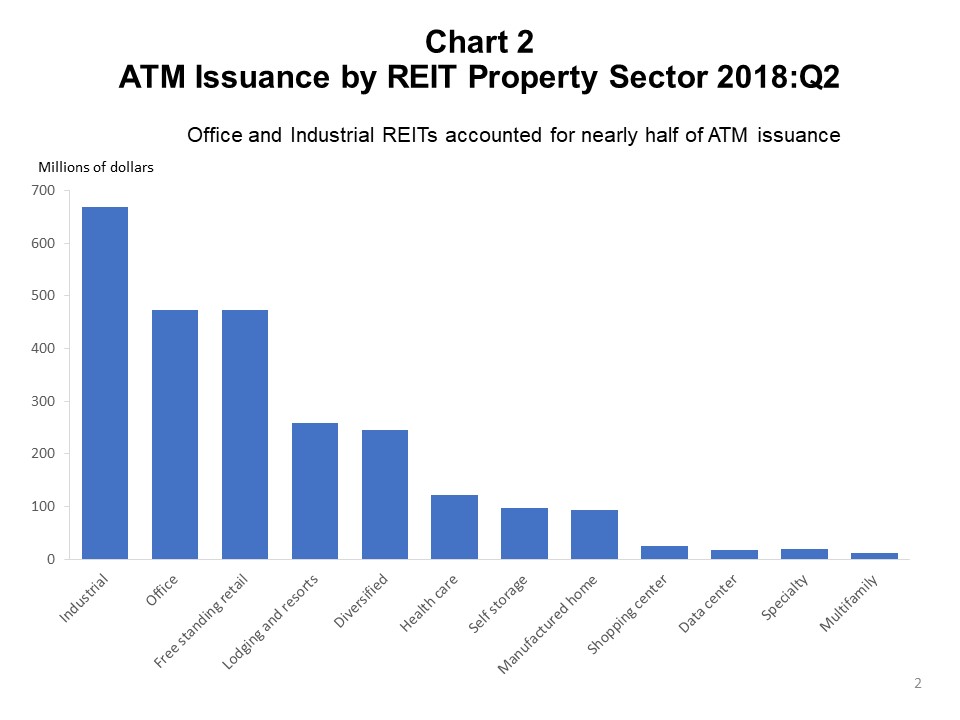 There are many benefits to raising capital through an ATM program. REITs can issue shares in incremental amounts at current market prices, avoiding the time and expense of road shows and other marketing efforts required for underwritten secondary offerings. REITs have raised $45 billion through ATM programs since 2010.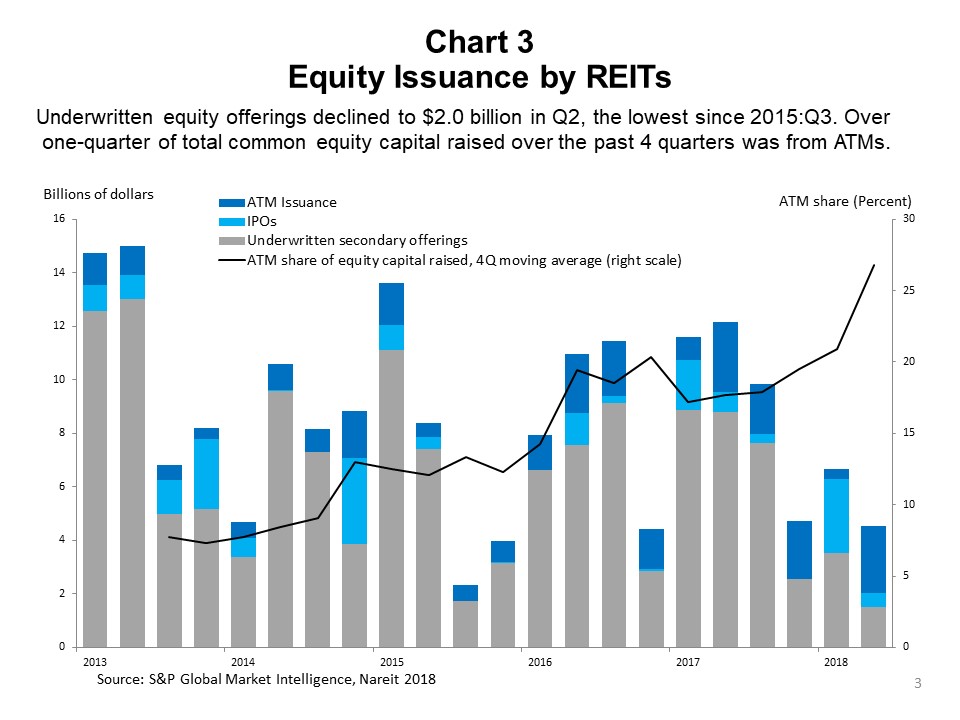 ATM programs continue to gain momentum. 32 REITs announced new ATM programs in the first nine months of this year, with a total issuance capacity of $11.5 billion. The recent increases in ATM issuance have come even as underwritten offerings of common equity have declined. Over the past four quarters, 27 percent of all equity capital that REITs raised was through an ATM program.
Get Nareit Market Commentary blog posts delivered straight to your inbox.
Subscribe