REITs rallied last week, with the FTSE-Nareit All Equity REITs index posting a total return of 5.5%, trimming the year-to-date decline in total returns to the single digits.
Health care REITs led among the property sectors with a 7.8% total return, followed by Retail (7.6%), Diversified (7.2%), and Lodging/resorts (6.9%). In fact, the lowest-performing REIT sector for the week, Infrastructure, had a total return of 2.4% that exceeded returns on the Russell 1000 (1.8%) and the S&P 500 (1.5%).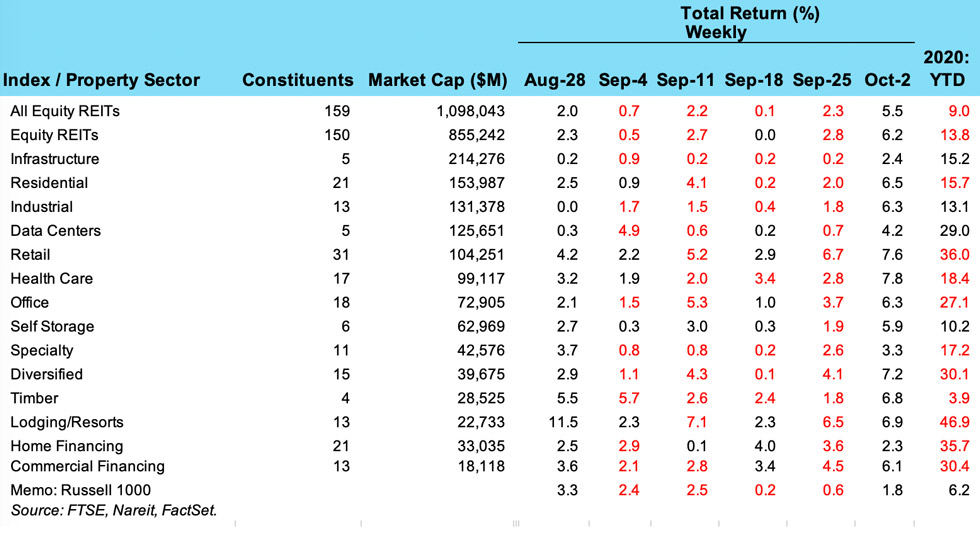 Get Nareit Market Commentary blog posts delivered straight to your inbox.
Subscribe