The apartment market has been riding a wave of robust demand and rapidly rising rents for the past several years, pushing multifamily into the leading ranks of commercial real estate. Recently, however, there have been some signs of softening. Rent growth decelerated from its 2015 peak of nearly 6 percent, to a still-respectable 3.3 percent annual increase in the third quarter. Most analysts have pointed to a swell of new construction, which has steadily ramped up from its post-crisis lows and has been running slightly ahead of new demand.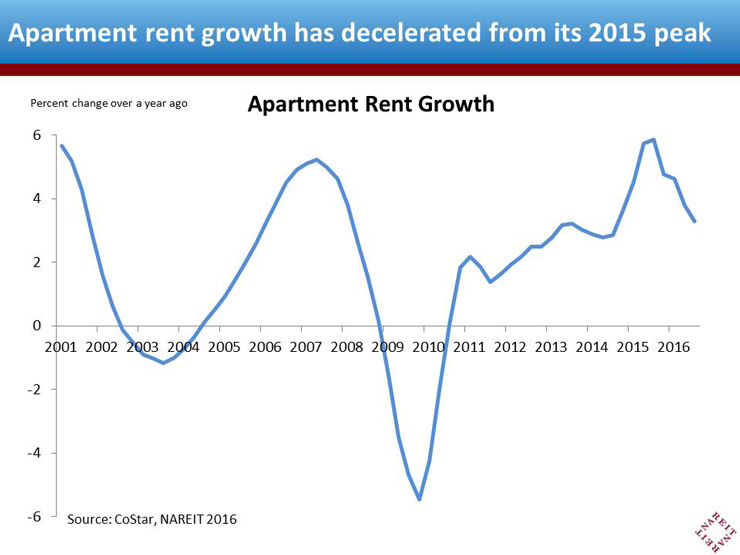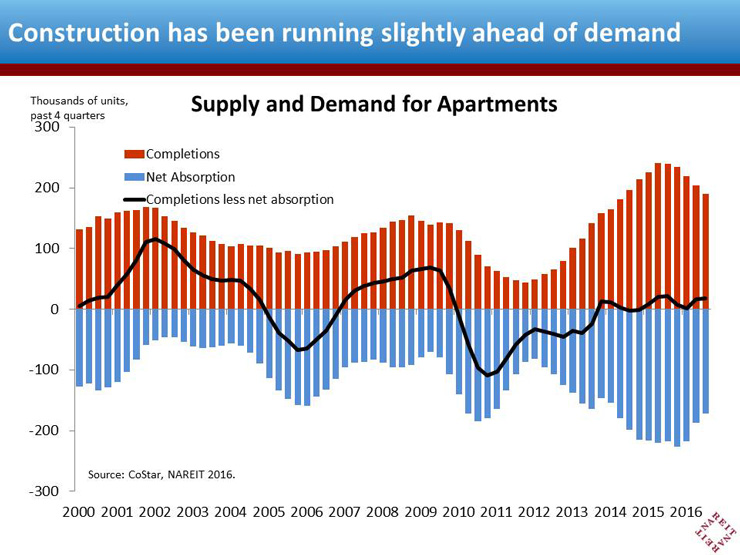 But more recently there are indications that, after a decade of "Renter Nation", home ownership is beginning to recover. The number of owner-occupied households rose over the past four quarters by more than a half million, the largest increase since before the financial crisis.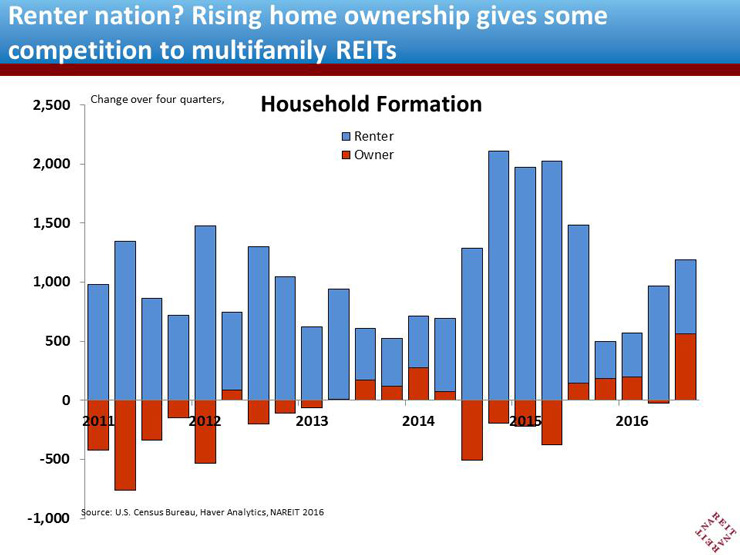 A return to rising home ownership bodes well for the economy as a whole. The decision to buy a home signals confidence on the part of hundreds of thousands of households that their financial position has become more secure. Home ownership also drives other spending on appliances and furniture, which helps bolster consumer spending and manufacturing production. It does, however, give some competition to apartment markets as tenants move out to own.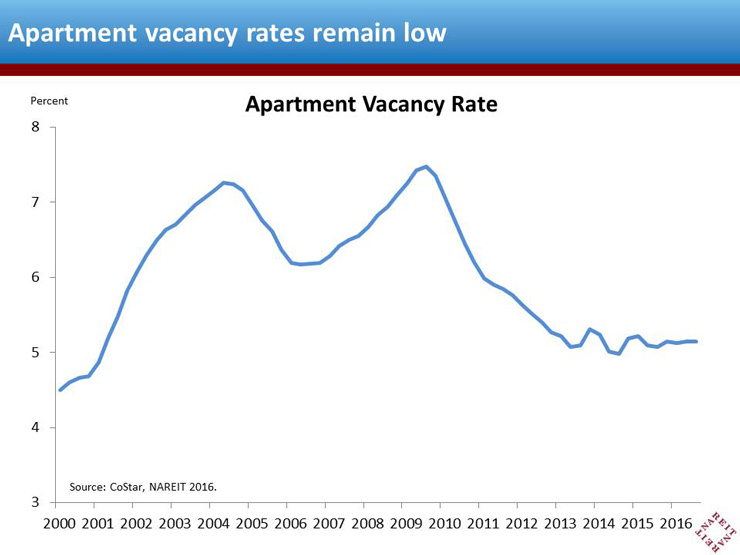 How big are the risks to the multifamily sector from a rebound in home ownership? Probably pretty small, for now. For one thing, construction of new homes remains constrained and shows little sign of returning to the peak levels of 2005-2006. In addition, the Millennials who are living at home, and people of any age who are doubled-up in an apartment or household with other adults, represent a pent-up demand for housing equal to several years' worth of new construction. As a result, there's a fresh supply of new tenants ready to move in as units open up, keeping vacancy rates at historically low levels (Note: all charts report data for the entire apartment market, not just those owned by REITs).
Get Nareit Market Commentary blog posts delivered straight to your inbox.
Subscribe