Rising job openings show job market momentum still supporting the real estate recovery
A healthy job market has been the key to economic recovery, and especially the recovery in commercial real estate markets.  The link between hiring and the demand for office space is particularly obvious, and the impact that rising employment and wages have on consumer spending, retail sales and demand for retail properties is also clear.  Recently we have seen that the strong job market has helped fortify the multifamily market in the face of increasing supply, as the Millenials that are finding new jobs are fueling rapid growth in demand for apartment rentals.
There has still been the nagging question, though, of just how durable the job market recovery will be, following the spate of setbacks the economy has suffered over the past few years.  Recent data on job openings provide a bit more confidence that the job market has finally turned the corner.  Job openings rose 12 percent (NOT annualized) in the three months ending in June, to the highest level since early 2001 (first chart).  The increase in job openings indicates businesses are more confident about hiring new workers.  Stronger business demand for workers makes it easier for the unemployed to find a suitable position, and there are now just two unemployed workers per job opening, in line with pre-crisis levels, from a high of nearly seven unemployed workers per opening in 2009 (second chart).
These recent figures on the health of the labor market reinforce our view that commercial real estate markets will continue to improve as the economy builds momentum in the second half of this year.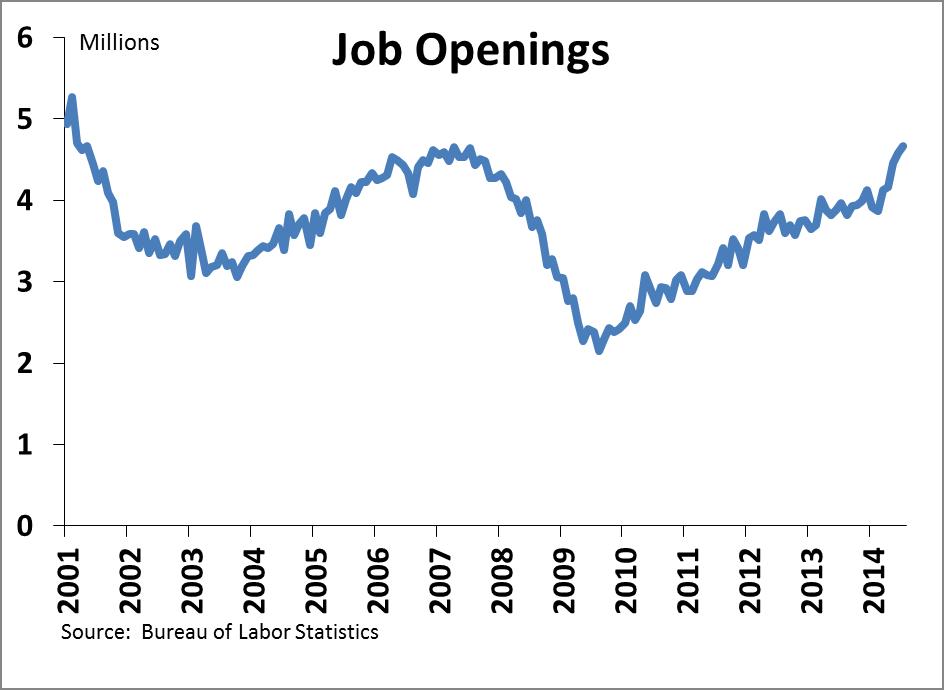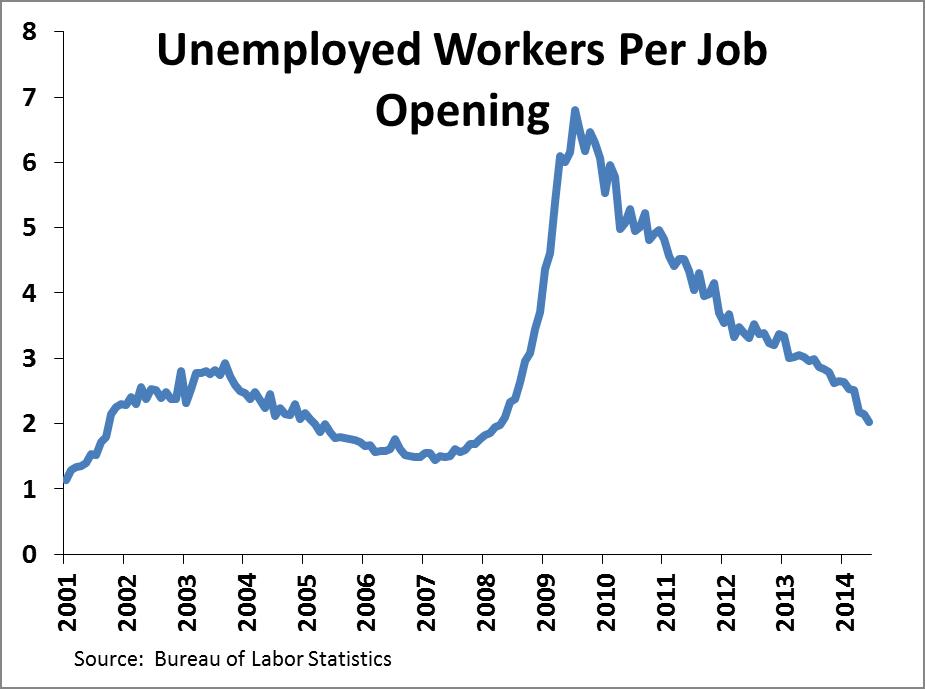 Get Nareit Market Commentary blog posts delivered straight to your inbox.
Subscribe