The demand for rental housing shows no signs of letting up. Data through mid-year show that the rental market continues to tighten despite increasing new supply, as the national rental vacancy rate fell to 6.8%, the first time it has been below 7% since 1985.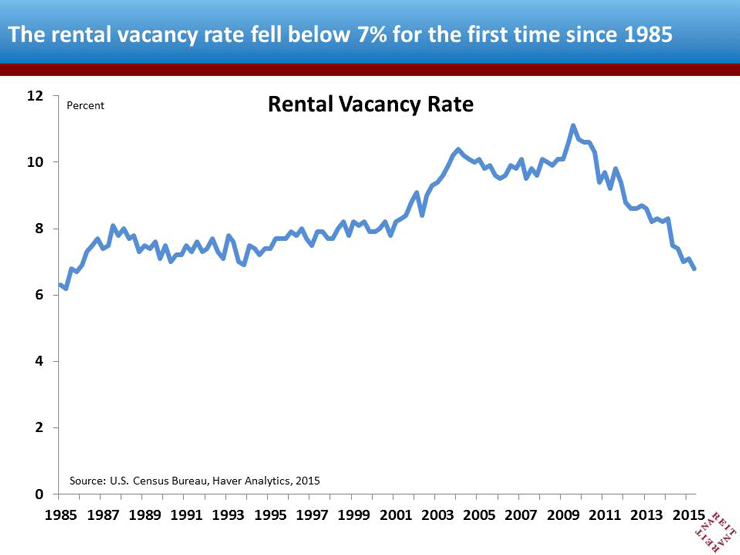 If someone learned just two things about economics, they are probably "supply" and "demand". In this case, that's about all you need to know. With new supply rising, but still modest by historical standards, and demand surging forward, rent growth has accelerated over the past two years, to the fastest pace since 2008.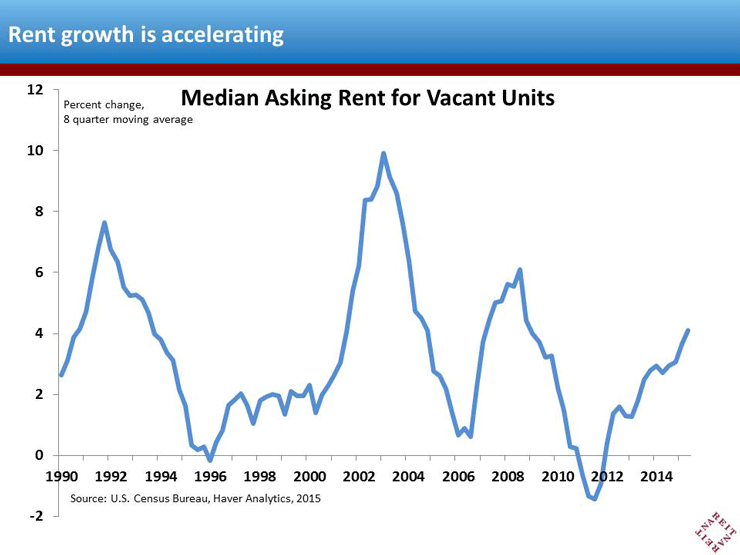 Demand for multifamily rental housing is rising across all age groups, but especially among Millennials. Since 2007, the homeownership rate among households age 35 to 44 has fallen more than 9 percentage points, and homeownership among households under age 35 has dropped more than 6 percentage points. Older households, in contrast, have experienced much smaller declines in homeownership.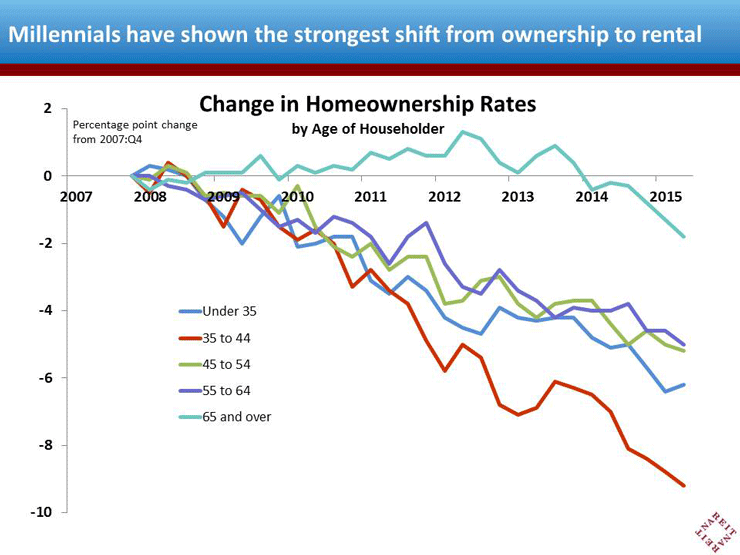 All the forces driving these improvements in the multifamily market remain in place. Job growth continues at a healthy pace, and the macro economy appears back on track as well, following a number of one-off events that hobbled growth last winter. There is still a large pent-up demand for rental housing, and growth of employment and incomes will help translate this pent-up demand into actual lease signings. This will keep vacancy rates low and rent growth high for the foreseeable future. 
Get Nareit Market Commentary blog posts delivered straight to your inbox.
Subscribe