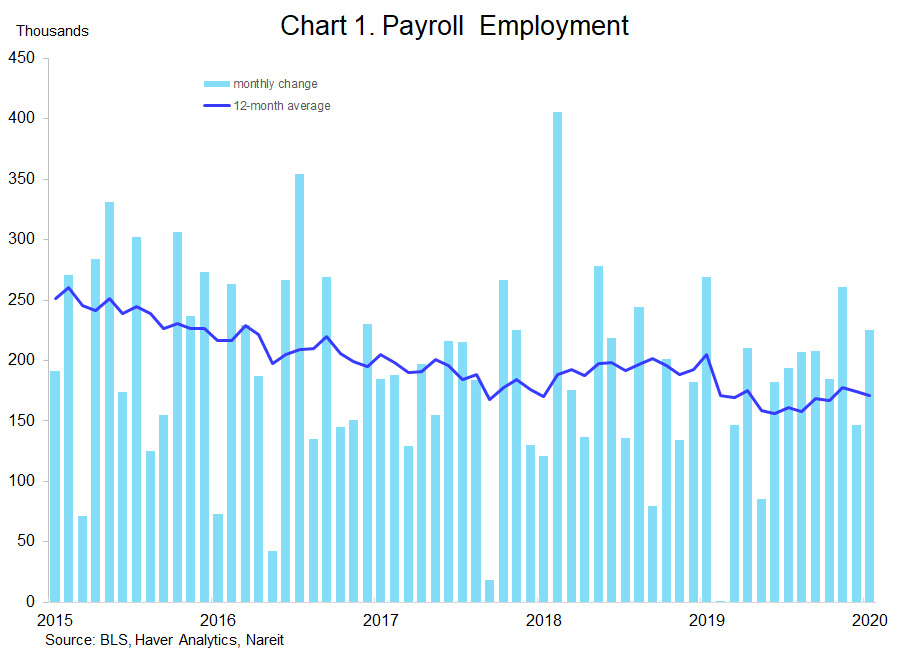 The job market started 2020 on a strong note, with a solid 225,000 increase in nonfarm payroll employment in January, the second-largest gain over the past year. Construction jobs rose 44,000, the biggest jump since one year ago, as favorable weather conditions allowed work to proceed through the winter.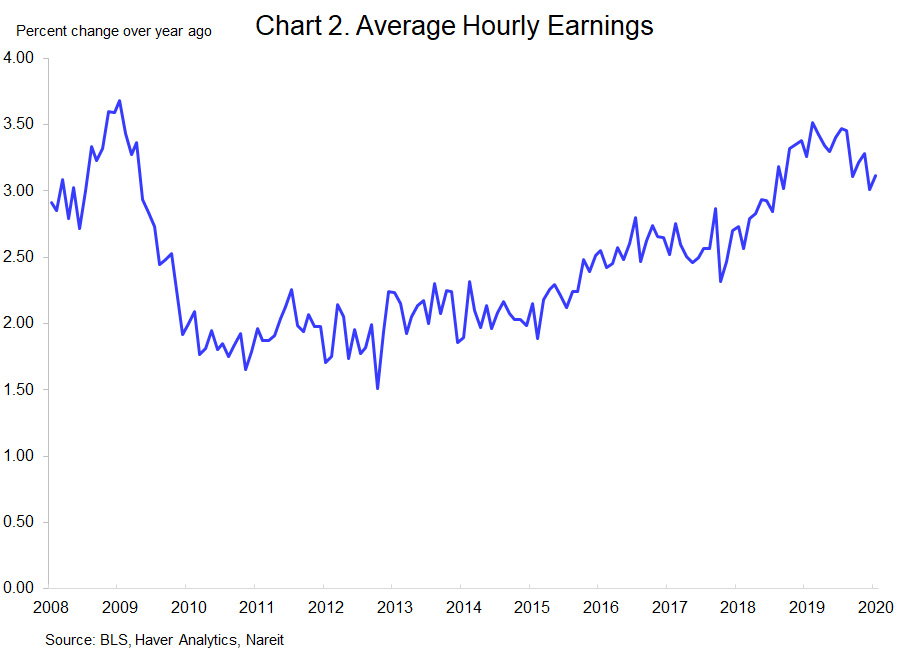 There are signs of slowing, however, as the average employment change over the past 12 months decelerated to 171,000, from a pace well above 200,000 from 2014 through 2016. Average hourly earnings confirm that the job market has cooled, with wage growth running about a half-percentage point slower than it was a year ago.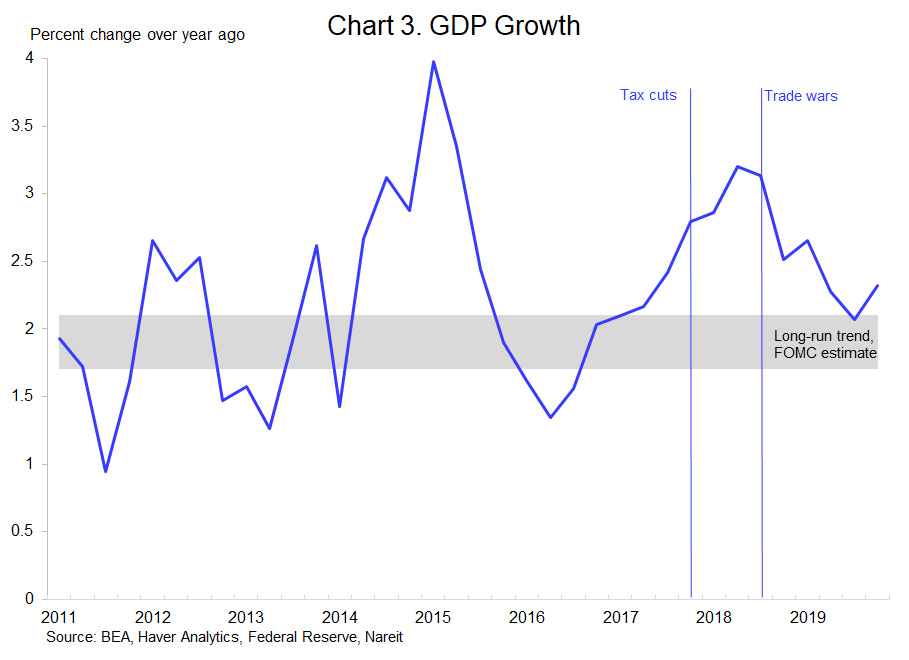 Far from being warning signs of a cyclical downturn, however, the job market reflects the overall economy easing back towards trend after having received a boost from the tax cuts in 2017. In fact, GDP growth over one year ago remains slightly above the Federal Reserve's estimate of long-term trend growth.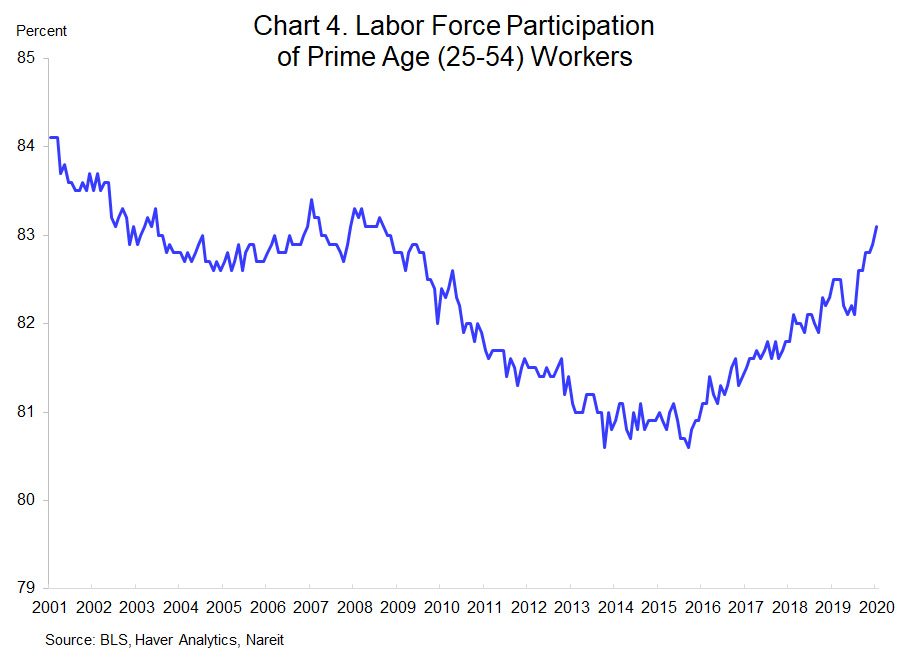 Should we worry that the economy will slow further because the low unemployment rate implies that firms are running out of workers to hire? No. Improving labor market conditions are drawing people who had left the labor force back into the job market. The labor force participation rate of prime-age (25-54 years old) workers rose further in January, to 83.1%, and has finally recovered to be where it was prior to the Great Recession in 2008-2009. There is still room for more increases, however, as labor force participation remains more than one full percentage point below where it stood in 2001. This represents an additional 1.6 million potential workers.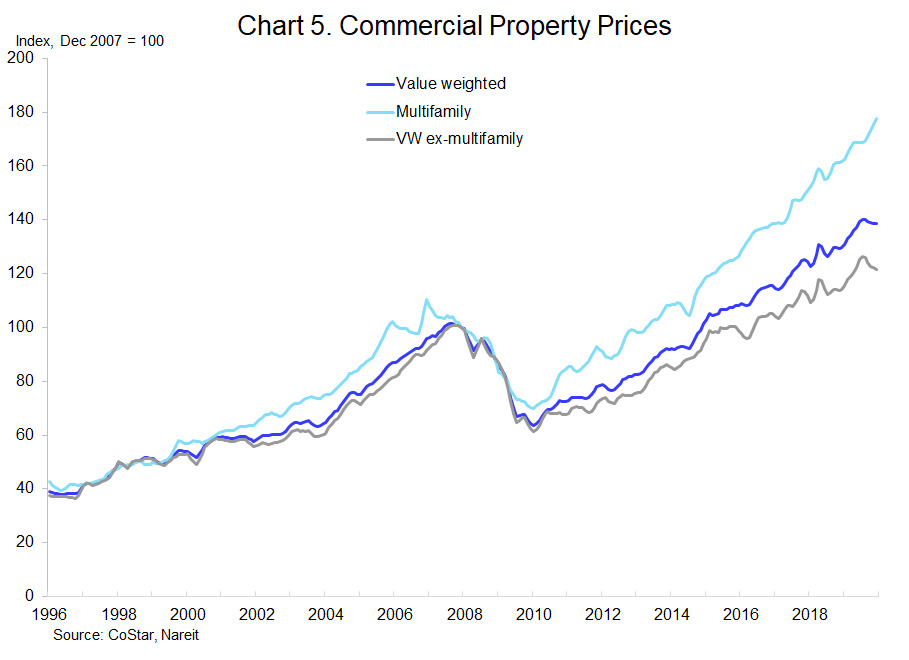 These are favorable conditions for commercial real estate markets. Even modest increases in GDP and the job growth that goes with it can make important contributions to demand for real estate, as businesses need more office space for workers, industrial space to produce, store and ship goods, and as household incomes support consumer spending and demand for apartments, homes and travel.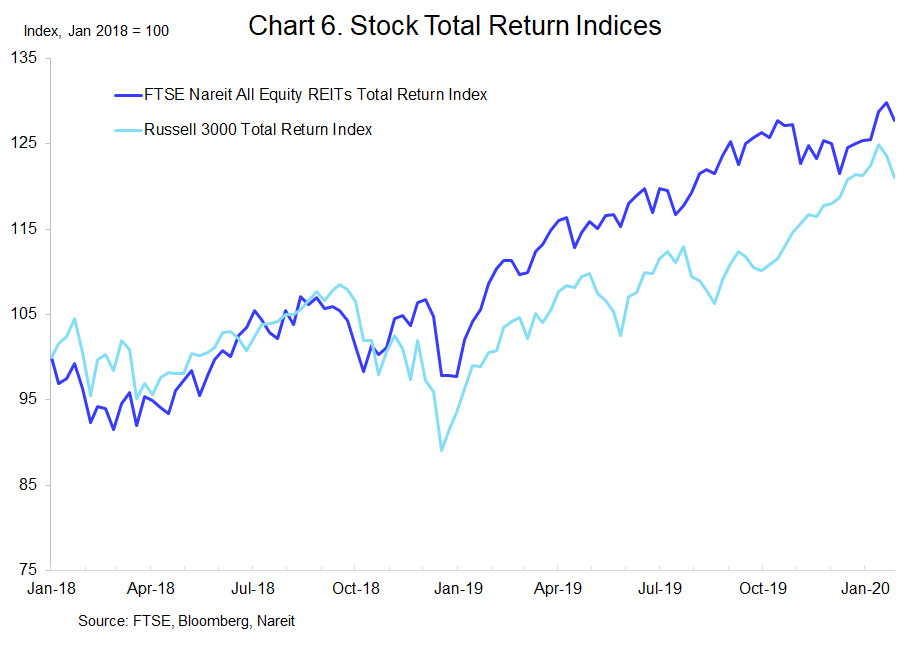 REITs have performed well in this economic environment. The FTSE-Nareit All Equity REITs has delivered a total return of 25.0% since the end of 2017, slightly outpacing the 24.0% on the Russell 3000. The strong start to job growth in 2020 may help extend this streak.
Get Nareit Market Commentary blog posts delivered straight to your inbox.
Subscribe