Economic momentum continued into the third quarter causing commercial real estate markets to tighten. GDP growth slowed slightly in the third quarter to a 3.5 percent annual rate, but still high overall. The job market remains vigorous, with employment rising 250,000 in October. Average hourly earnings accelerated as well, to a 3.1 percent increase over the past 12 months, the highest since 2009.
Robust growth in the economy continues to benefit all types of commercial real estate. Below we discuss fundamentals of the major property sectors as of the end of September (this market commentary draws from Nareit's Commercial Property Update, a quarterly analysis of real estate markets and economic fundamentals):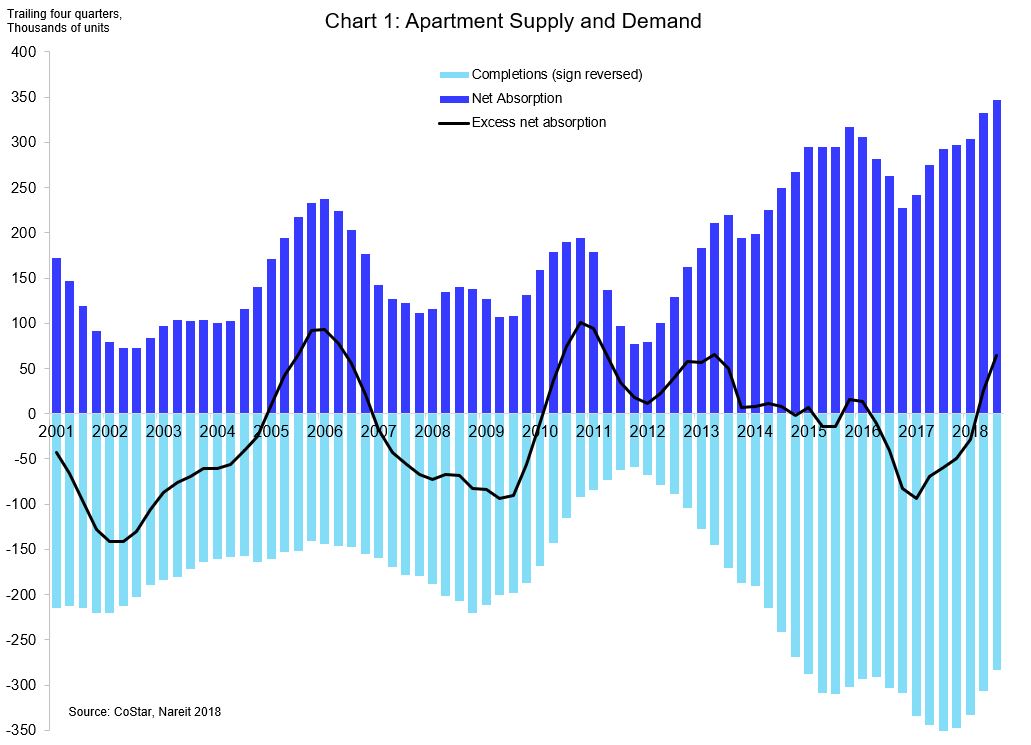 Apartment markets continued to tighten in the third quarter of 2018, easing worries of over supply. Demand continued to outpace completions, causing vacancy rates to decrease for the third consecutive quarter, to 5.8 percent. Rent growth accelerated in the third quarter to 3.2 percent over the prior four quarters, compared to 2.6 percent growth a year ago. The return of higher rent increases suggests that there is substantial demand for apartment housing, even as the homeownership rate rises.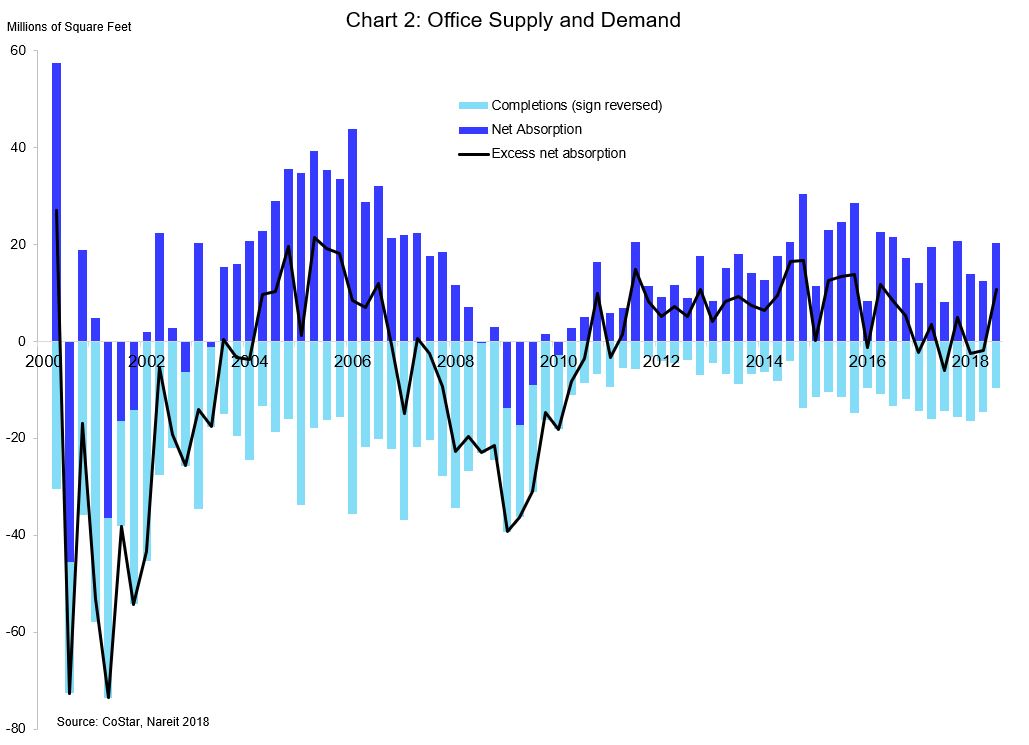 Office markets firmed in Q3 with demand trending up in comparison to prior quarters. Supply also lagged, helping vacancy rates edge downward to 10.0 percent, the low for this expansion. While demand rebounded compared to previous months, it remains below this cycle's peak in 2015 and significantly below peak demand of the prior cycle. Rent growth remained steady at 2.2 percent growth over the prior year.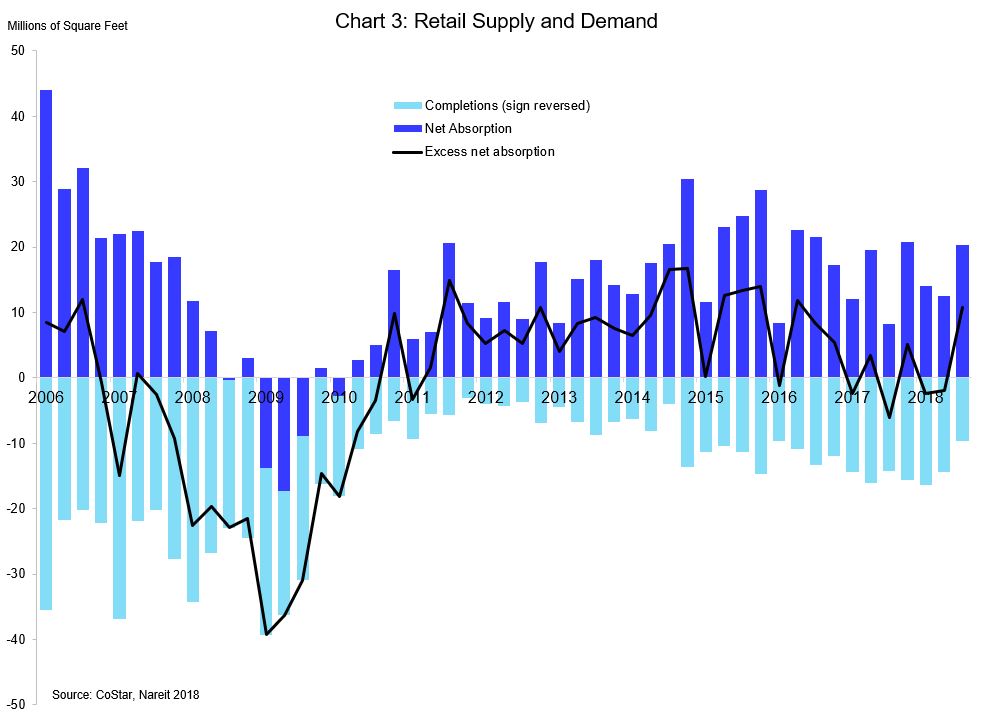 Retail markets enjoyed an uptick in demand, despite headline store closures. New supply slowed, resulting in excess demand for retail space, and vacancy rates fell five basis points to 4.5 percent. Rent growth continued to decelerate, despite greater interest in retail space, growing 1.6 percent over the prior year. Sears is the latest casualty for store bankruptcies. Landlords, however, remain optimistic about the long-term outlook as they'll be able to redevelop the space and reset rents paid.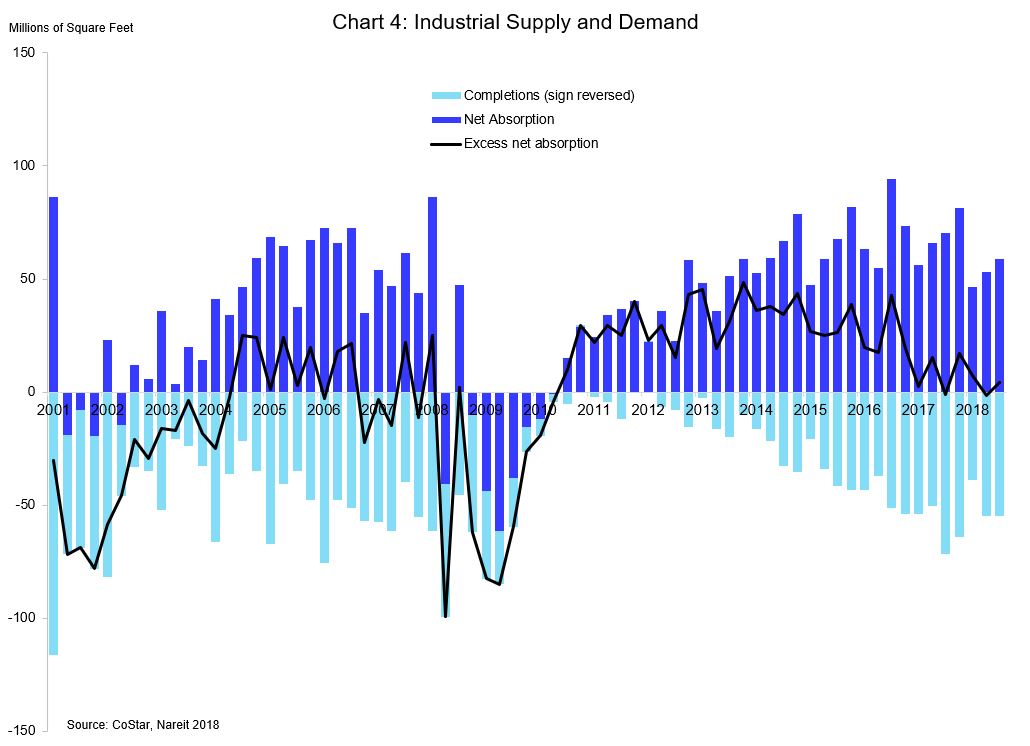 Industrial property markets show no sign of slowing. Net new leases absorbed 58.8 million square feet of new space, matching the amount of new supply. Vacancy rates held steady, standing at 4.8 percent. Rent growth decelerated slightly, but remains elevated at almost six percent over the past four quarters. Growth in e-commerce continues to bode well for the long-term outlook of the industrial sector.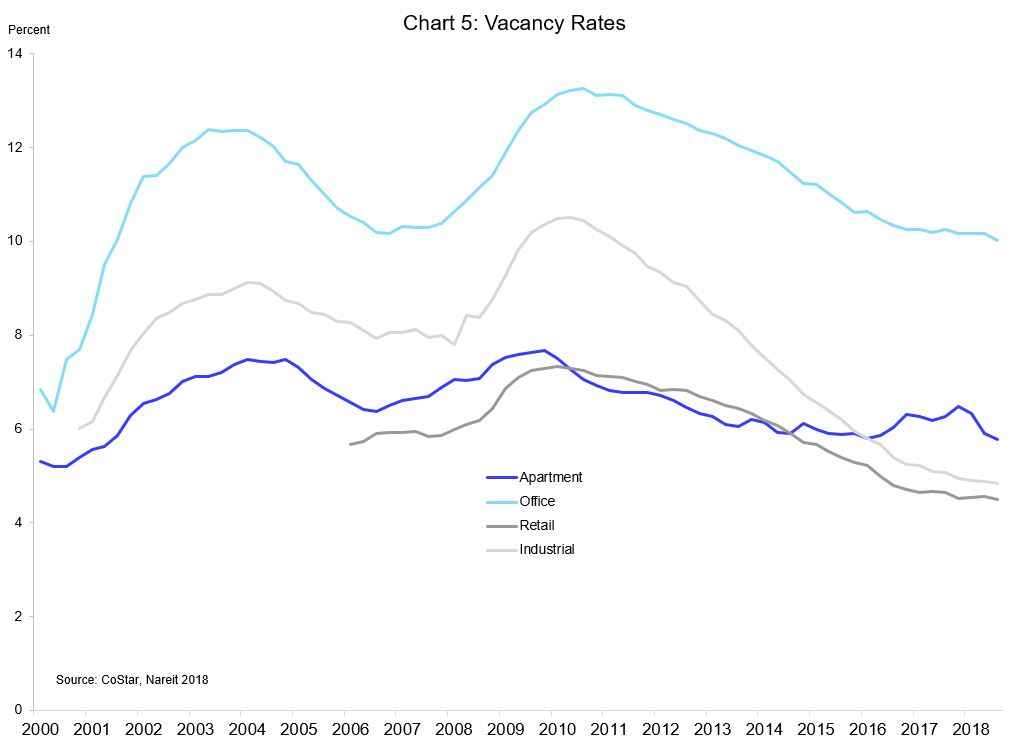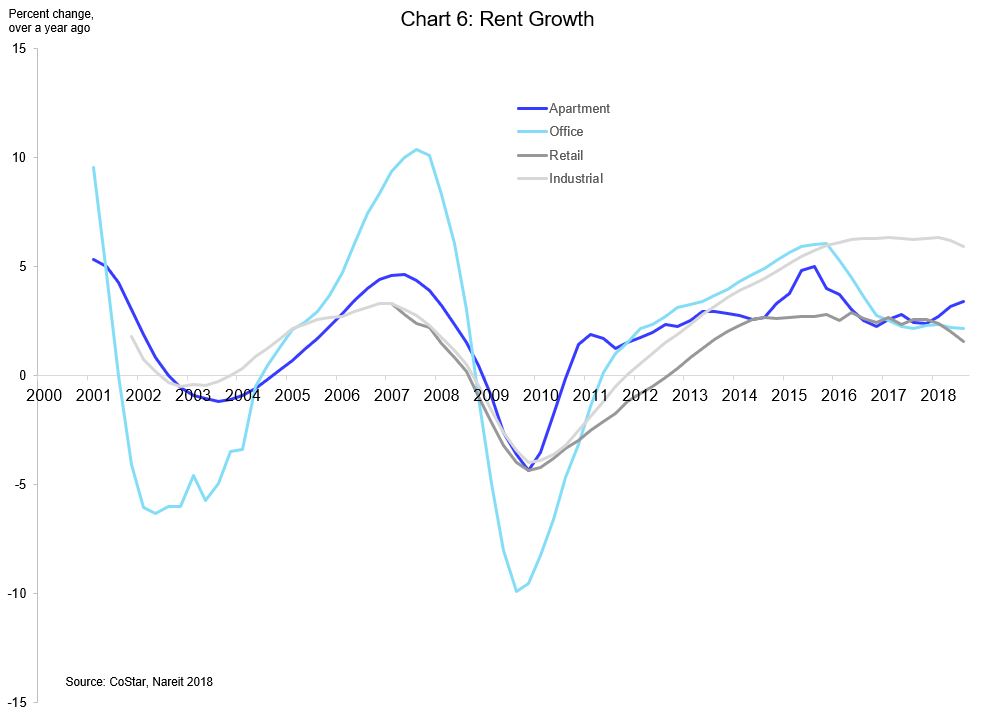 Get Nareit Market Commentary blog posts delivered straight to your inbox.
Subscribe