Apartment markets led commercial real estate in the third quarter, with solid demand that outpaced an elevated level of construction. Vacancy rates declined to 5.8%, the lowest since 2014, and rent growth accelerated a bit.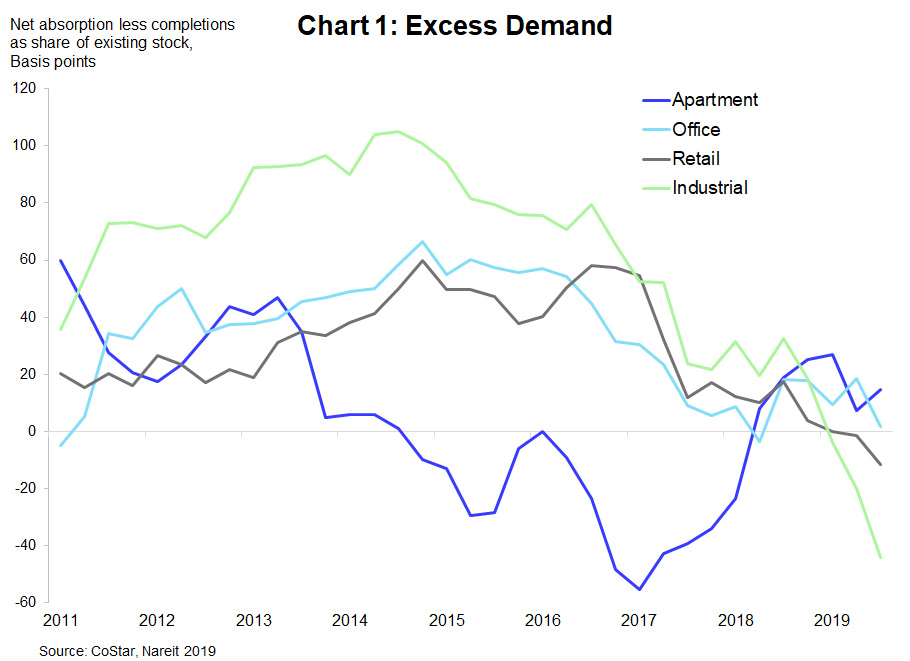 Other sectors were mixed, however. There was little or no excess demand (net absorption minus completions, as a percent of existing stock) in the office and retail property sectors. Leasing and construction activity were slow and vacancy rates were flat, while rent growth decelerated.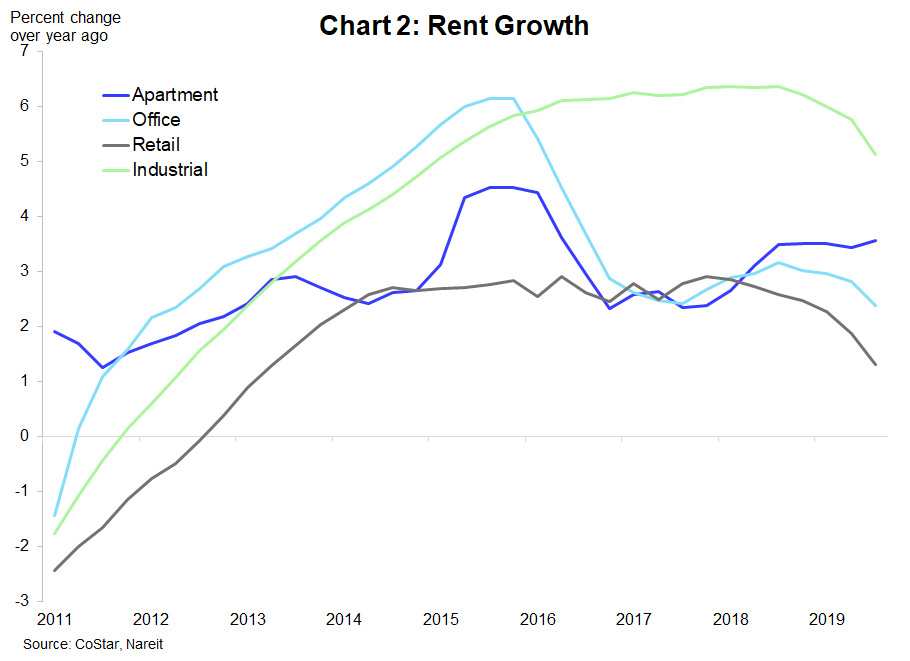 E-commerce continues to grow rapidly, and the need for logistics facilities to ship goods bought online is expected to fuel the industrial property sector well into the future. Nevertheless, demand for industrial properties fell short of new supply, and excess demand was negative in the sector for the third straight quarter. Vacancy rates ticked up a bit and rent growth cooled from its pace in 2016-2018, but at 5.1% over the past four quarters, rent growth is still impressive.
The economic fundamentals for CRE markets maintained momentum in Q3, with GDP growth on trend and modest job gains. The economy appears resilient heading towards the end of the year and 2020, despite macro worries.
For more details, see the Nareit Commercial Property Update.
Get Nareit Market Commentary blog posts delivered straight to your inbox.
Subscribe