Commercial real estate is a fundamental asset class, and investors are often interested in how large the market is. Nareit completed its third annual round in estimating the size of U.S. commercial real estate, and find that the total dollar value in 2018 was $16.0 trillion, with lower and upper bounds of this estimate of $14.4 to $17.0 trillion. These estimates are based on a bottom-up approach using the best available data for each property sector (primarily using data from CoStar).
Table 1 illustrates the breakdown by sector. Top contributing sectors by total dollar value were Multifamily, Office, Retail, and Health Care. These four sectors represented over half of the total value.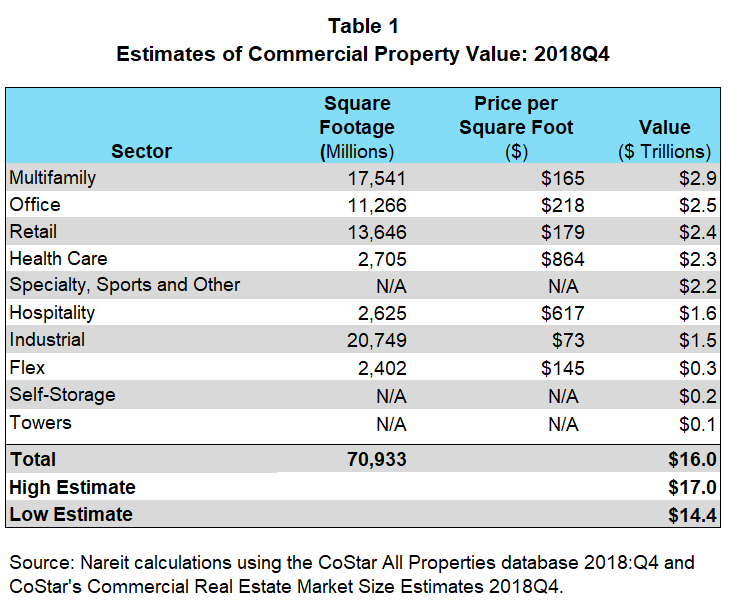 We also broke down the value by location. Approximately one-third of commercial real estate value is located in the "gateway" markets1, half is in the next largest 47 markets and the balance is in other markets.
Understanding how REITs fit into the broader picture is just as important as understanding the overall size of commercial real estate. We estimate that REITs hold 10% of total commercial real estate (see chart 1). The total commercial real estate market, however, includes many properties that are not institutional grade investments due to their age, quality, location or other characteristics. Since REITs primarily own institutional grade properties, we constructed an additional measure to compare REITs to similar investment grade properties. The REIT share of the institutional grade market is roughly twice as large, as REIT holdings account for 20.4%.
These properties are more consistent with the REIT strategy of owning higher quality assets, mostly in gateway markets.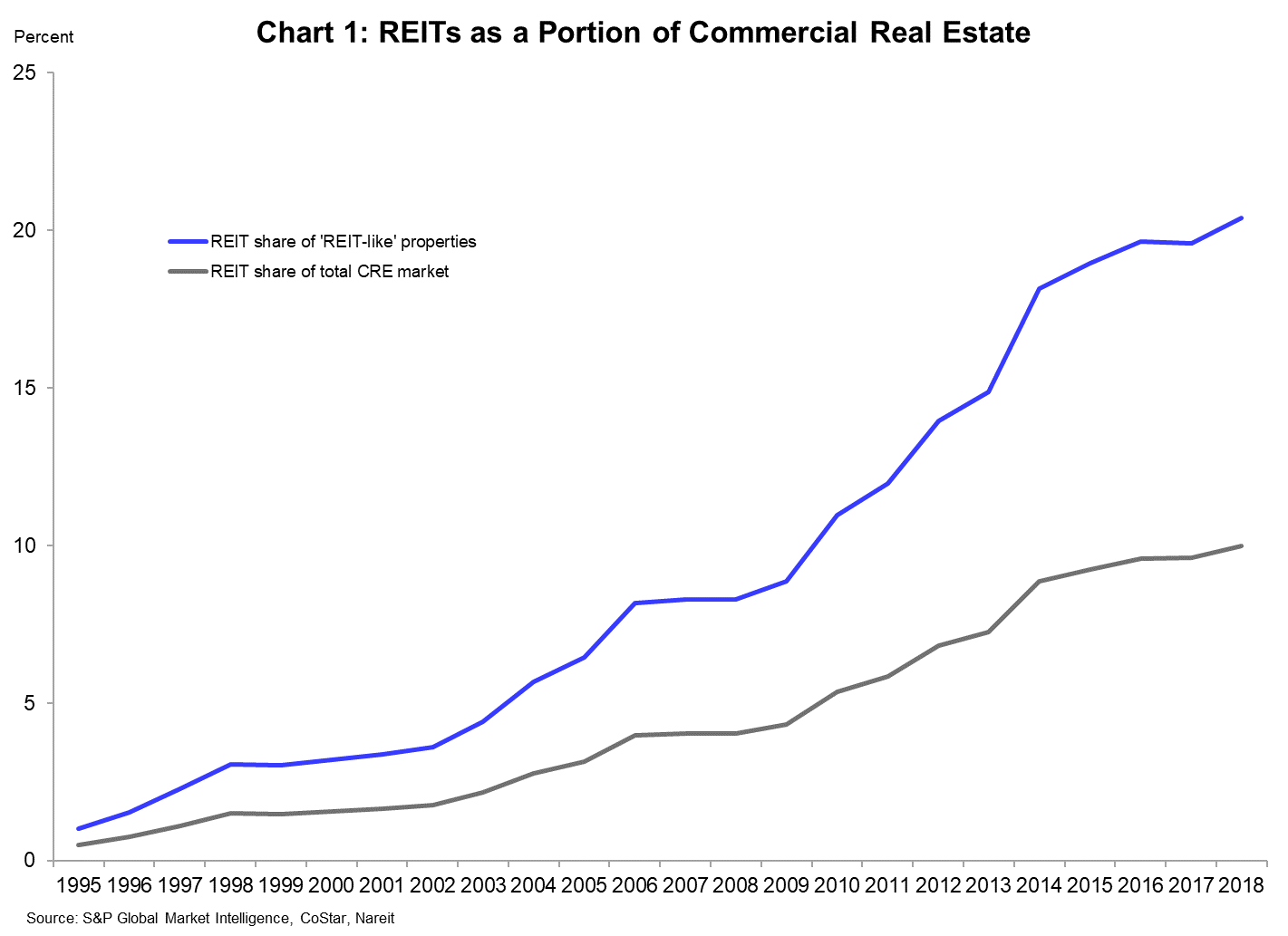 To learn more about our estimate and methodology, please click here to view the report.
[1] Gateway markets include Atlanta, Boston, Chicago, Los Angeles, New York, San Francisco and Washington D.C.
Get Nareit Market Commentary blog posts delivered straight to your inbox.
Subscribe