Hundreds of attendees took part in the the 2015 NAREIT/AREUEA Real Estate Research Conference on June 8 in New York.
"The NAREIT/AREUEA Research Conference provides a great venue for presenting the latest academic research to investors and REIT executives in a way that fosters a two-way dialogue between those who produce the research and those who may benefit from the research. This year's conference featured a number of interesting papers and panel discussions that helped academic researchers better understand the stock exchange-listed REIT industry and develop future research that is more informed by the experience of REIT investors and executives," said Michael Grupe, NAREIT's executive vice president for research and investor outreach.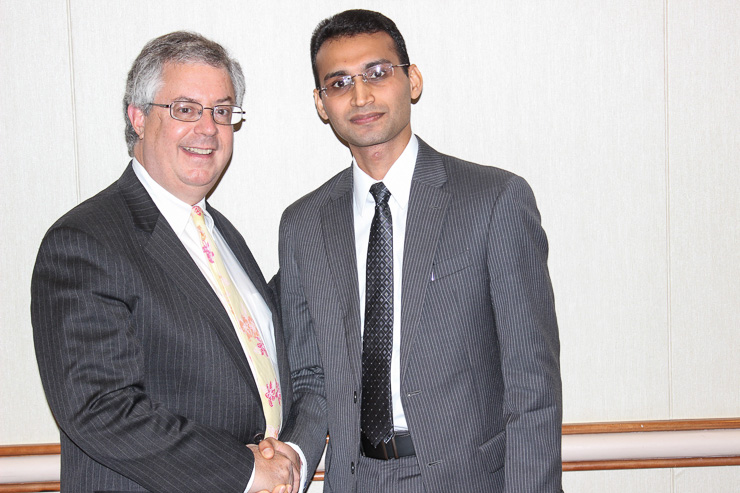 Pawan Jain (right), assistant professor of finance in the Department of Finance and Law at Central Michigan University, received the Distinguished Research Prize. Jain's findings in his paper J-REIT Market Quality: Impact of High Frequency Trading and the Financial Crisis have "clear implications for other REIT markets, including in the U.S.," according to Brad Case (left), NAREIT's senior vice president for research and industry information.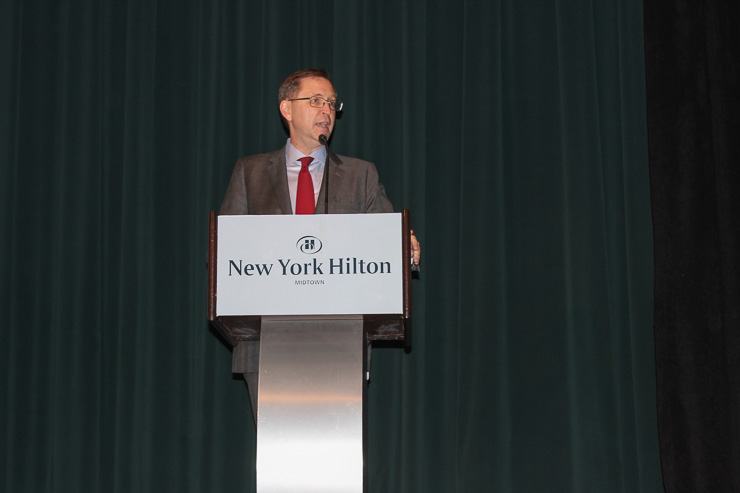 R. Glenn Hubbard, former chairman of the Council of Economic Advisors under President George W. Bush and current dean and of the Columbia Business School, spoke at the lunch session.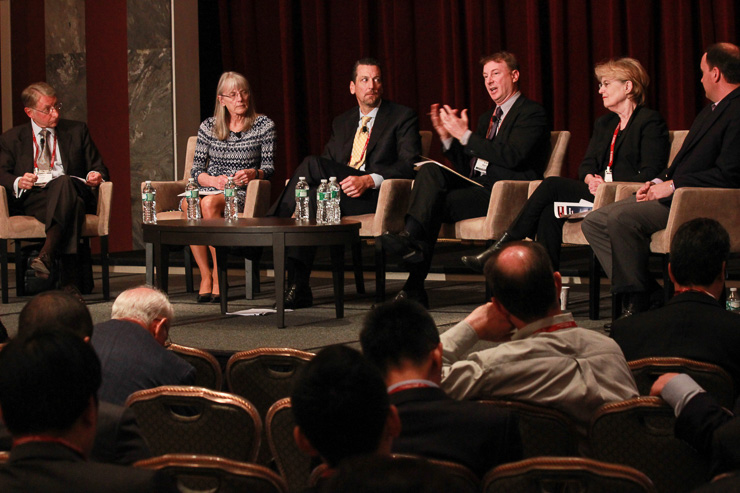 Michael Grupe (left), NAREIT's executive vice president for research and investor outreach, moderated a panel discussion on REIT capital structures and the implications for investors. The panel included (from left to right): Lauralee Martin, president and CEO of HCP, Inc. (NYSE: HCP); Thomas Bohjalian, senior vice president and portfolio manager with Cohen & Steers Capital Management; Lawrence Raiman, CEO of LDR Capital Management; Susan Wachter, professor at the University of Pennsylvania's Wharton School; and Walter Boudry, professor at Cornell University.
(Contact: Brad Case at bcase@nareit.com)
Get Nareit Developments blog posts delivered straight to your inbox.
Subscribe