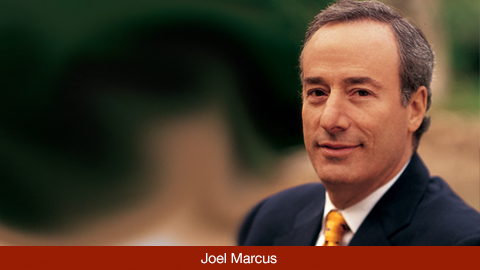 Joel Marcus, chairman, CEO and founder Alexandria Real Estate Equities, Inc. (NYSE: ARE), was honored with the NY/NJ CEO Lifetime Achievement Award in recognition of his leadership in the life science community.
Marcus received the award on Nov. 11 during the NY/NJ CEO Conference, hosted by Boston Biotech Conferences.  He was nominated and elected by conference participants.
The award recognizes the recipient's "contributions toward advancing the life science industry and breakthrough products that address unmet medical needs, as well as helping to create an environment that fosters the growth of the industry in the New York metropolitan area," according to Alexandria.
"We are at an unprecedented time in life science innovation, and we look forward to continuing our commitment to this mission-critical industry, which strives to transform medicine to improve patient lives everywhere," Marcus said.
(Contact: Bonnie Gottlieb @ bgottlieb@nareit.com)
Get Nareit Developments blog posts delivered straight to your inbox.
Subscribe