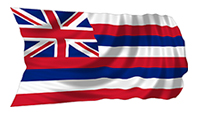 NAREIT submitted testimony in April 2015 to the Hawaii House of Representatives' Committees on Consumer Protection and Commerce and Judiciary in conjunction with a joint hearing on a proposal related to the dividends paid deduction (DPD).

The bill that was the subject of the hearing (S.B. 118, S.D. 1) originally proposed to eliminate the DPD for all real estate investment trusts in the state. It was changed to provide for a study on the impact of REITs operating in Hawaii.

Emphasizing that REITs have invested approximately $6 billion in real estate in Hawaii, NAREIT said it believes the study will demonstrate why the DPD shouldn't be eliminated.

The committees approved the bill with an additional amendment. To advance further, the amended bill must be heard by the Hawaii House of Representatives' Committee on Finance; this committee has not yet scheduled a hearing.

CLICK HERE to read NAREIT's testimony. CLICK HERE to read all testimony submitted with respect to S.B. 118, S.D. 1.

(Contact: Dara Bernstein at dbernstein@nareit.com)
Get Nareit Developments blog posts delivered straight to your inbox.
Subscribe