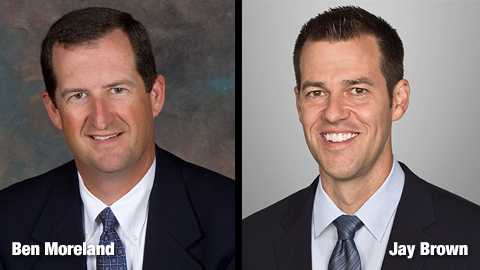 NAREIT Corporate Member Crown Castle International Corp. (NYSE: CCI) announced Jan. 27 that president and CEO Ben Moreland will step down on June 1. He will be replaced by Jay Brown, who is currently Crown Castle's CFO.
"Crown Castle is well-positioned for the tremendous opportunities that lie ahead in the U.S. as the wireless carriers continue to enhance their networks for consumers," Brown said.
Moreland, who has held his current position since July 2008, will remain at Crown Castle as executive vice-chairman.  He joined Crown Castle in 1999 after 15 years with Chase Manhattan Bank.
(Contact: Sarah Borchersen-Keto at sborchersen-keto@nareit.com)
Get Nareit Developments blog posts delivered straight to your inbox.
Subscribe