Daniel Goodwin, chairman of Inland Real Estate Group of Companies, was honored at a Public Non-Listed REIT (PNLR) Council meeting in Washington, D.C., on October 16. Goodwin served as the founding chair of the council's executive committee from the council's creation in 2011 through the end of 2018.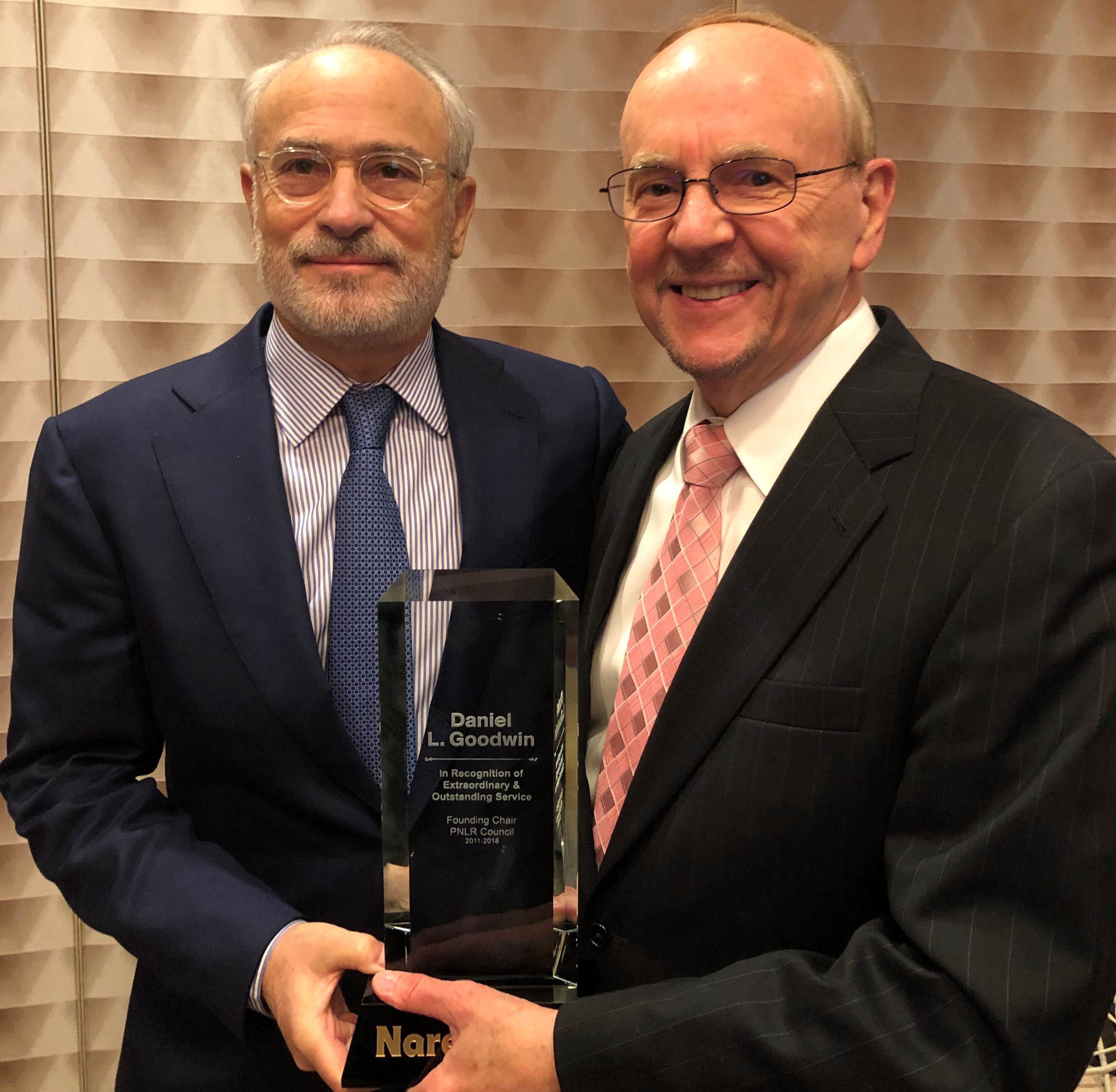 Nareit President and CEO Steve Wechsler praised Goodwin's exemplary service and dedication to the council and presented him with an award that reads, in part, "In recognition of extraordinary and outstanding service." In his remarks, Goodwin reviewed the history of the council.
(Contact: Bonnie Gottlieb at bgottlieb@nareit.com)
Get Nareit Developments blog posts delivered straight to your inbox.
Subscribe