REITworld 2017 continued on Nov. 15 at the Hilton Anatole in Dallas. Some highlights from the day's events at Nareit's Annual Convention.
Lunch General Session: The Global Economic Outlook - Opportunities and Challenges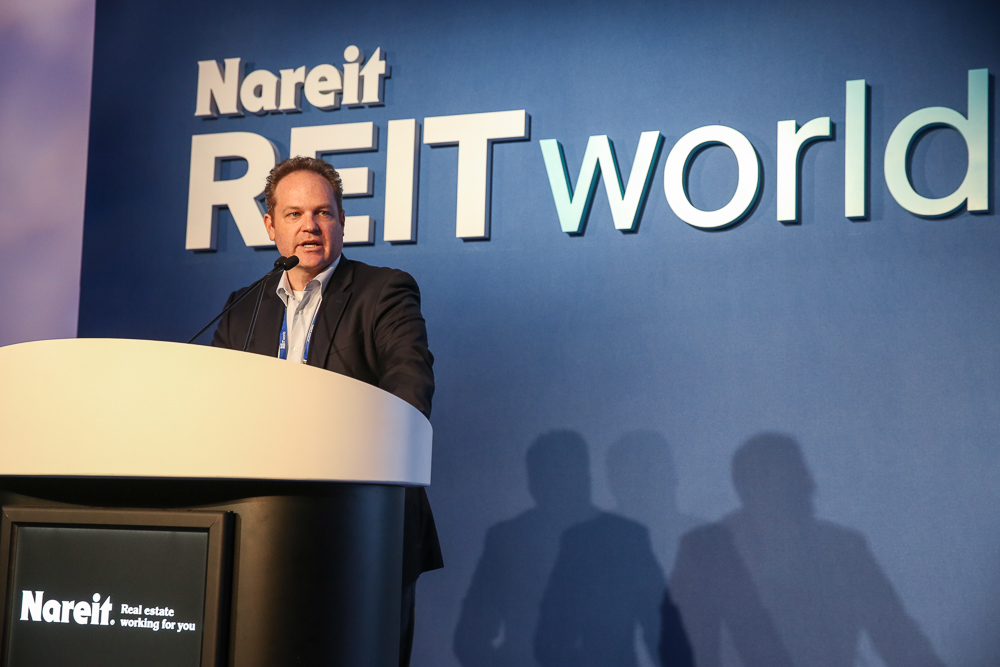 Nareit presented the 2017 Leader in the Light Awards for achievement in sustainability. Among the award winners, Lou Schotsky, first vice president for investments with multifamily REIT Equity Residential (NYSE: EQR), received the Leadership Personified award.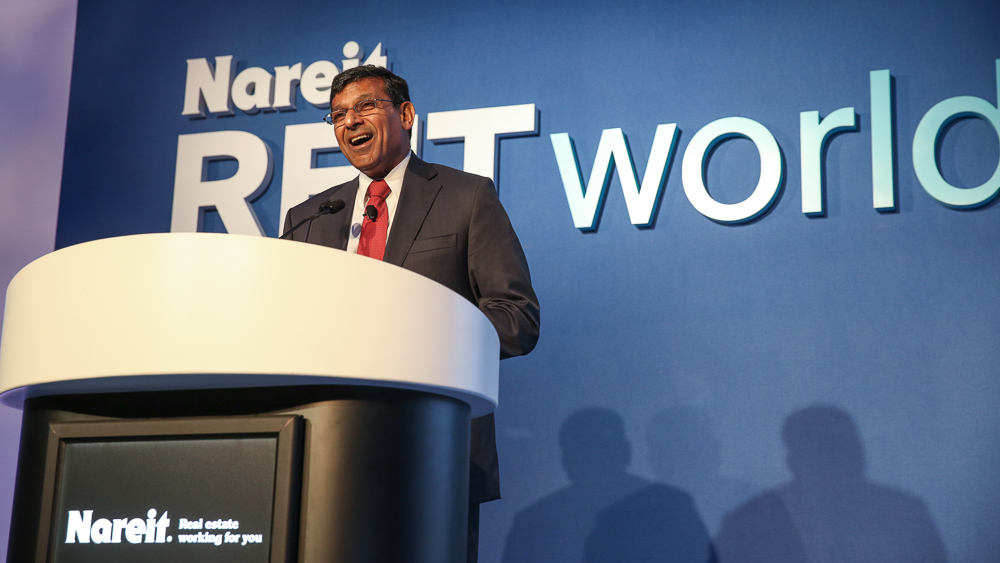 Raghuram Rajan, professor of finance at the University of Chicago Booth School of Business and former governor of the Reserve Bank of India, offered insights on the global economic outlook. Rajan said all global economies are "firing together" for the first time since the financial crisis, and he sees no signs that the current recovery is coming to a close. While he expects monetary conditions to remain accomodative for some time, Rajan also noted that the Federal Reserve has begun the process of raising interest rates to head off a rapid increase in inflation.
Spotlight Session: Economic Outlook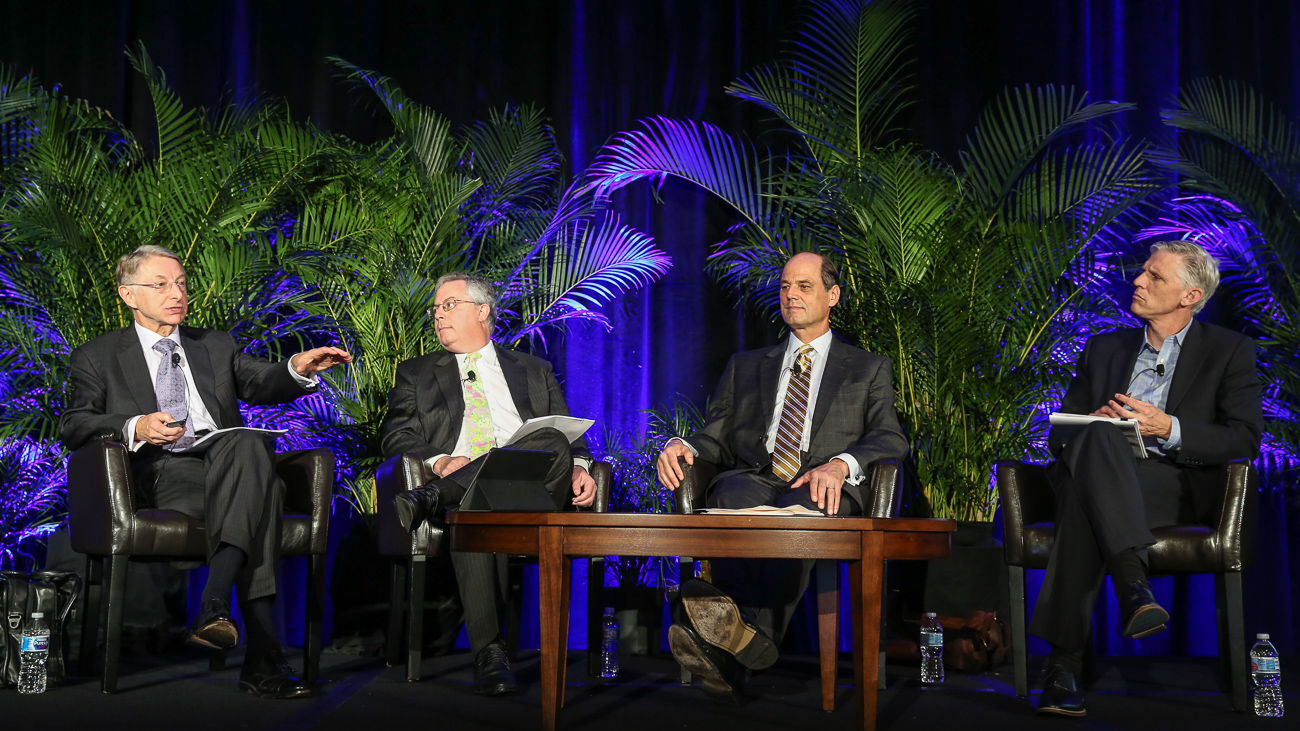 Nareit Executive Vice President Mike Grupe moderated a panel that reviewed the development and growth of the REIT market in the last two decades. Grupe was joined by on the panel by his Nareit colleagues Brad Case, senior vice president for research and industry information; Calvin Schnure, senior vice president for research and economic analysis; and John Worth, senior vice president for research and investor outreach, to discuss the current economic outlook.
(Contact: Pam Coleman at pcoleman@nareit.com)
Get Nareit Developments blog posts delivered straight to your inbox.
Subscribe