Nareit and Wilshire Associates participated in a webinar, hosted by FTSE Russell, on June 16, 2020, titled "Impact of COVID-19 on the REIT Industry: Outlook and Opportunities." John Worth, executive vice president for research and investor outreach at Nareit, and Nathan Palmer, managing director and principal at Wilshire Associates, discussed how REITs are positioned in the current environment, where there may be opportunities for long-term investors, and the long-term importance of including REITs in diversified investment portfolios. Catherine Yoshimoto, director product management at FTSE Russell, moderated the discussion.
Worth and Palmer discussed how REITs entered the pandemic with strong fundamentals, differentiating this current crisis from the 2008 recession.
"In the 2008 financial crisis, we had a credit crisis that crossed over to the real economy and, particularly with REITs, we had concern about their ability to access credit and capital," said Worth. "This time, polices quickly put in place by the Federal Reserve and Congress have limited the spill over into the real economy." Worth emphasized that REITs entered this crisis with low leverage and strong balance sheets, of particular importance has been the access to cash on the balance sheet and ample lines of credit.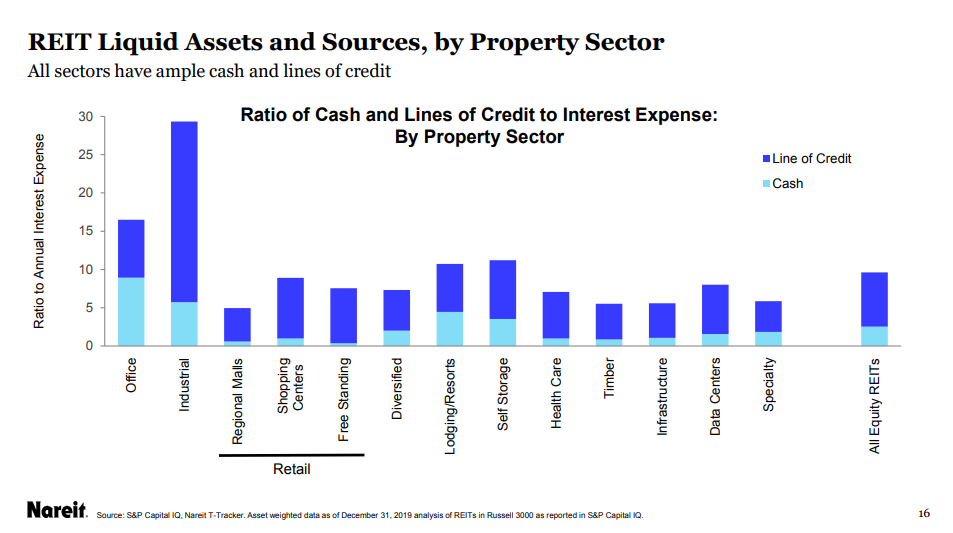 The conversation turned to allocations, and in his prepared remarks Palmer said, "REITs justify a higher allocation than what is occurring. REITs are a more efficient asset class for combining the investment attributes of high and stable income, long-term capital appreciation, and inflation protection." Worth continued the discussion about allocation and commented on the growth and broad diversification of the REIT industry; noting how REITs provide access to traditional and new economy property sectors. REITs allow investors to gain exposure to the fastest growing sectors of the new economy, which includes data centers, logistics and cell towers.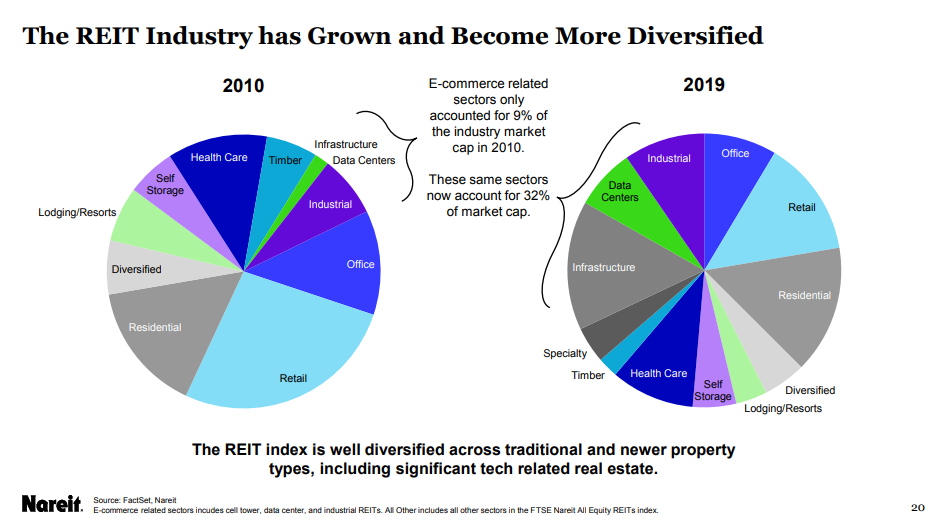 When Yoshimoto asked the speakers to comment on if investors are showing more interest in ESG, Palmer said, "100% yes. ESG investing has long been important to large public sector plans. That phenomenon is now playing out more broadly. This has become increasingly important to people. Stakeholders are seeing that what is good for the environment will likely be good for the company as well. We have seen much greater desire for ESG to be incorporated into other strategies."
A replay of the webinar can be found by registering
here
.
Get Nareit Developments blog posts delivered straight to your inbox.
Subscribe