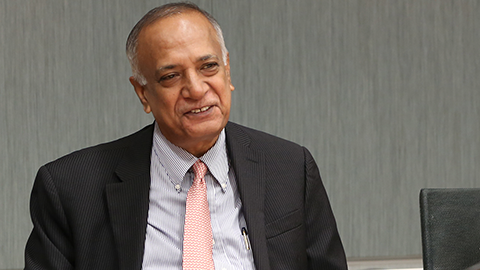 June 22, 2016: Representatives of the Securities and Exchange Board of India (SEBI) visited NAREIT's headquarters in Washington, D.C., to discuss the country's emerging REIT market. Topics of meeting included the potential size of the Indian REIT market and REIT industry best practices. Sunder Raman (pictured), a whole time member of SEBI, headed the delegation and also filmed a video interview with REIT.com about the latest developments with Indian REITs.
(Contact: Bonnie Gottlieb at bgottlieb@nareit.com)
Get Nareit Developments blog posts delivered straight to your inbox.
Subscribe