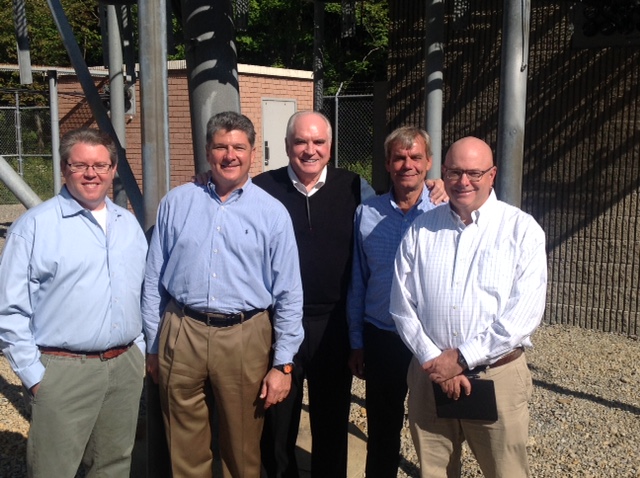 September 14, 2015 -- Rep. Mike Kelly (R-PA), center, visits a wireless tower site located near Butler, Pennsylvania, that is owned and operated by Crown Castle International Corp. (NYSE: CCI), a leading provider of wireless communication services across the nation. Crown Castle owns nearly 100 wireless cell towers in Kelly's district, and has a strong presence in the western Pennsylvania area, including Pittsburgh and the surrounding communities. Pictured with Kelly, left to right, are Crown Castle's Matt Hamilton, Pittsburgh district manager; Ken Boben, Midwest area president; Mike Zilavy, asset manager, Midwest area; and Tom Bone, vice president - tax. In addition to discussing Crown Castle's operations in Northwestern Pennsylvania and across the country, Kelly was briefed on the unique nature of cell towers and their inclusion within the historic definition of real estate since REITs were created in 1960.
(Contact Robert Dibblee at rdibblee@nareit.com)
Get Nareit Developments blog posts delivered straight to your inbox.
Subscribe