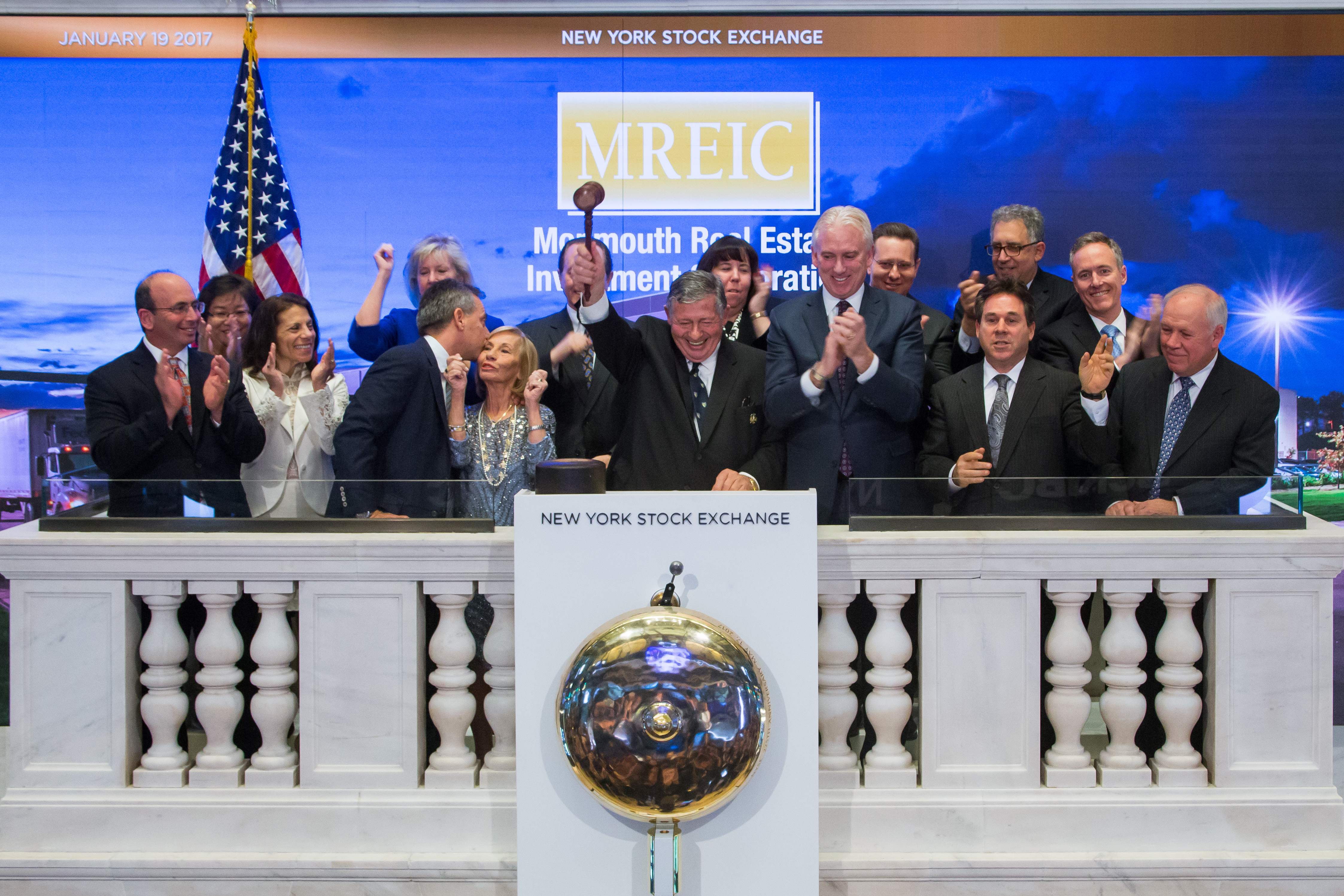 Eugene Landy, founder and chairman of Monmouth Real Estate Investment Corp. (NYSE: MNR), celebrated the REIT's 50th anniversary by ringing the closing bell at the New York Stock Exchange on Jan. 19.
Landy was joined by Monmouth's senior management team and company directors.
(Contact: Robert Pflieger at rpflieger@nareit.com)
Get Nareit Developments blog posts delivered straight to your inbox.
Subscribe