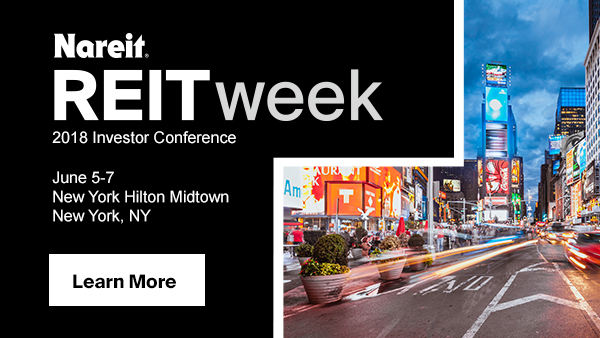 More than 100 REIT management teams will be presenting at Nareit's REITweek: 2018 Investor Conference this year. Don't miss this unique opportunity to hear directly from these management teams about their business plans, forecasts and strategies. View the schedule to see which companies are presenting.
REITweek is less than two months away. Request to attend the biggest investor conference of the year.
(Contact: Pam Coleman at pcoleman@nareit.com)
Get Nareit Developments blog posts delivered straight to your inbox.
Subscribe