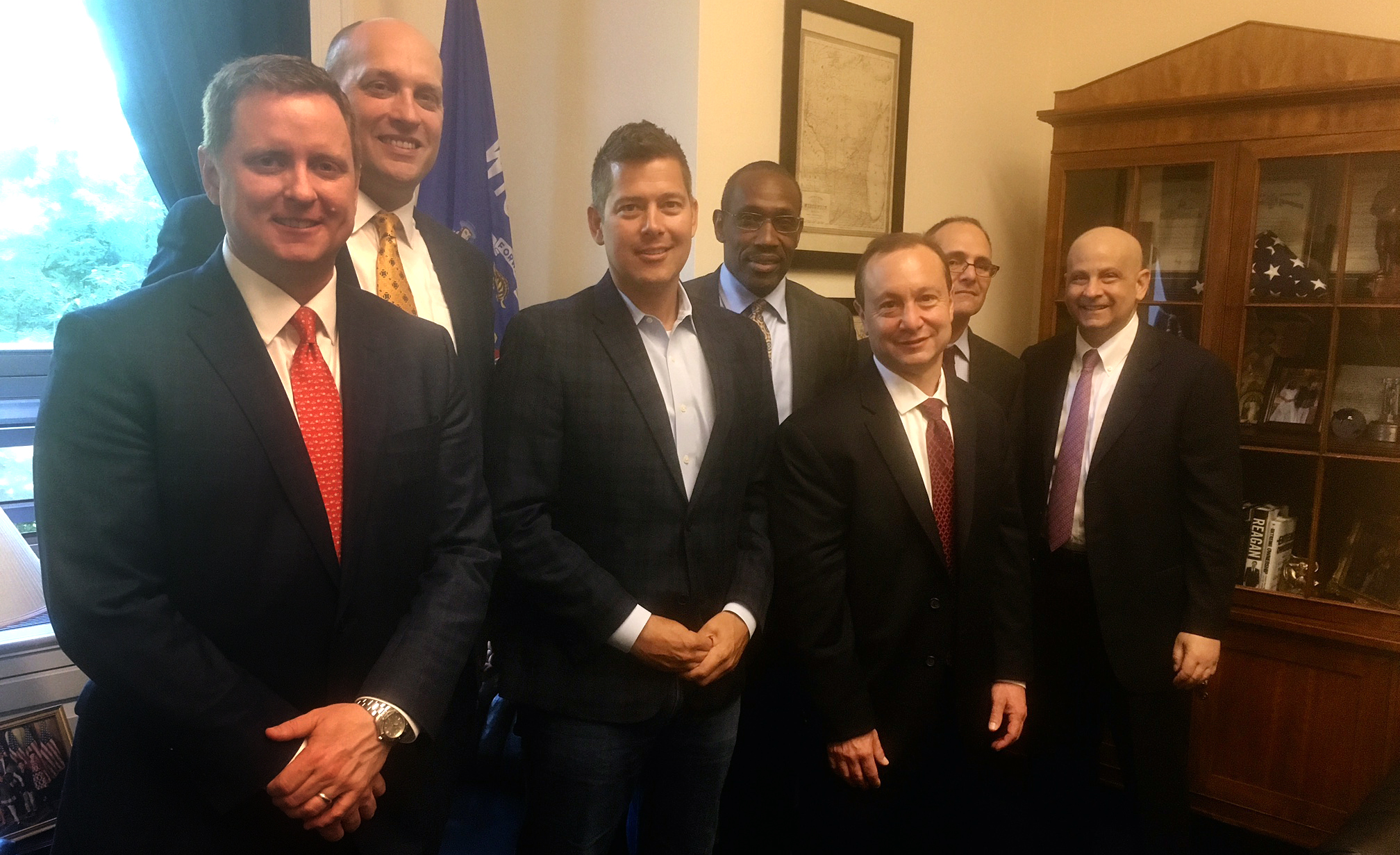 Members of the NAREIT Mortgage REIT Council's Executive Committee met with Rep. Sean Duffy (R-WI) on May 17 at his office on Capitol Hill. Rep. Duffy is a member of the House Financial Services Committee. He chairs the Subcommittee on Housing & Insurance and serves on the Capital Markets Subcommittee.
Pictured (left to right): Daniel Grattan, vice president with Annaly Capital Management (NYSE: NLY); Sean Reid, senior vice president for strategy and corporate development at AGNC Investment Corp. (NASDAQ: AGNC); Duffy; Byron Boston, president, CEO and co-CIO of Dynex Capital Inc. (NYSE: DX); Gary Kain, CEO, president and CIO of AGNC; John Anzalone, CEO of Invesco Mortgage Capital Inc. (NYSE: INV); Bill Gorin, CEO of MFA Financial Inc. (NYSE: MFA).
(Contact: Victoria Rostow at vrostow@nareit.com) 
Get Nareit Developments blog posts delivered straight to your inbox.
Subscribe