As part of its REITWay Hawaii Charitable Giving Campaign, the Nareit Foundation contributed $100,000 to Na Hale O Maui, a section 501(c)(3) community land trust in Hawaii, to help build 12 homes in the Kahoma Residential Subdivision.
"We fully support the vision of Na Hale O Maui," said Christopher White, senior general manager of Whalers Village, a shopping mall owned by Brookfield Properties Retail Group and located in Maui. "The people who live and work in West Maui need affordable quality homes in a community providing up-to-date amenities."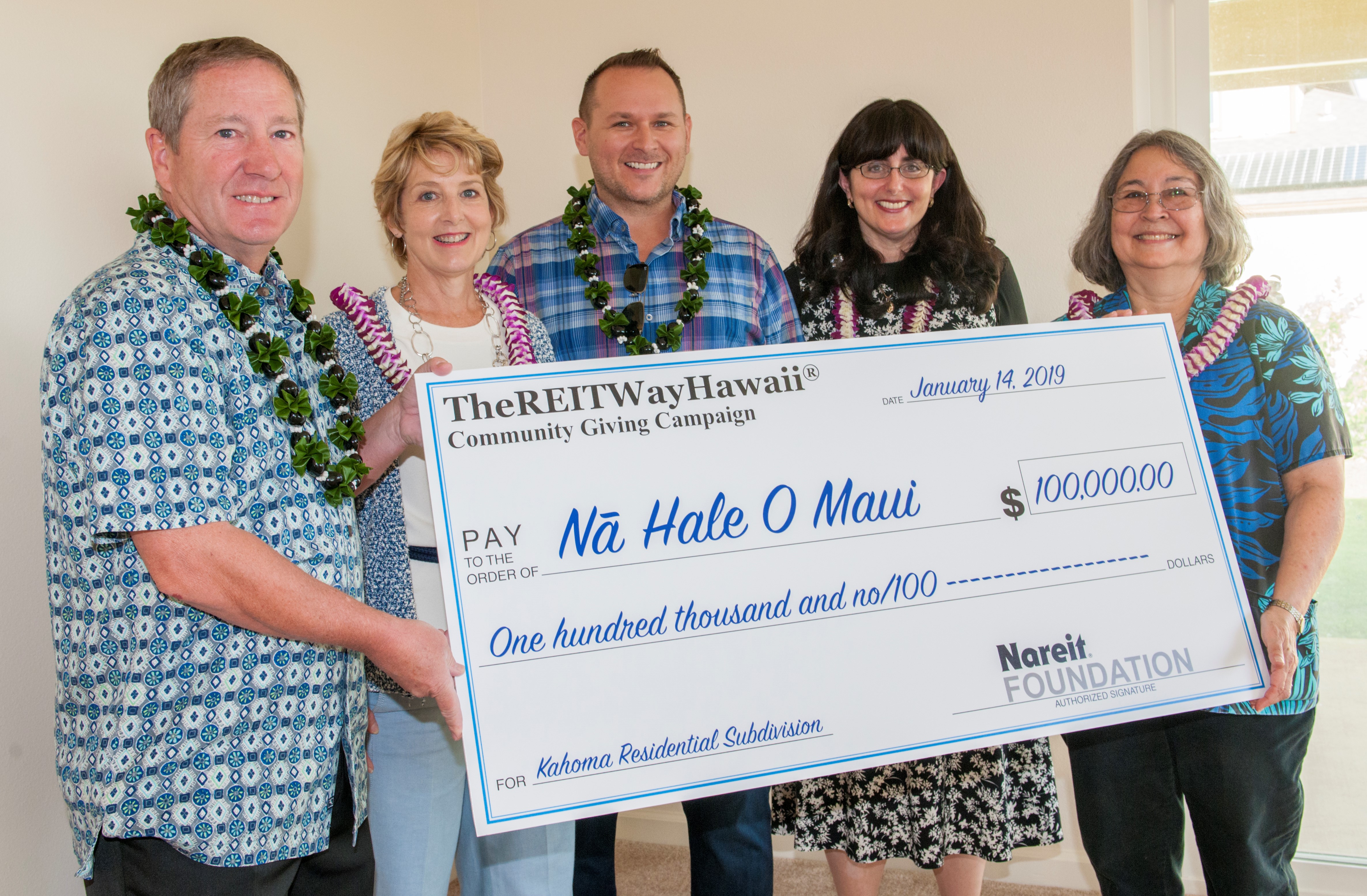 The $100,000 grant will be used to reduce Na Hale's loan, which will directly reduce the cost to homeowners.
"This donation from [the REITWay Campaign] marks a significant step toward leveraging funds for the construction of 12 truly affordable homes for income-eligible families living or working in West Maui," said Cassandra Abdul, Na Hale executive director. "Na Hale O Maui homes remain affordable in perpetuity and never go to market."
For more information about the REITWay Hawaii Charitable Giving Campaign, visit thereitwayhawaii.com.
(Contact: Dara Bernstein at dbernstein@nareit.com)
Get Nareit Developments blog posts delivered straight to your inbox.
Subscribe