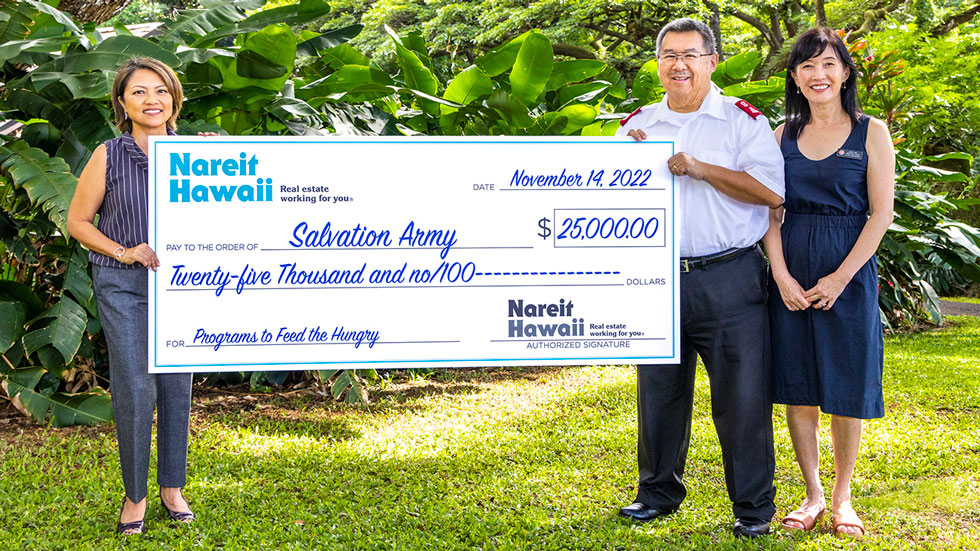 Leading up to the Thanksgiving holiday, Nareit Hawaii Executive Director Gladys Quinto Marrone had the privilege of awarding much-needed grants to two nonprofits committed to helping the less fortunate and those needing assistance.
On Nov. 14, Nareit Hawaii presented a $25,000 grant to the Salvation Army to support its "Love Beyond Thanksgiving" initiative to feed families, children and the elderly on Oahu needing help in 2023. See the story here.
Two days later, on Nov. 16, Arc of Maui County received a $45,000 grant from the Nareit Foundation to renovate 12 bathrooms for 20 residents living with intellectual and developmental disabilities in four group homes on Maui. Learn about the positive impact the Nareit Foundation, utilizing contributions from REITs, is making for these Maui residents here.
Marrone noted, "The core of our community is stronger because of dedicated nonprofits like Salvation Army and Arc of Maui County and the work they do every day to help those in need. We thank our REIT partners for their generosity in making these grants possible for their beneficiaries to have a better and safer place to live."
Get Nareit Developments blog posts delivered straight to your inbox.
Subscribe