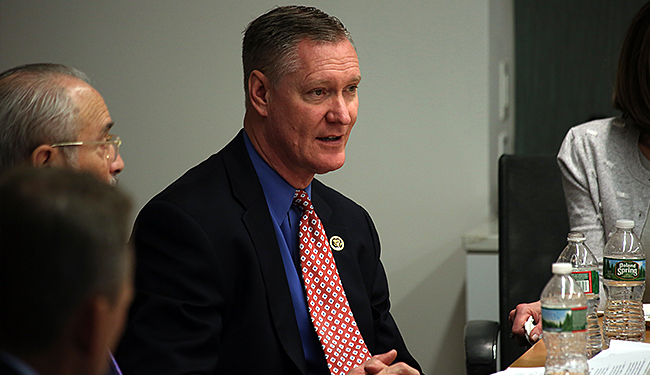 April 14: Rep. Steve Stivers (R-OH) addresses the NAREIT Mortgage REIT Council at a meeting in Washington.
Members of the NAREIT Mortgage REIT Council met at NAREIT headquarters on April 14 to discuss policy and advocacy objectives for the next two years.
The theme of the meeting was "moving forward in an election year." Rep. Steve Stivers (R-OH), a member of the House Financial Services Committee, met with attendees as part of the program.
Additionally, former director of the Federal Housing Finance Agency Ed DeMarco, now a senior fellow in residence at the Milken Institute, and Jaret Seiberg, a managing director and senior policy analyst with Giggenheim Securities LLC, shared their views on the current state of the housing finance debate.
Get Nareit Developments blog posts delivered straight to your inbox.
Subscribe