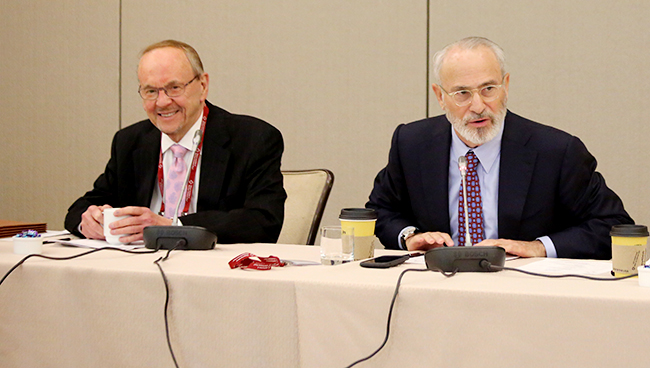 Nareit's Public Non-Listed REIT (PNLR) Council met in Washington, D.C. on Oct. 17.
Nareit President & CEO Steve Wechsler and Inland Real Estate Group, Inc. Chairman and CEO Daniel Goodwin, who chairs the PNLR Council, led the meeting.
Attendees included representatives of 10 companies plus several Nareit senior staff members.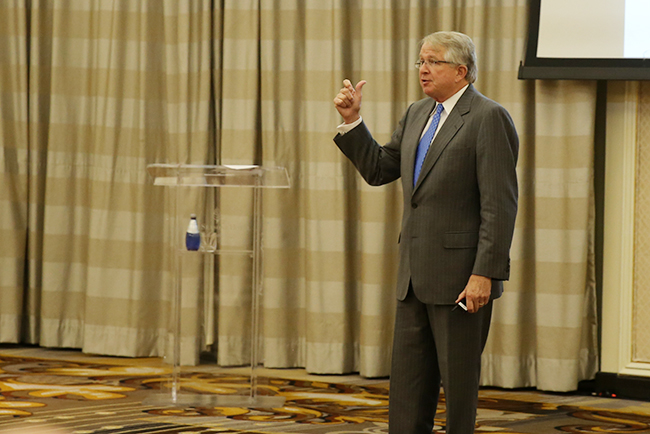 Ken Kies, managing director of the Federal Policy Group, LLC, began the program with a broad discussion of tax reform, budget issues and likely congressional actions in the coming months.
Later, Wechsler was joined by Nareit Executive Vice President & General Counsel Tony Edwards, Senior Vice President for Policy & Politics Cathy Barre, and Senior Vice President for Policy & Regulatory Victoria Rostow in discussing a variety of legislative and regulatory policy issues of particular importance to PNLRs. Topics included tax reform as it applies to REITs, like-kind exchanges, federal flood insurance and Americans with Disabilities Act litigation reform.
Investment Program Association (IPA) President and CEO Tony Chereso and Doyle Bartlett, owner of The Eris Group, and IPA Director of Government Affairs & General Counsel Anya Coverman talked about a variety of legislative and regulatory issues from IPA's perspective.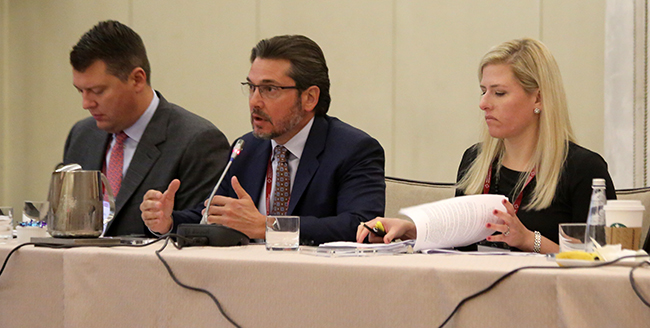 Bartlett talked about how the Department of Labor (DOL) and the Securities and Exchange Commission (SEC) will work together on the DOL's Fiduciary Rule. Coverman explained the expanded role of the SEC regarding the Fiduciary Rule, the evolving standards required of broker/dealers and registered investment advisors, and the complications of state implementation of the North American Securities Administrators Association's (NASAA's) e-signature policy.
Keith Allaire, managing director at Robert A. Stanger & Co., Inc., gave an overview of the trends in the PNLR universe in the past several years, including the number of liquidity events and fundraising, the performance of existing and new products on the market, potential new entrants into the PNLR space and the issues they face, conversions from finite-life products to net asset value (NAV) products and more.
The meeting concluded with a presentation from Thomas Quaadman, executive vice president at the U.S. Chamber of Commerce Center for Capital Markets Competitiveness, on the Chamber's litigation regarding the Fiduciary Rule and developments in Washington .
(Contact: Bonnie Gottlieb at bgottlieb@nareit.com)
Get Nareit Developments blog posts delivered straight to your inbox.
Subscribe