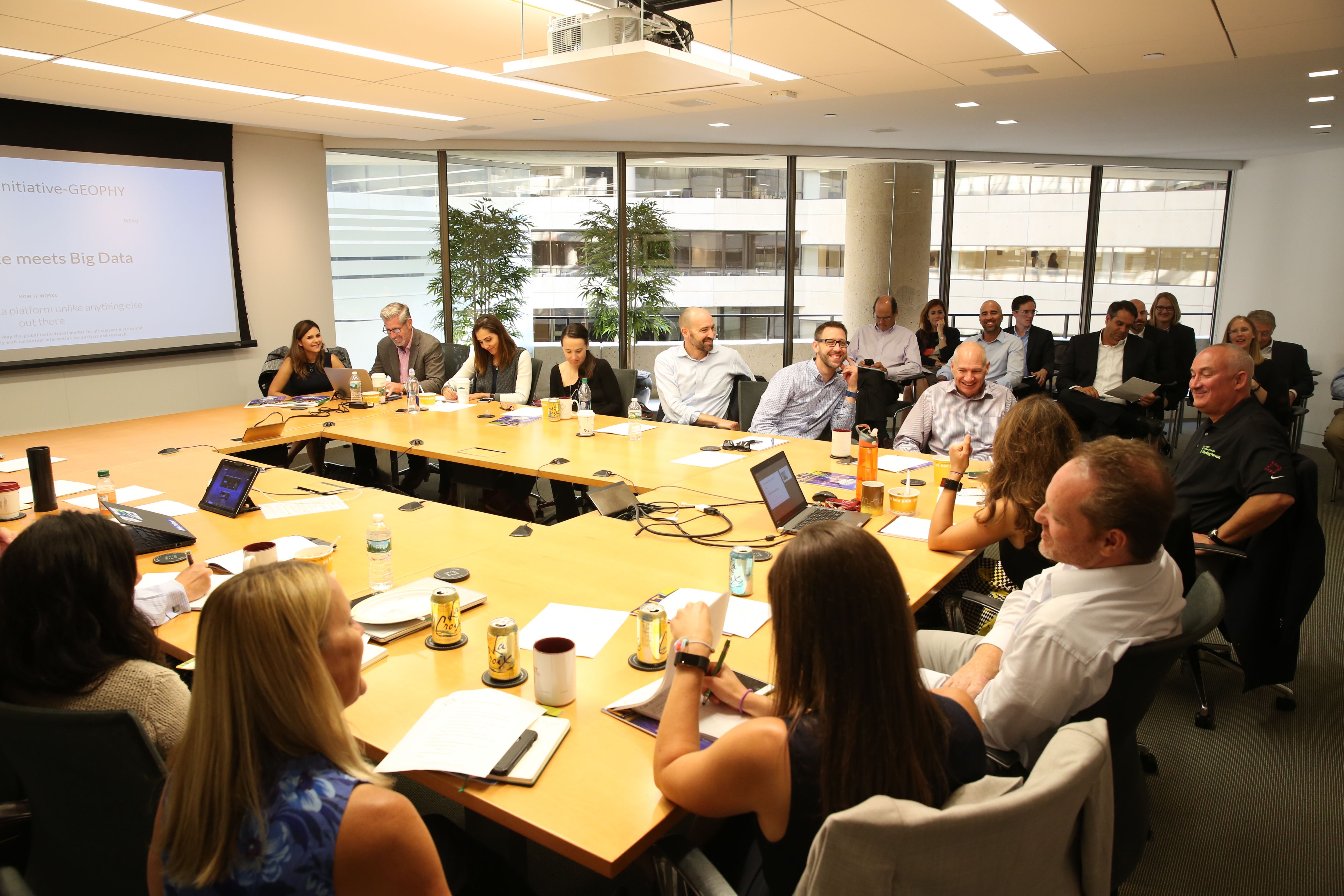 July 20: Real Estate Sustainability Council members discuss the latest trends in their field at NAREIT headquarters.
The NAREIT Real Estate Sustainability Council (RESC) met in Washington, D.C., on July 20 to discuss industrywide sustainability efforts, challenges and opportunities.
NAREIT founded the Real Estate Sustainability Council (RESC), which consists of REIT sustainability professionals representing most sectors, to help guide and unite the REIT industry's efforts and priorities tied to sustainability and environmental, social and governance (ESG) issues.
The July 20 meeting was the RESC's third since it was formed in October 2016. Twenty-four members of the council were in attendance. NAREIT staff members also participated in the event by providing feedback regarding ESG-related best practices, investor outreach, public policy, reporting and more.
The attendees discussed strategies for communicating the achievements of REITs and publicly traded real estate companies in sustainability/ESG. Members also shared ideas and insights on some of the latest developments in green technology and trends. In addition, as part of an effort known as "Jump Start" that NAREIT has been leading, several council members participated in video interviews in which they offered advice to other companies interested in starting or improving their own ESG programs.
The group also talked about emphasizing the importance of social and governance initiatives along with environmental efforts as part of a robust sustainability platform.
The RESC intends to meet again in the fall.
(Contact: Fulya Kocak at fkocak@nareit.com)
Get Nareit Developments blog posts delivered straight to your inbox.
Subscribe