Nareit has achieved Leadership in Energy and Environmental Design (LEED) Silver certification for Interior Design and Construction from the U.S. Green Building Council (USGBC) by implementing sustainable materials and resources, and focusing design on improving energy efficiency, water efficiency, and indoor environmental quality. The LEED rating system was developed by the USGBC to identify construction projects that are designed, constructed, and operated for improved environmental sustainability and healthier workplaces.
Nareit has also achieved Innovation credits toward Silver certification by implementing low-emitting materials, such as low-mercury lighting, and through its unique location that provides easy access to many public transit options that help reduce greenhouse gas emissions, air pollution, and other environmental and public health harms associated with motor vehicle use.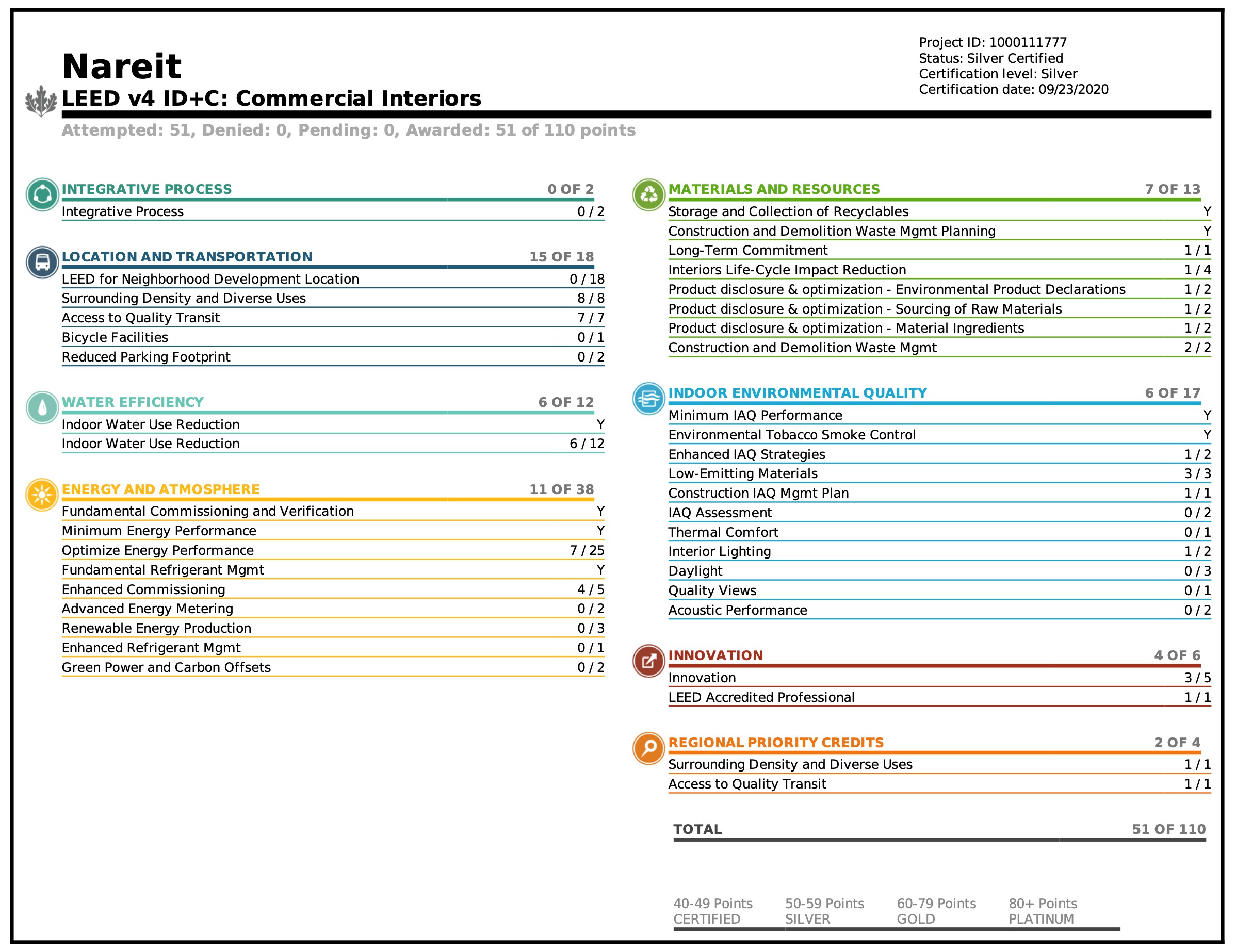 Starting with the initial design plans for Nareit's new office space in 2018, Nareit continually strived to design and build an efficient, healthy, and environmentally sustainable workspace. Achieving LEED Silver certification demonstrates Nareit's commitment to provide our staff, members, and visitors with an efficient and healthy space to work and meet in support of our efforts to serve REITs and publicly traded real estate companies.
Achieving LEED certification for our office space is just one of many sustainability efforts Nareit is shepherding, including events such as the Nareit REITworks Conference and REIT ESG JumpStart Program and Workshop, publications such as the REIT Industry ESG Report, and the creation of the Real Estate Sustainability Council (RESC).
(Contact: Victor Dristas at vdristas@nareit.com)
Get Nareit Developments blog posts delivered straight to your inbox.
Subscribe