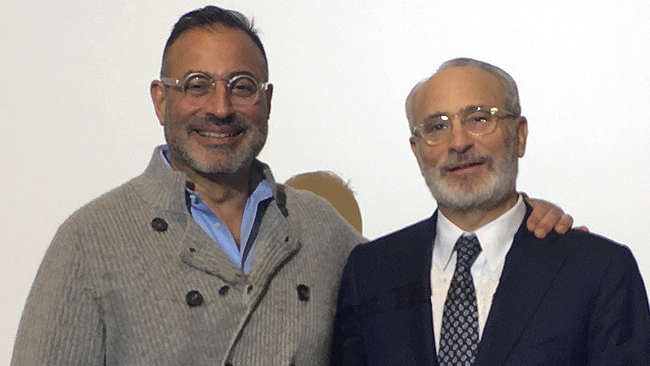 Feb. 2, 2017: CEO Tom DeRosa, left, and the senior management team of health care REIT Welltower Inc. (NYSE: HCN) hosted NAREIT President & CEO Steve Wechsler, right, and other NAREIT senior executives at Welltower's headquarters in Toledo, Ohio. The meeting included a presentation from Welltower on how the aging of the population is driving investment in health care real estate. Additionally, NAREIT's representatives discussed the organization's mission and ongoing agenda.
Wechsler was joined on trip by NAREIT Executive Vice President and General Counsel Tony Edwards, Executive Vice President for Research & Investor Outreach Mike Grupe and Executive Vice President for Communications Robert Pflieger.
(Contact: Tony Edwards at tedwards@nareit.com)
Get Nareit Developments blog posts delivered straight to your inbox.
Subscribe