NAREIT is pleased to welcome nine new Corporate Members.

Administrador Fibra Mty, S. C. (MEXBOL: FMTY14 MM) is a Mexican REIT that focuses on multi-tenant office buildings. It also invests in industrial and retail properties, primarily in northern Mexico.
The company is based in Monterrey. Jorge Avalos Carpinteyro is CEO and Federico Garza Santos is president.
---

Care Capital Properties, Inc. (NYSE: CCP) owns, acquires and leases post-acute, skilled nursing facilities and other health care assets operated by private regional and local care providers throughout the U.S.
The company is based in Chicago. Raymond Lewis is the CEO.
---

Community Healthcare Trust, Inc. (NYSE: CHCT) acquires and owns properties that are leased to hospitals, doctors, health care systems or other health care service providers in non-urban markets throughout the U.S.
The company is based in Franklin, Tennessee. Timothy Wallace is chairman, CEO and president.
---

Condor Hospitality Trust, Inc. (NASDAQ: CDOR), formerly Supertel Hospitality Inc., specializes in the investment and ownership of upper midscale and upscale, premium-branded select-service, extended stay and limited-service hotels in the southern and northeastern United States.
The company is based in Norfolk, Nebraska. James Friend is chairman and J. William Blackham is CEO.
---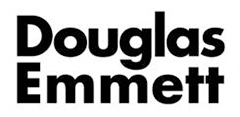 Douglas Emmett (NYSE: DEI) acquires and owns class-A office properties and luxury apartment communities in Southern California and Honolulu.
The company is based in Santa Monica, California. Dan Emmett serves as chairman and Jordan Kaplan is CEO and president.
---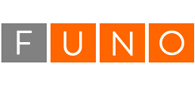 Fibra Uno (MEXBOL: FUNO11) is a Mexican REIT that operates and develops a wide range of real estate assets, primarily in the industrial, retail and office segments.
The company is based in Mexico City. Moises El-Mann is chairman, Gonzalo Robina is CEO and Andre El-Mann is president.
---

Jernigan Capital, Inc. (NYSE: JCAP) provides capital to private developers, owners and operators of self-storage facilities.
The Mortgage REIT is based in Memphis, Tennessee. Dean Jernigan is president and CEO.
---

MedEquities Realty Trust, Inc. invests in a mix of health care properties and health care-related debt investments.
Based in Nashville, Tennessee, MedEquities is poised to go public on the NYSE in the coming months. John McRoberts is the chairman and CEO, and William Harlan is the President.
---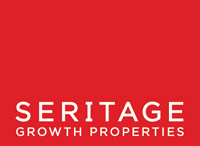 Seritage Growth Properties (NYSE: SRG) owns freestanding retail throughout the U.S. and on several islands in the Western Pacific Ocean.
The company is based in New York. Ben Schall is the CEO and president.
(Contact: Bonnie Gottlieb at bgottlieb@nareit.com)
Get Nareit Developments blog posts delivered straight to your inbox.
Subscribe