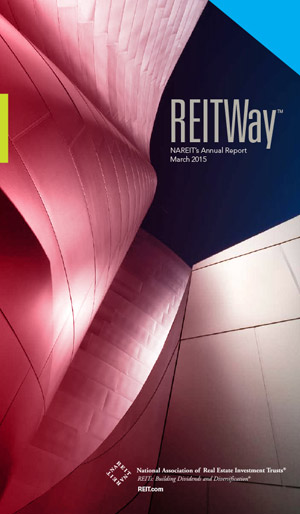 The continued growth and development of the REIT industry has provided NAREIT with an even stronger story to tell the world. 

The March 2015 edition of REITWay: NAREIT's Annual Report summarizes our work on behalf of our industry over the past year and into the future. 

In 2014 NAREIT took our industry's story to all of our audiences, including policymakers, the investment community, the media and our own REIT marketplace. 

Those efforts have continued into 2015 as NAREIT works to represent the REIT community and to promote REIT-based real estate investment. 

CLICK HERE to read NAREIT's Annual Report.
Get Nareit Developments blog posts delivered straight to your inbox.
Subscribe