Nareit's annual HR Forum held Sept 24-25 at the Fairmont Chicago Millennium Park in Chicago, began with a special full-day Dividends Through Diversity presentation, the first of its kind. HR Forum attendees were joined by others from the real estate investment community interested in diversity and sat in on presentations about inclusion and its importance in business.
Day two kicked off with a panel focused on how technology is disrupting commercial real estate and what the impact will be on human capital. Panelists focused on effective recruiting and retention of top talent, and how to find those individuals with the commercial real estate skills that will be needed in the coming years.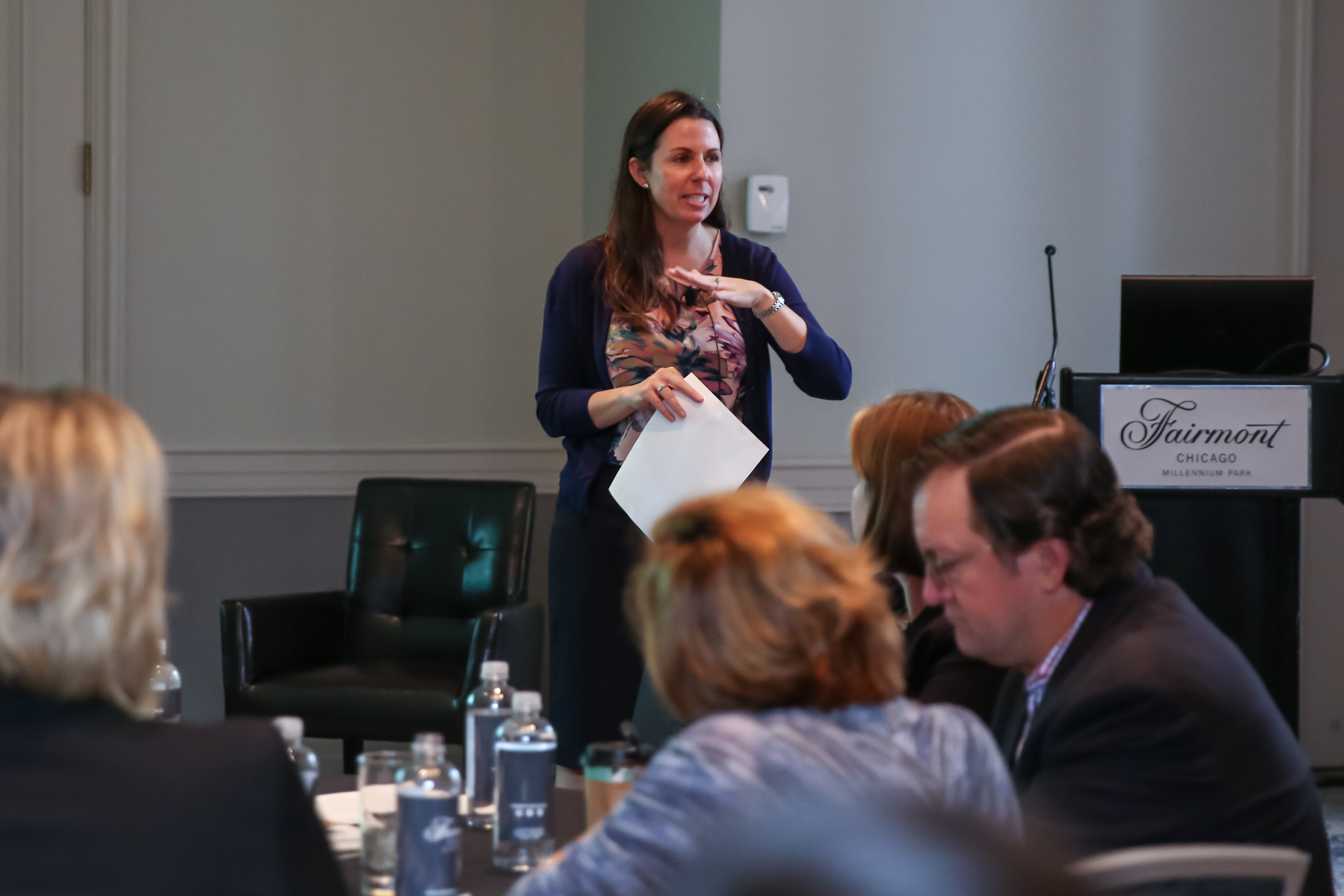 The second panel focused on design thinking, which was defined as the methodology to solve complex problems and find creative solutions. The speaker, Angela Castellani, senior managing director, leadership consulting at Ferguson Partners, talked about the five elements of design thinking: empathize, define, ideate, prototype, and test. The attendees then worked in small groups to practice using the five elements to come up with solutions to specific HR problems.
The third panel had an analytical focus, introducing metrics and methods to enhance the HR function with data. Attendees learned about systems that can anticipate the likelihood that certain employees might leave their positions, and many more complex systems.
The final panel focused on the business side of REITs and how they fit into the broader real estate market cycle. Led by Nareit's Brad Case, senior vice president for research and industry information, the panel is part of Nareit's continuing commitment to provide business information regarding REITs to HR Forum attendees. Case discussed, among other things, whether REITs are real estate, and how REIT volatility is tracked by various indices.
(Contact: Bonnie Gottlieb at bgottlieb@nareit.com)
Get Nareit Developments blog posts delivered straight to your inbox.
Subscribe